It's something everyone knows about me: GamerGate makes me super nauseous. Like, actually physically nauseous. The day that Felicia Day got doxxed, I was nearly apoplectic. Thank goodness for people like Megan Praz, Audrey White and Laura Mandanas who have done amazing coverage in various styles, because I couldn't do it. Taylor Hatmaker's work on The Daily Dot has called GamerGate a "misogynistic clusterfuck." We can now add our very own Carly Usdin to the list of people chasing down this craziness and making sure it gets reported on. Carly produced and directed a YouTube Nation video that goes a little something like this:
Pro-tip, though. Don't read the comments. My tendency to do the internet equivalent of wiggling a loose tooth is probably what's giving me such a visceral reaction to GamerGate, which (let's be totally clear) is a misogynistic clusterfuck. There is nothing redeemable about GamerGate, and anyone still fighting for "ethics" under that hashtag should found a new movement if they're really serious about greater transparency in gaming journalism. Because GamerGate is about shitting all over women. It doesn't really matter if it was intentionally started that way (it was) or if that isn't the intention of all its participants (it isn't). That's what the fire-breathing beast is now. Anyone who doubts that need only look at the internet's reaction to Chris Kluwe, who called GamerGaters hilarious, amazing insults such as: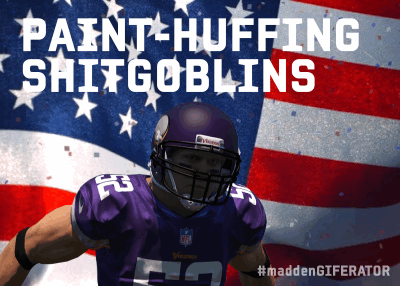 People mostly left him alone, or gave him some digital side eye. And yet Felicia Day, who simply expressed concerns with no insults hurled at anyone, got doxxed. Kluwe, a man-person, understood the disconnect there:
And for the record, none of you fucking #Gamergate tools tried to dox me, even after I tore you a new one. I'm not even a tough target.

— Cassandra, Irredeemable Pudgy Nobody (@ChrisWarcraft) October 23, 2014
The comments on everything to do with GamerGate read like worst sorts denial and victim blaming with a heaping side of not believing women. It's kinda sickening. I imagine there are more of you than just me who are getting a wee bit queasy, especially with how connected this all is to rape culture. I imagine that there are more of you who are recalling when you stopped gaming, if you stopped. How you had your mom cancel your Ultima Online subscription when the all-male members of your guild invited you to go on a quest with them and then killed your character and took all the cool stuff you'd amassed over the year you'd been logging on. I imagine so many of you, like me, hung your head and felt like you'd been stupid and just said, "I don't really want to play anymore, is all." What were we when we learned that's how it was, thirteen years old?
So this post isn't about GamerGate. It's about you. It's about you and me and everyone doing the sometimes exhausting work of being a woman on the internet. Of being a woman in the gamer space. So this is your quick check in—how are you doing today? In the face of all the "paint-huffing shitgoblins" in this world, how are y'all? I'm doing pretty okay myself. Here are a few resources for you to be an awesome woman "gaming" this system this weekend. Get it? See what I did there? Gaming?
---
Great Old Games—use this site to return to the days where, as Wil Wheaton says in his Washington Post article:
…we had to win and lose with grace, or we'd get our butts beaten (literally) by other players. Or, worse, we'd be kicked out! When we played games next to each other on the couch, we could trash talk and razz each other, but we were still in the same room together, and our behavior out of game was even more important than the way we behaved in the game. Playing games with real, live humans prevented any of the poisonous behavior proliferating online today.
And for y'all Windows users, you will be especially happy with that site—almost nothing is Mac only. At least, nothing that I used to play.
Anita Sarkeesian runs Feminist Frequency, a video-essay site that comments on video games from a feminist perspective. You may have heard her name quite a bit because she's been caught in the GamerGate cyclone. Here she is speaking at XOXO in Portland:
And here she is on the Colbert Report, in case you didn't see it:
Zoe Quinn, whose disgruntled ex-boyfriend started the whole GamerGate quagmire, made a game called Depression Quest. It's been out for a while, but for those of you haven't played yet, you can find it here, available for free (donations gladly accepted).
We often hear about Brianna Wu because she'd been forced from her home by threats, but I find it weird that her game development company, Giant Spacekat and its hit game, Revolution 60 isn't being talked about in the same breath. You can grab it for iOS devices.
For games specifically featuring queer goodness, check out Robin's list of 8 great titles to play. One of these is on my own personal to-do list, Gone Home. If you're feeling a bit down on being a gamer this weekend, it might be a good time to tackle this story-exploration game.
Also consider checking out Whitney's epic post about Anna Antropy and her multitude of free-to-play online (and purchasable) games.
If you want to avenge my 13-year-old self on Ultima Online, by the way, it still exists (I had no idea. Ultima was dead to me for quite some time). I cannot vouch for whether or not it's still as good.
---
This has been the one-hundred-fourth installment of  Queer Your Tech with Fun, Autostraddle's nerdy tech column. Not everything we cover is queer per se, but we talk about customizing this awesome technology you've got. Having it our way, expressing our appy selves just like we do with our identities. Here we can talk about anything from app recommendations to choosing a wireless printer to web sites you have to favorite to any other fun shit we can do with technology. Header by Rory Midhani.