After rumors had been spreading for a while that she would be making an appearence in the DC Movie Universe soon, Warner Bros. confirmed that Amazonian princess and lover of justice Wonder Woman would indeed be appearing in the upcoming movie Batman vs. Superman. Not only did they confirm this, but they also announced that Israeli Actress and former model Gal Gadot will be slipping into the legendary bulletproof bracelets.
Gadot has several good things going for her in terms of playing the iconic warrior. At 5'9″, she's taller than the average woman (although Wonder Woman is usually depicted as being six feet tall). She also spent two years in the Israeli military, so playing a warrior woman shouldn't be too far of a stretch for her. Additionally, her time spent as 2004's Miss Israel could give her a little bit of a background into what it's like to be an ambassador to the world for your people. Perhaps most importantly, she's been building a very successful career as an action star in the few Hollywood movies she's been in. In 2007, she was cast in the movie Fast and Furious as Gisele Yashar, a former Mossad agent and weapon's expert. While Michelle Rodriguez might be known as being that franchise's main badass lady, Gadot really holds her own in several action sequences as well. Her character was so well liked that the franchise brought her back for Fast Five and Fast and Furious 6 in 2011 and 2013.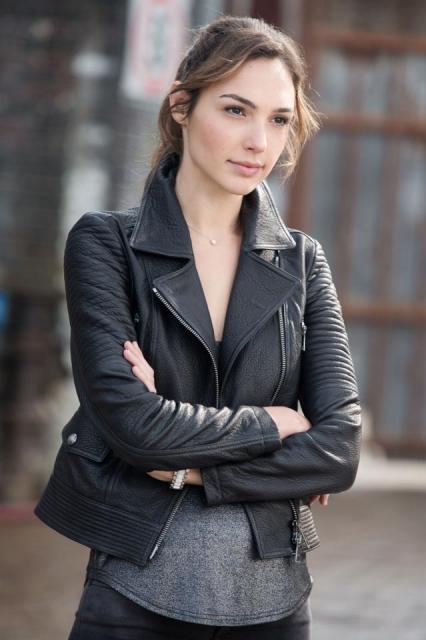 Batman vs. Superman is the upcoming sequel to this summer's Man of Steel and is slated to come out in 2015. Henry Cavill is returning to star as Superman, while Ben Affleck has been brought in to play an older Batman. Zach Snyder, who is directing, has, to say the least, a very mixed past when it comes to directing "strong female characters." His movies 300, Sucker Punch and Watchmen have all faced both praise and criticism for the way he portrays "strong" women, often fetishizing them instead of celebrating them.
While it is great news that Wonder Woman will be appearing in the next DC comics film, it's a shame that she still isn't getting her own solo movie. Many reasons have been given as to why Warner Bros. is afraid to make a Wonder Woman movie. Everything from she is "too much of an icon" (what?) to "female led action movies aren't successful" (simply not true) to "things with Wonder Woman in the title don't sell" (the Wonder Woman animated movie is the fourth highest selling DC Animated movie and Wonder Woman is one of the three most iconic characters in the DC Universe.)
So, this news is both good and bad. I can't wait to finally see Wonder Woman on the big screen. She's not only a great character because she can fight Superman to a standstill and beat Batman in combat, but she's also one of the best strategic and diplomatic minds in the DC universe. She is extremely loyal to her friends and is all about sisterhood. Both in the comics and out she is a feminist icon. In short, she's a completely well-rounded character that is "strong" not only in the traditional way, but in many other ways. Unfortunately, her fate in future movies is entirely dependent on a movie where she isn't going to be any higher than third billed. While she could become a breakout character, eventually "earning" her own solo film, she could also easily get lost in the shuffle of a movie that already has two all-star superheroes in it's name and several other already popular characters (Lois Lane and whoever the villain will be). Additionally, if the movie doesn't do well, the chances that Wonder Woman will get her own movie will almost definitely drop. So, fingers crossed, not only will the movie do well, but also Gadot will step up into the role and be the Wonder Woman that we've all come to know and love. So, what do you think of Gadot as Wonder Woman?