Late last week, the world wide web learned that Selling Sunset's Chrishell Stause and nonbinary Australian musician G Flip were an item. By now, it's a classic story. You know that whole thing when you're a musician, you're making a music video, you watch some of Netflix's arguably most unhinged reality show, you tap Chrishell Stause of said reality show to be in your music video, and now you're dating and the world is watching? That's just how it goes! A tale as old as time, really! Needless to say, we've all been waiting with bated breath for the music video at the center of all this — G Flip's new music video "GET ME OUTTA HERE" — to drop. Luckily for us, mere days after the relationship's announcement, we got this gift:
Yes, according to my eyes and this instantly historical Instagram, Chrishell gave G Flip this eponymous tattoo. It's all feeling very gay.
But as of today, the music video is out. And I, a person who had never heard of G Flip before last Friday, have been tasked with reviewing it. In preparation, I watched the teaser which G Flip shared on their Instagram, and my anticipatory review thus far is succinct and powerful:
"HOT!!!!!!!!!!!!!!!!!!!"
So, what did I think when I watched the actual video?
Here are my real-time, unedited, hot-off-the-press notes while watching the "Get Me Outta Here" video:
chrishell in a grocery store
G fllip [sic] with the frozen foods and or energy drinks let's get energized!!!
now w'er [sic] on the sidewalk
they just kissed a LITTLE
get them out of there!! out of the grocery store?!?!
Chrishell is approaching the register in a skin tight leather strapless dress
RED KISSING
Chrishell's hair is similar to g flips
now they really kissed against a grungy grocery store apparatus
this grocery store is actaully [sic] a convenience store and it doesn't look super nice, somewhat apocalyptic
I got no fucks to give
ok there's a lot of kissing now
Chrishell is still at the register, what is she gonna buy??
was this their first date together
Maybe she's not buying anything at the register, is G flip on the other side of the register?
chrishell lip synced!!!
Don't knock anything over guys
These intercuts on the couch are hot
I GOT NO FUCKS TO GIVE
Here are some Very Important shots from the "Get Me Outta Here" video: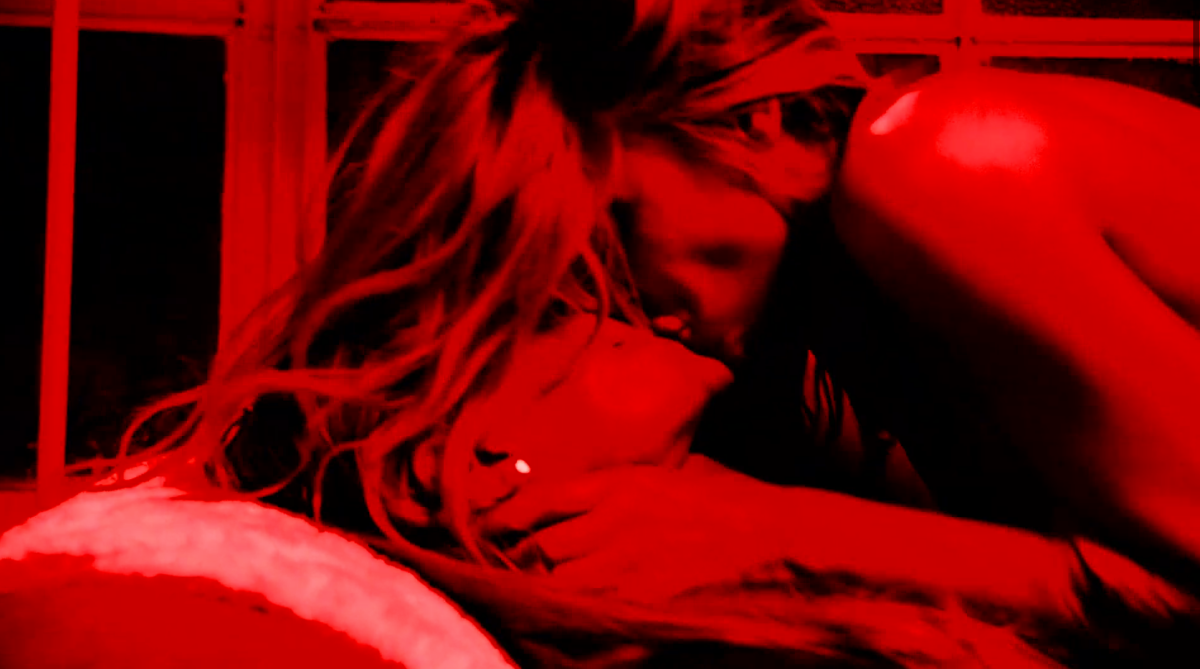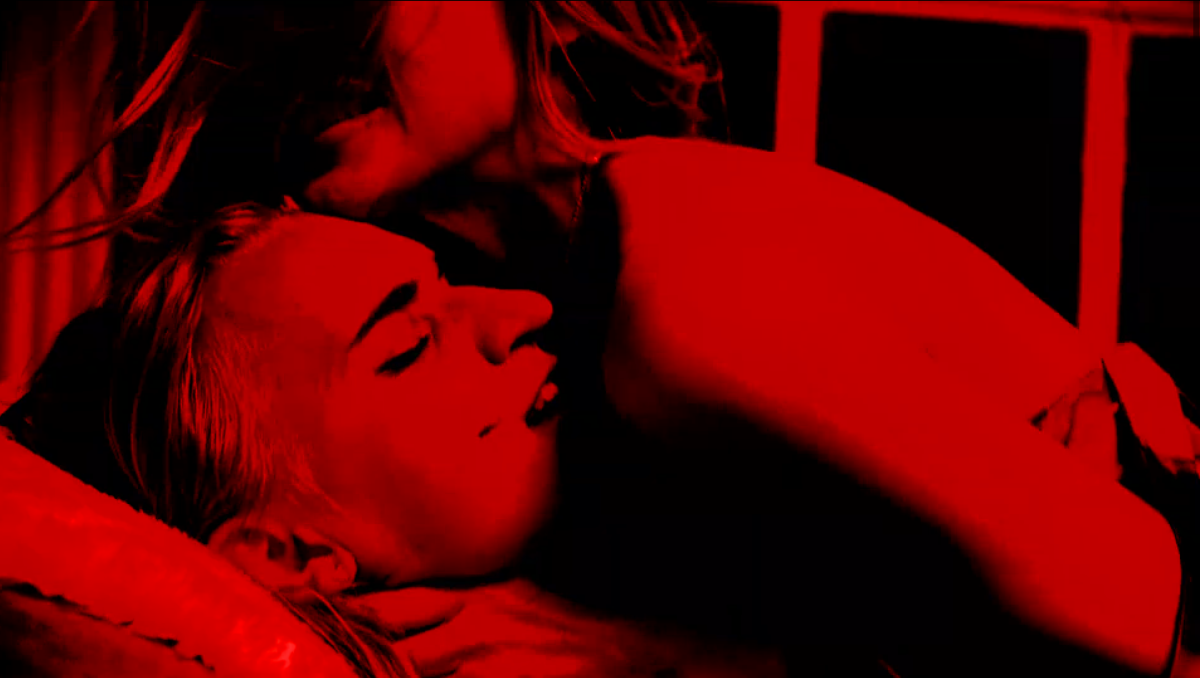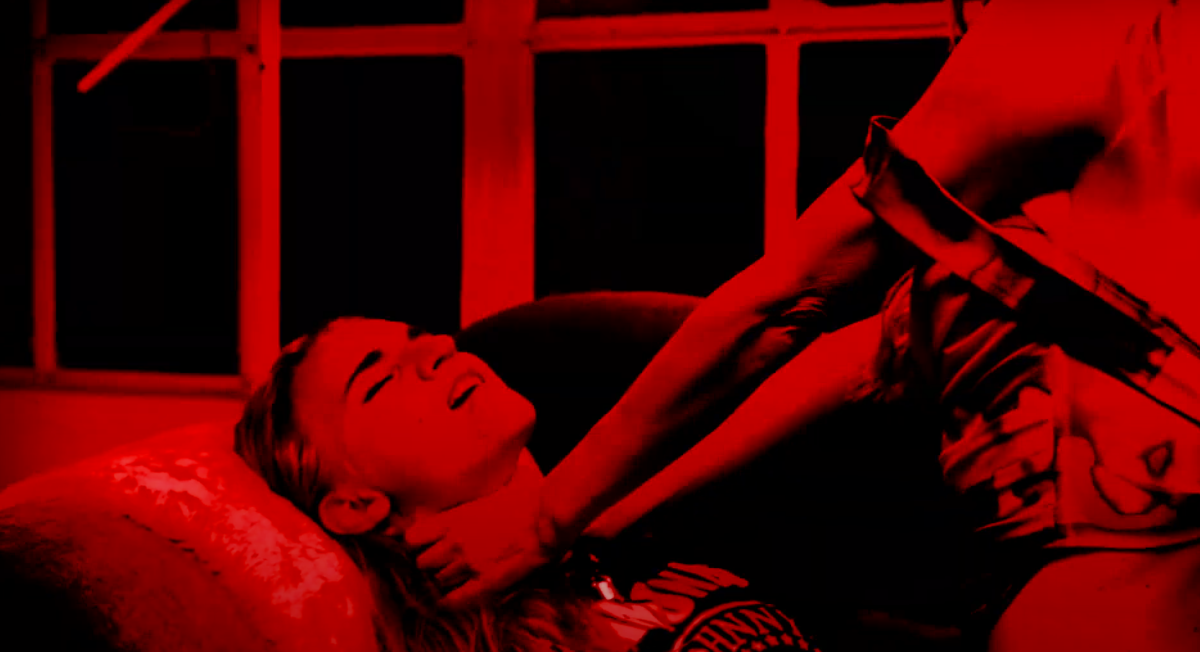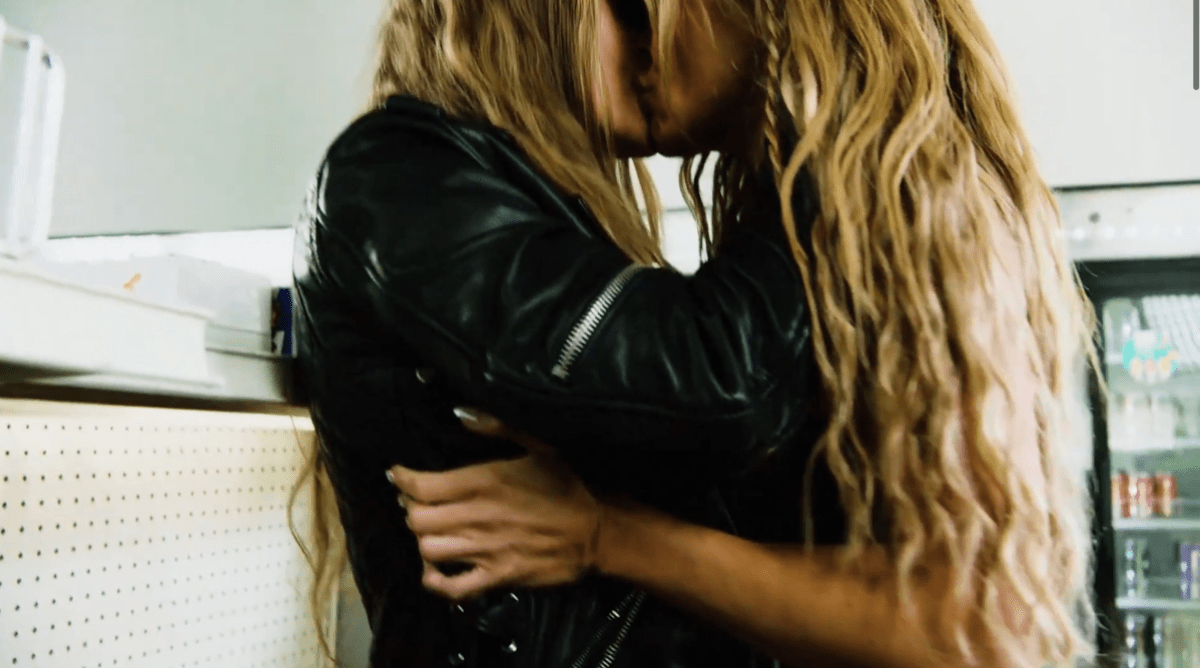 In conclusion, I completely understand how and why they started dating immediately after filming this video. It actually would have been illegal for them not to. See for yourself: