Hey cutie pies! How are you on this lovely Friday? How are your mind, body, and soul? Have you checked in with them lately? If not, maybe close your eyes for sec, do a quick scan, and see what comes up. I've been a little worn out and in need of TLC this week. This time of year is always stressful for me so I put extra energy into my self-care plan. I drink gallons of tea, make more time for meditation, journal till my hand starts to cramp, and read self-improvement books in the bathtub. It can feel selfish spending so much time focusing on me, but when I think about all I've been through the last few months, and everything that lies ahead that guilt starts to fade away.
Sometimes we just need permission to hit pause, step away from life's demands on us, and shower ourselves with love. I'm giving you that permission today if you need it. I'm also wondering, what is your favorite act of self-care? Is there a special something that you know will always replenish you and help you be your best? Is your self-care style more about tuning in to the world or tapping out of it for a spell?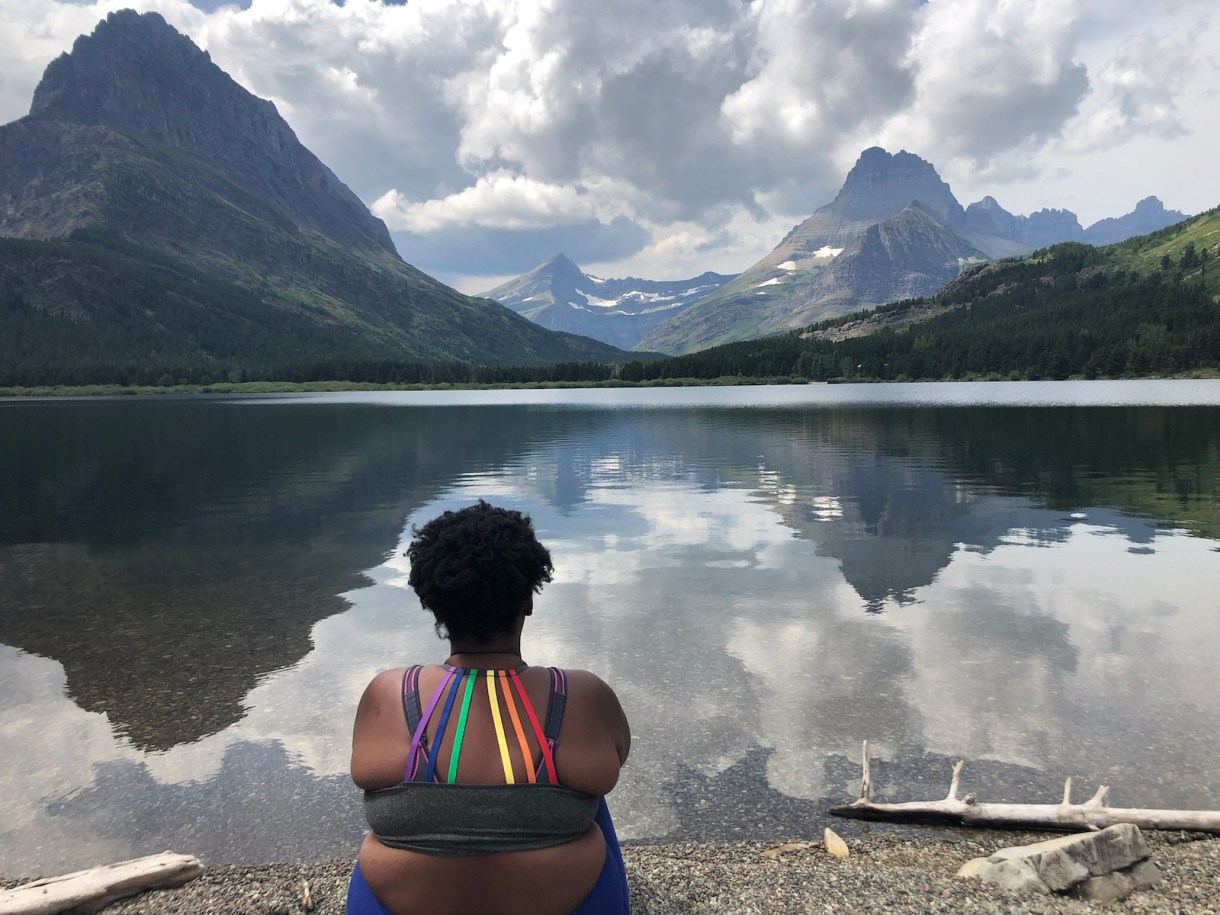 My go to self care tool is yoga. I have yet to meet a single obstacle, gloomy day, or traumatic event in my life that wasn't helped by crying it out on my yoga mat. Of course I have to be able to motivate myself to get to class in the first place, and for that there's my "sunshine" playlist full of songs that I can't help but smile/dance/sing along to. Throw in a scoop of cookie dough ice cream and you've got my perfect self-care menu.
So, what's on yours?! I wanna know what songs, recipes, friends, activities, movies, and meditations help you find your center. Do you have a happy place or a spot in nature that brings you peace? Tell me all about it! Whatever it is that helps you glow up, share it in the thread! Sometimes the hardest part of self-care is just knowing what the hell to do in the first place. Hopefully by sharing our favorite tactics we'll all leave with a few new tips and expand our self-care capabilities. In here sharing is literally caring! So let's talk self-care! Then promise me you'll take some time between now and Monday morning to love on yourself like only you can.
---
How To Post A Photo In The Comments:
Find a photo on the web, right click (on a Mac, control+click), hit "Copy Image URLwp_postsand then…
code it in to your comment like so:
If you need to upload the photo you love from your computer, try using imgur. To learn more about posting photos, check out A.E.'s step-by-step guide.
How To Post A Video In The Comments, Too:
Find a video on YouTube, copy the URL, and paste the link on its own separate line in your comment. You no longer need to use the "embedwp_postscode!