Feature image via Shutterstock.
This week I felt like I was being buffeted about the head with big technology news. It felt like every major company had a major announcement or a product launch or something.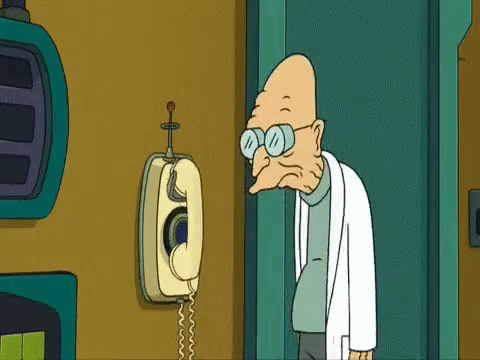 Here's what all happened.
Allo and Duo
Google launched a new messaging app and updated another one. Allo is much like any other texting app with one big exception: an AI assistant that you can text as well, like Slack's Slackbot only with way more functionality. While you're messaging someone, if you suggest grabbing some Chinese food, Google's AI will suggest Chinese food establishments in the area (it uses your location services). Much like Inbox, it also suggests responses to incoming messages. An example: I was texting my friend Lexi, who was trying to use only the AI suggested responses. I texted, "I'm eating salad." The AI suggested she respond with, "was it good?" Google says the AI will get much better as it learns from the user. You can download Allo for iOS and Android, but it has no Desktop app as of yet, which makes it fairly useless for anyone who spends most of their time on the computer. I will tell you, though, they've got some good sticker packs going on. One called Food Party has a Smug Green Juice sticker that I find delightful. You can download Allo on iOS and Android.
Some people are way into Allo's convenience factor, even as they acknowledge that it's creepy. If you're not into the sheer amount of data Allo needs to collect for all that convenience, try Signal instead (also for iOS and Android).
Duo was mentioned very little — that's because a) it launched a month ago and got an update today and b) it's essentially the same two-way video calling that Facetime, Skype and Google Hangouts all employ, but with one major difference. Instead of seeing a still photo of the caller, you see a video of the caller before you pick up. Like what they're actually up to at that moment. Which a lot of people are saying is like… okay, why? (And also that feature doesn't really work on iOS). But Duo is designed to work in low-connectivity environments, so that's a plus. You can dry Duo out for iOS and Android.
---
YouTube Heroes
https://www.youtube.com/watch?v=Wh_1966vaIA
YouTube is launching an incentive program to get people to better moderate YouTube — people who enroll in the heroes program get access to special perks, all which sound like more ways to moderate YouTube. I am of two minds about such a program — I like that it encourages adding subtitles and captions, for instance. Always a plus to include more people, and not something everyone does. And users themselves are always responsible for the community they create, so giving users the tools to be more responsible while battling through the notoriously mucky muck of YouTube comments could be a good thing. But also, community management and moderation is a real actual job that takes a lot of work and should be compensated with money. And how long before a "hero" goes and starts reporting people from marginalized communities for unfair reasons? I think my opinion has to be on hold until I see the implementation of the program, but I'd feel a lot less weird about it if it were branded as, like, be good citizens of a community we all make. Instead of do extra work for the chance to do more extra work. Become a YouTube Hero here!
---
macOS Sierra and iOS 10.1
Apple seeded developer previews of macOS Sierra and iOS 10.1 this week. This means you can actually get both if you're a developer. They also rebranded — it's now macOS instead of OS X. With Sierra comes the ability to pin a video window in the corner of your screen that will remain active even as you switch spaces, which will wreak havoc on my productivity. Siri and Apple Pay are also both coming to the Mac, as well as sundry other features.
iOS 10.1 press coverage is mostly about Portrait Mode for iPhone 7 plus users. The release also includes a redesigned lockscreen, a messaging app with stickers and a whole new app store, Siri for third-party apps and a "Home" app for those using smart home products. We live in the future.
If you're not a registered developer, it's actually not that hard to do so. But it does cost $99.
---
Netflix Original Content
Netflix announced that they want 50% of their catalogue to be Netflix original content. My fiancée told me this at our dining room table this morning and my response was basically 50 FLIPPING PERCENT THAT'S SO MUCH. Think about how big Netflix's catalogue is. I'm worried for them. This seems like a stressful goal. They should lie down, or read Rachel's column. But also I'm worried that, with increased production, they won't all be the same quality of Stranger Things. Specifically why I'm worried is this quote from Variety:
The original TV series and movies will continue to be a mix of content owned and produced by Netflix, as well as co-productions and acquisitions, Wells said. The company is "one-third to halfway" toward reaching the 50% originals target, he said. Not every show needs to be a breakout hit, he added: "We don't necessarily have to have home runs… We can also live with singles, doubles and triples especially commensurate with their cost."
But who knows — maybe this will lead to more creators being employed. It's definitely a good response to the dearth of scripted television back in the early aughts, in favor of reality television.
So what about you — what big tech news this week did you have strong reactions to? There were more, you know. For length, I cut Tesla's Autopilot update and Tumblr bringing Live Photos to the web. Tell me all about it.