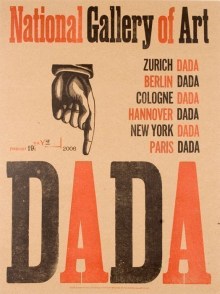 Letterpress printing. If you don't know what letterpress printing is, I am pleased to announce that I am about to BLOW YA MIIIND.
Well, I might be exaggerating a bit because I love type and I think everyone should.
This might be a good time to say: Hi! My name is Alex and I'm one of those, what do you call 'em, graphic designers? Yeah, one those people that have a LOT of feelings about kerning and IKEA switching their typeface from Futura to Verdana and Adam Lambert's album cover, for example. I'm responsible for the design of a little website called Autostraddle.com… just sayin!
+
Anyway! Letterpress printing is the earliest form of printing text on paper. It's a form of relief printing of text and image using a press in which a reversed, raised surface is inked and then pressed into a sheet of paper. The result is a design you can see and feel and it's super nice and special. The machine and process was revolutionary to say the least and had remained in wide use for almost 500 years until the computer ruined everything.
(Movable type.)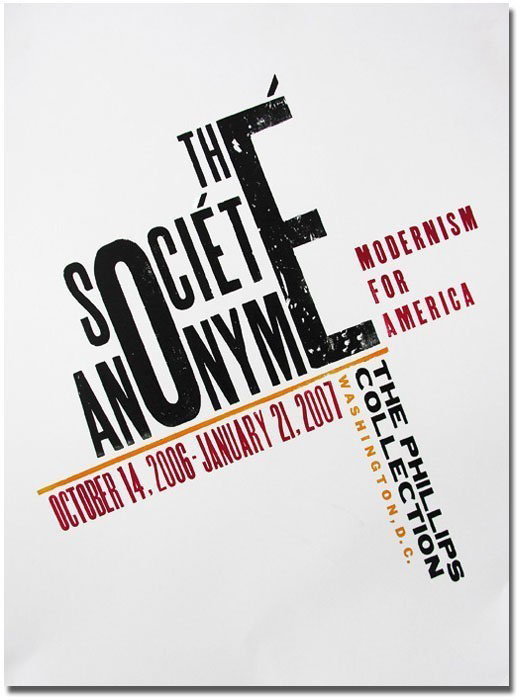 (Example of a letterpress poster. Buy it from YeeHaw Industries here.)
A small amount of high-quality letterpress printing still remains, mostly for things like wedding invitations, stationery/identity materials, and… HOLIDAY CARDS!
I say: why buy generic Hallmark cards when you can get pretty holiday cards right off the smokin' hot letterpress! I've been buying cards from various designers & printers on Etsy for the past two years and never looked back.
Here are a few designers and print shops I've taken a liking to, who feature beautiful letterpress work I found on Etsy:
Ink and Iron
Ink & Iron (who work under the name Pilot Press,) produce simplistic type designs for their holiday cards: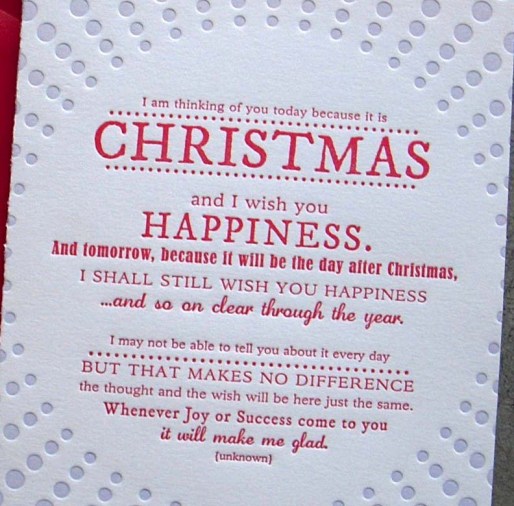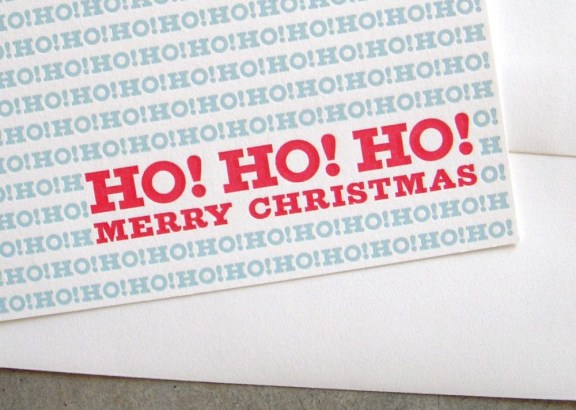 Vandalia Street Press
Vandalia Street Press has a collection of cute illustrative cards: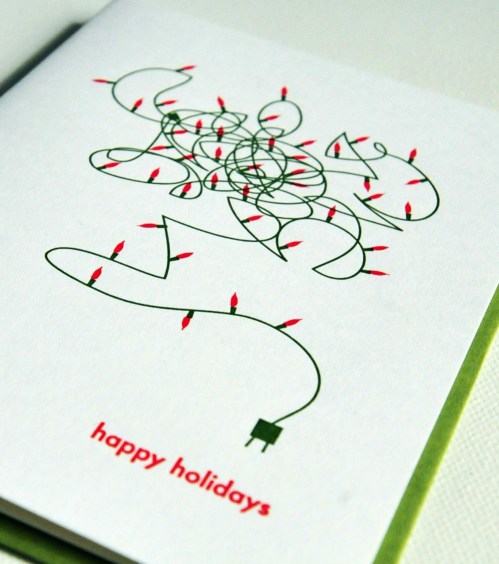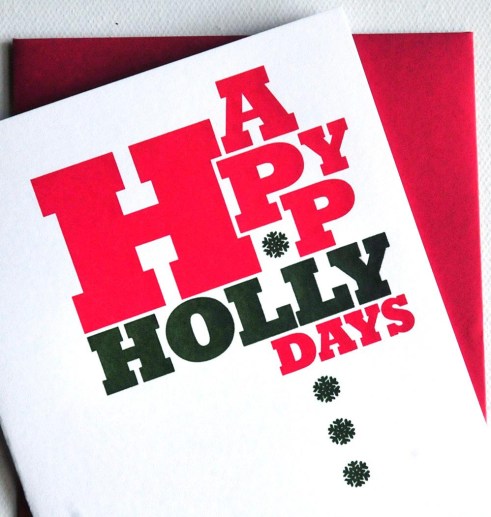 Yee-Haw Industries
This custom letterpress printmaking and design shop has an abundance of typographic vintage-y hand-made prints and over-sized postcards, either for the holidays or for naught!
Be sure to browse all 20 pages of their stuff… every piece is something special, for real.

Letterpress Delicacies
The work of Letterpress Delicacies really shows the beauty of using a vintage letterpress to print a modern design. It's so crisp!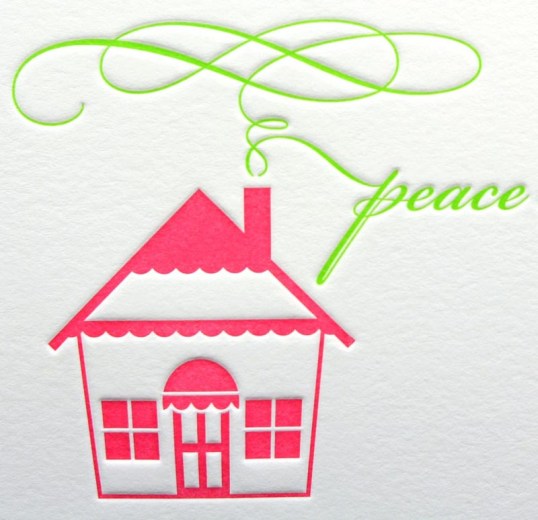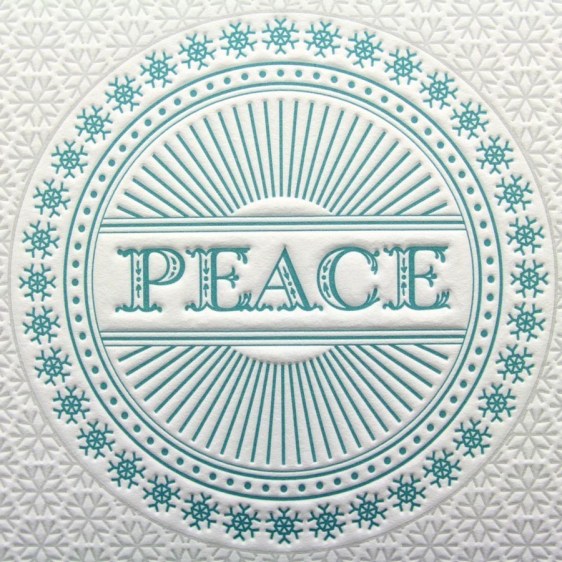 Afavorite
Afavorite uses a combination good typography and clever puns. There's lots more to see at their official site: afavoritedesign.com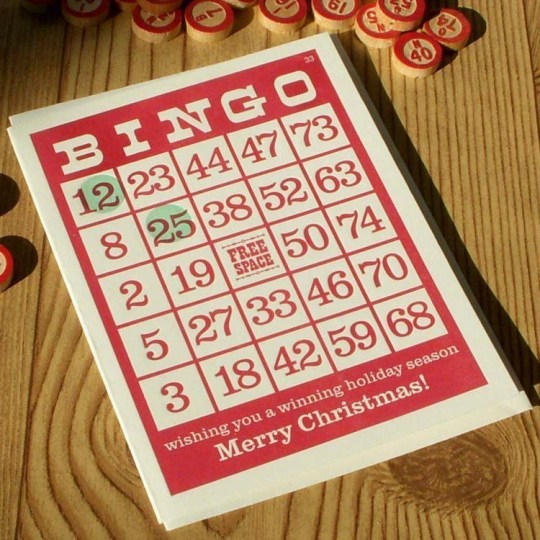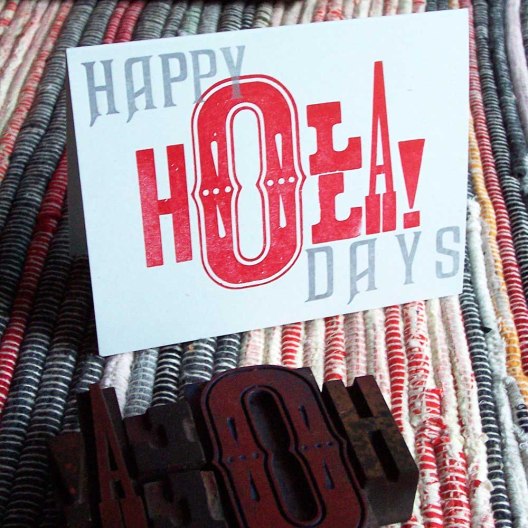 Lucky Bee Press
There are cute letterpress illustrations on the holiday cards of Lucky Bee Press…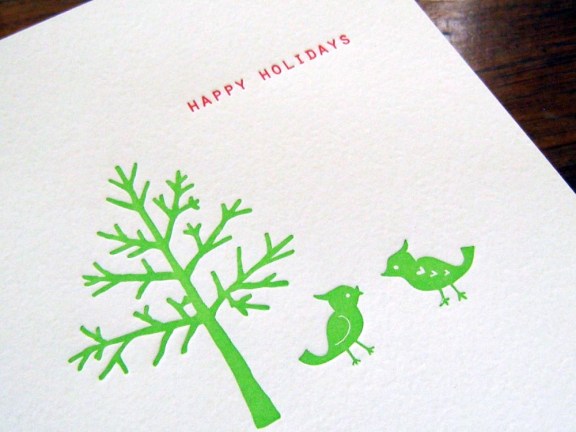 As well as other letterpress-ed items like coasters!