For a lot of us, the holidays mean packing up a bag, putting on your best "I'm a successful adult!" face, and heading to your childhood home for an indeterminate amount of time that feels like both half a day and six months.
And while holiday times with family can be innocent and fun and pure as the driven snow, the truth, as irrefutable as a Canadian toque, is that even though we're heading home, it doesn't mean we stop being horny.
Another truth, this time as warm and cruel as Frosty's death, is that if you're cruising the channels for a good romance holiday show on the Hallmark channel or Netflix, you're going to see a lot of hetero holiday love but rarely anything overtly queer.
This sucks!
LGBTQ people are JUST as capable of falling for all these silly tropes — falling in love under the snowflakes, or seeing that stranger sitting next to the fire in the ski lodge and wondering what's gonna to happen when you get snowed in and have to gather together for warmth, or going home for the holidays and meeting up with a former high school friend or foe and suddenly they're hot and you want to bang their brains out! Romantic-foible equality for all!
But now I bring you good tidings, those of you with e-reader capabilities: there are seasonal, sexy e-reads to fulfill your wish list.
Are they literary heavy hitters for which you'll need a thesaurus and previous experience reading Nietzsche? No! Are they fun romps through a winter wonderland with queer characters? Yes! Are said characters often trapped in places and hate each other at first but then fall in love and there's really no risk except that which makes the love even more defined? Yes!
IS THERE ONLY ONE BED IN THE CABIN??? USUALLY!
These books are some of the best brain food this time of year, the equivalent of eating Christmas cookies and drinking hot toddies and not giving a damn if you get scurvy from a lack of vitamins. This is good, this is fulfilling, this is easy, and this is made just for you.
What makes them EXTRA special is their e-reader status, so you can peruse your Kindle or iPad or phone or whatever device you use, and no one in your family will be the wiser.
Let your family think the blush in your cheeks is from the winter's cold, and get your holly jollies this holiday season with this starter list.
Ahhh, who doesn't love a tale of a mountain recluse hellbent on ignoring other people (and love, obviously) who randomly has to hang out with a super-popular movie star who's looking to get away from the bright lights of stardom and into the warm arms of a winter lover? I love these Notting-Hill-esque tales of superstars falling for normal people, ok?? It's basically the only real magic I still believe in.
A train has derailed high in the Alps (sexy!) and most of the people on the train are trapped by an avalanche! Good thing hard-scrabble reporter Hudson Mead is on the case, who builds a team to go for help that includes rock-climber extraordinaire and librarian Steffi Graham. These two are clearly made to have this deadly meet-cute, and they have to keep each other alive to save everyone else. The disaster! The intrigue! The survival! The forearms! All one big recipe for love.
OK, this book starts out with the premise of a Christmas wedding, which in and of itself makes my skin want to leave my body and hitchhike to the moon, but guess what? It's not going to work out, and our heroine, Kenzie, decides to take the shards of her picture-perfect life along with her best friend Allison on her honeymoon to South Florida. From here, gay shenanigans ensue! Dancing! Flirting! Suitors! Rum runners! An LGBT resort called The Rainbow's Edge! This book has it all if you need a little heat in your winter reading.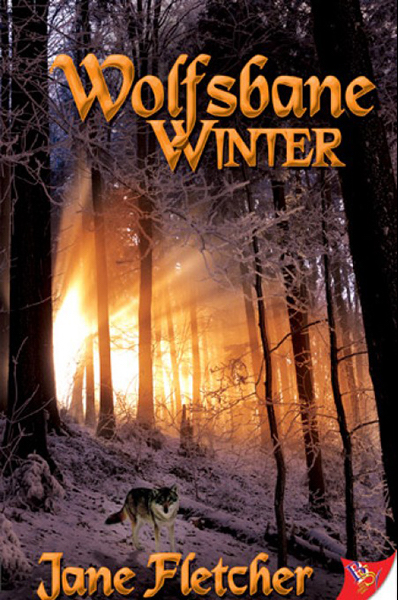 I love Jane Fletcher in general, and her Ranger series is *chef's kiss* perfect. But this book, not of that series, is perfect for winter, and Fletcher knows how to write a good sex scene. Here, we go a bit into the fantasy realm with Deryn, an Iron Wolf Mercenary who makes it a point not to care about anyone or anything so she doesn't get hurt. But I have a sneaking suspicion that might change when she meets Alana, a mysterious woman who is also a veterinarian. Falling in love when you really, really don't want to is the worst, but it's the best for those of us on the sidelines.
I think Kim Baldwin specializes in using the cold to bring lovers together in peril. This one is so exciting: Kat is a mercenary contemplating retirement in her hillside hideaway when a super babe with memory problems and assassins on her tail shows up at her door. Kat has to decide what to do about this woman, who may or may not be deadly, and what to do when she starts falling for this woman, which may or may not be sexy (it is, it's very sexy). It's one of those "oh no we are stuck in close quarters together, whatever shall we do" situations that only gets hotter with the threat of death or dismemberment lurking outside.
---
Header Design by Mika Albornoz