It's been over ten years since The L Word debuted and changed all of our lives forever and was sometimes good and often bad and also introduced us to an ensemble of actresses who we will love forever, no matter what. I feel, still, vaguely abreast of the careers of every woman involved in that program. I'm not ashamed of it. It's just who I am now.
Speaking of me and also you… you have a choice in life, right now: you can be sad or you can just let go of everything, just really settle in to a time in your life when you cared deeply about this program. Just forget about every bad event that's happened since 2009 and focus on only the good events, and then go backwards and think real hard about when Shane and Alice ate pot brownies and everybody danced to Michael Jackson on the table, even Tina! Tina experienced actual joy, which was very rare for Tina.
Are you there? Are you in an "even Tina!" place?
Well, then go right to People Entertainment Live right now to witness Sarah Shahi, Mia Kirshner, Leisha Hailey, Erin Daniels, Daniela Sea, Kate Moennig and Jennifer Beals discuss love, friendship and laughter. There's nothing new or major in this interview, but there are lots of clips, and Leisha is wearing a cute dress with Chuck Taylors and Mia Kirshner is dressed like Jenny and Ilene Chaiken's hair is a wonder to behold, and the host kinda pronounces her name like "Shakin'." Also, new photos!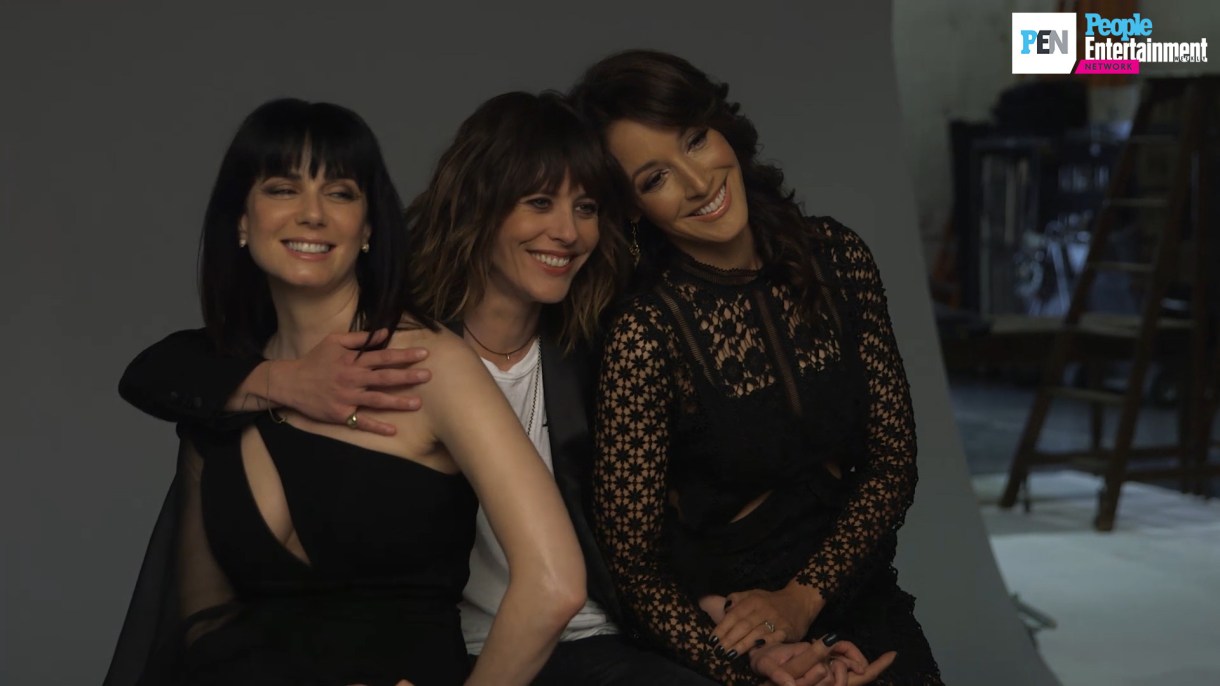 SaveSave
SaveSave
SaveSave
SaveSave