Books about queer fat characters is one topic I can't believe we haven't covered yet in Ask Your Friendly Neighborhood Lesbrarian! Thank goodness for the A+ member who sent in this question:
Dear Casey, I'm struggling being a queer fat woman and the current climate is making me feel worse than usual. Please could you recommend me some books about queer fat people?! I love fiction and non-fiction equally. Thank you!!
Below are eight books — fiction, nonfiction, and one book of poetry — all featuring queer fat characters in all their glory: teen superheroes, fashionista bloggers, bisexual nannies, lesbian home economists, self-deprecating humorists, wannabe K-Pop stars, and more! Genres include contemporary YA, romance, fantasy, performance poetry, literary fiction, and personal essays.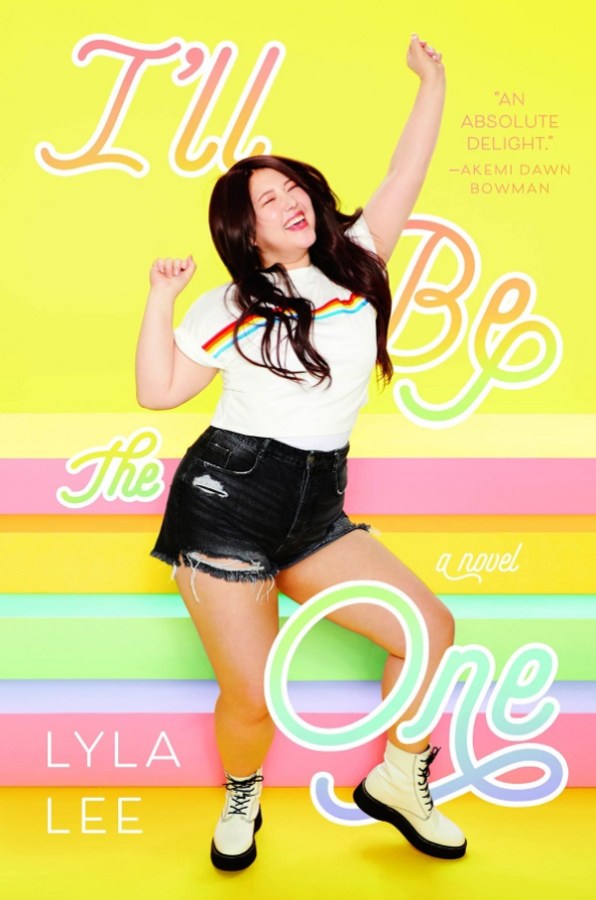 K-Pop isn't ready for bisexual Korean American teen Skye Shin. She's determined to be the next K-Pop star and the first plus-size one, despite the pushback from society, including her own mom. She nails her audition, of course, and then finds herself swept up in the world of reality TV. There are endless rehearsals, back-stage gossip, dramatic performances, and a crush-worthy co-star and competitor Henry Cho. Unfortunately, her new fame comes with a side of the oppressive beauty standars of the K-Pop industry and uncomfortable scrutiny by the media. Can Skye stay true to herself despite the suffocating fatphobia in the Korean entertainment and media industry? And can she win the competition at the same time?

Venus of Chalk is right up there with the best road trip stories. Carline is a fat lesbian home economist who gets a call from her beloved Aunt Frankie in Texas one morning. Frankie's best friend has died. It hits Carline while she's on the bus to work just how devastated her aunt must be. Shortly afterward, she overhears the driver, Tucker, saying he is going to drive the bus to Dallas the next morning to auction. Carline suggests he take some passengers, and like that, their road trip is born. Along with a retiree Mel, Carline and Tucker travel from Massachusetts to Texas, forming friendships and discovering deeper versions of themselves along the way. Stinson's eloquent writing is a joy to read, as is her perceptive insight into human relationships and the connections between the body and the soul.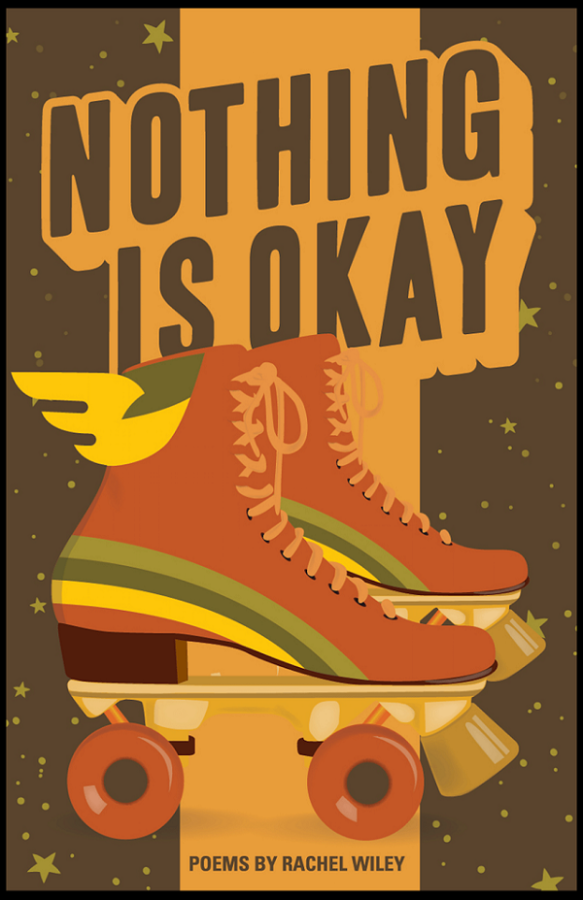 Rachel Wiley is known for her powerful performance poetry, as well as her feminist and fat positive activism. Her second collection of poems embodies all that's made her renowned, and more. Themes include, of course, fatness, depression, dating, visibility, feminism, and bi-racial and queer identity. It's the kind of poetry accessible even to people who don't usually read poetry or think they don't like it. At the same time, the poems are full of original, unique, clever play with words that shows off her poetical skills. She's delightfully irreverent, while she takes heavy topics with utter seriousness. Here's a snippet about queer fat dating: "She is endless / We are both so endless and unshielded / and weightless here / in my bed / Weightless / but not the least bit smaller / thank God not the least bit smaller."

Faith: Taking Flight is the YA superhero origin story about a fat bi teen you didn't even know you needed! Faith Herbert is your typical fangirl teenager who likes to hang with her BFFs, obsess over her favorite TV show The Grove, and volunteer at her local animal shelter. She's also recently discovered that she can fly… When The Grove relocates filming to Faith's town, she's thrilled. And she can't believe it's real when one of the main actresses, Dakota, seems to want to date her. But even with all the unreal celebrity action in her life, Faith can't ignore that animals and now people have begun to disappear from her town. Looks like a case for a superhero!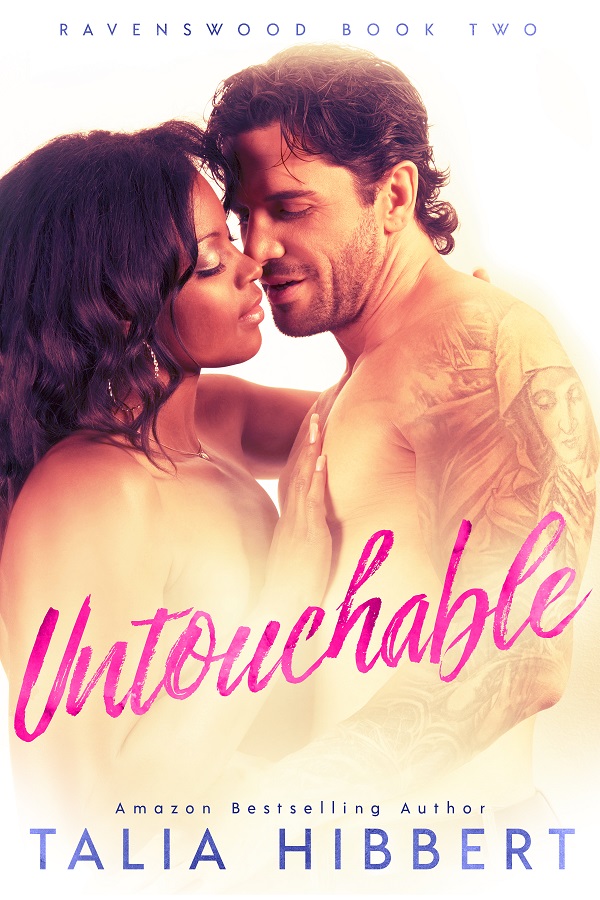 Calling all bisexual readers looking for books about bi+ babes in relationships with men that don't ignore their queerness! This romance features a Black bi fat heroine, Hannah Kabbah: she's efficient, sensible, proper, and very capable. She's an extraordinary nanny, but she's finding it hard to find a job because of a colossal mistake in her past. It's understandable that she's thrilled when widower Nathaniel Davis wants to hire her to look after his two rambunctious kids. But to his chagrin, Nate is a little too thrilled for his liking with Hannah. Fiercely conscious of the power imbalance between them as employer and employee, Nate can't help feeling like he might be falling in love. Does Hannah feel the same way? In addition to the deft Black queer fat representation, Talia Hibbert also thoughtfully integrates characters with depression and anxiety.

This feel-good YA follows Abby, a fashion-obsessed, lesbian, fat 17-year-old. Like all the best heart-warming YA, The Summer of Jordi Perez is about finding yourself and getting comfortable being in the spotlight of your own life, with a dash of romance! When Abby wins a coveted internship at her favorite boutique, she's thrilled. But then she finds out the other intern — with whom she'll be competing for a paid job come fall — is the very crushable Jordi Perez. Soon she's kissing the photographer Jordi, and even letting her take photos of her. She's even made a new friend, a lacrosse-playing dude bro who she travels across LA with looking for the city's best burger. But can Abby and Jordi's burgeoning romance survive the summer? Are Abby's new friendship and confidence here to stay?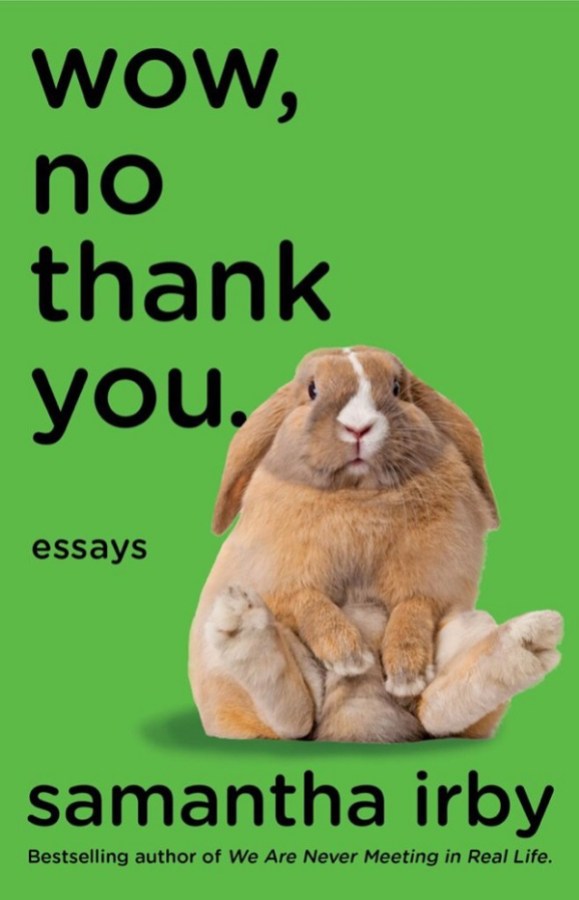 Any of Samantha Irby's clever, hilarious essay collections would fit the bill here. But her latest book features an essay about her experiences writing on the TV show Shrill and its ground-breaking fat and queer representation; it's very cool to hear the behind the scenes from the perspective of writing a Black queer fat character as a Black queer fat person. Irby has such a way with self-deprecating humour and brutal honesty, somehow coming off as charming, authentic, and comforting. Wow, No Thank You also includes laugh-out-loud essays about topics you wouldn't expect to laugh at, from home ownership to Crohn's disease.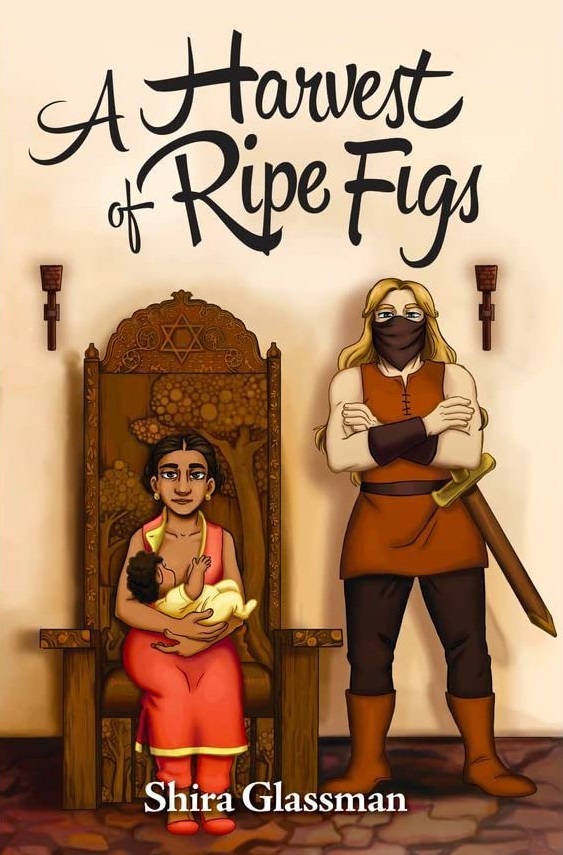 This heart-warming fantasy set in the Middle East features a beautifully diverse cast including queer, fat, trans, Jewish, and/or brown characters! Although it's the third in a series, it can be read as a standalone Agatha Christie-esque mystery about a high-profile theft. Esther is a renowned musician whose prize violin is stolen after a concert in the capital city of Perach, the series' fictional country setting. Enter Shulamit, lesbian mother and queen of Perach. She loves to play detective and arrives on the scene, along with her bodyguard, partner, and dragon, to discover the culprit. As the mystery begins to unravel, it becomes clear that the theft involved illegal magic. Will they find Esther's violin? Can the illegal magic be stopped before it harms Perach's citizens?
Please share your favourite books with queer fat representation in the comments. And if you have a burning request that only a lesbrarian could answer, please ask. You can post your question in the comments below or send me an email at stepaniukcasey[at]gmail.com. You might see your answer in a future column!