Hello,
Welcome to the future! In my future, you're going to read what I've written below and the 4th of July has or has not already happened. [UPDATE: Has.]
Now let's talk about clothes.
Independent Artists 4 the Future
Fresh & Wholesome is an amazing design project by  NYC based artists and they're fucking sweet. These Fresh & Wholesome t-shirts are unique and highly recommended. They're kind of like a rebellion against the beloved faded graphic tee. Why get a faded robot when you could have a textured, tangible one? There is also a secret pocket sewn into all of them. For serious. The future is now.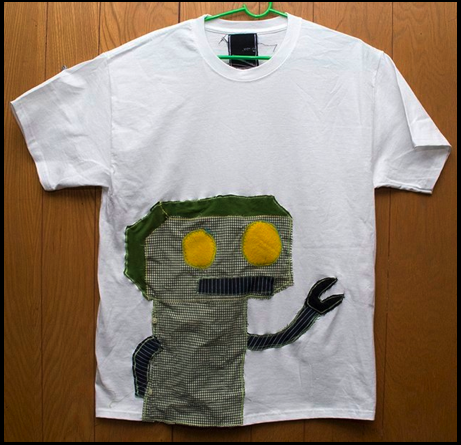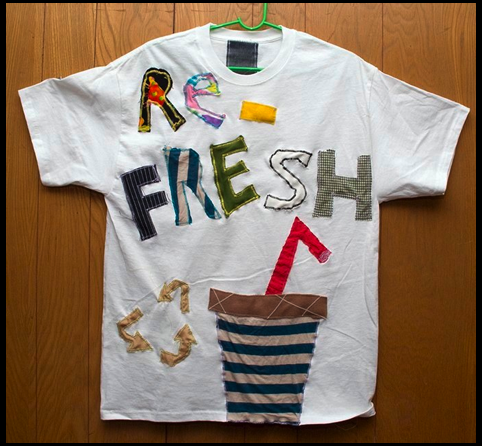 They also have cool jewelry. Like them on Facebook.
---
+
All-American Girl
+
Sometimes the future can be classic, too! Some things are timeless, like that we all secretly want to be that freckled face girl in the overalls with the loyal dog living on a farm who swings from a tire swing down by the pond, and kisses girls in a tree-house, I recommend to you these:
+
Or I recommend you thrift around for a cheaper pair. Mine I found at Goodwill and are paint splattered. Good things happen to those who make them happen. There's always Wet Seal in a pinch, or grab some Dickies and f*ck 'em up real good.
Anyway, overalls are totally the most easily attainable part of the above fantasy, so start living your dreams today. Also there would be s'mores and fireflies and rocking chairs and Henry David Thoreau would be there to talk social construct with!
---
+
I'm Sweating Your Sweater
+
Light sweaters with shorts are an easy/great look and keep you safe from bug bites on your arms.
+
This one from Asos via Shopstyle is super cute and only costs $16 ish dollars. That's less than seeing a shitty movie like Get Him To The Greek.
---
+
Dolphins Are the Future/Lesbians Love Sea Mammals
+
This one from Karmaloop is also cool, albeit a little more expensive and basically the opposite of the one pictured above.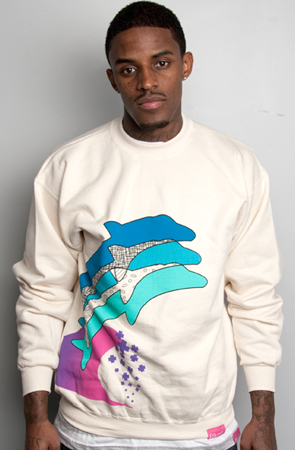 In the future, dolphins will be able to fly, congeal into a rainbow, and pee purple stars. You know what these would look good with? Some board shorts. Seriously. And hey, after all our talk, it shouldn't be too hard for you to find a pair you feel groovy about. Get on that.
Obviously nothing is more futuristic than robots, especially when you involve coloring, too. Get a robot t-shirt that comes with pens for you to make into a future of your own imagination, like Disneyworld. Delia's would also like you to Create Your Future with a v-neck they've already finished creating, which is typical but also cute.
---
+
Jewelry
+
Also get on this: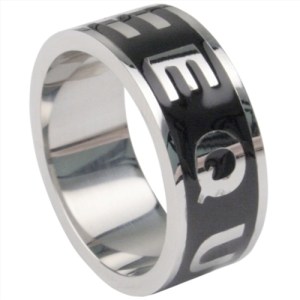 Sure, this is a more politically aware accessory then I've recommended in the past, but luckily we're lesbians and we love that shit.The national marriage boycott is run by great people and you should wear the ring if you agree with the cause. Remember when Kit Porter was all like, I'm not going to get married because my baby sis [Bette Porter] can't? Yeah. Power to the people.
You can also accessorize with these super-cheap robot earrings from Forever 21: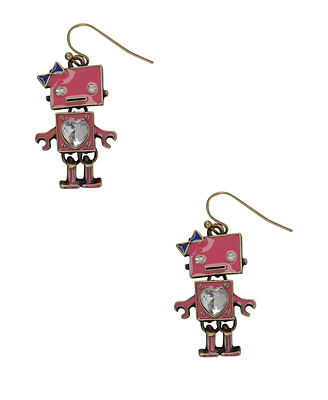 Or this Domo Arigato necklace from ModCloth, it's only $11.99.
---
+
Shoes
+
In the future, I will still really like looking at shoes. If you have $300 dollars to blow because you gave up your cocaine addiction once in for all, check it:

So yeah, these are some hybrid boat-shoe-sneaker ishes from Feit. But mostly what is Feit doing is solid, old fashioned, futuristic work, you know? Not just saying like, hey, remember those shoes people wore in the 40s? Those were sick. We should bring those back because A) they were cool and B) I'm not creative enough to make a cool new wicker shoe. Like look at these: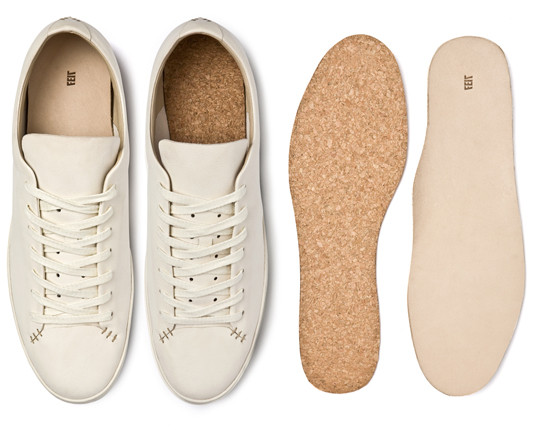 Yeah, they're not wicker, but they're still pretty ingenious.
Anyhoo, if you don't have a future budget, the past is here to rescue you. Remember Fila? Yeah me neither, I mean barely, but they have some sporty future-shoes for you. On sale!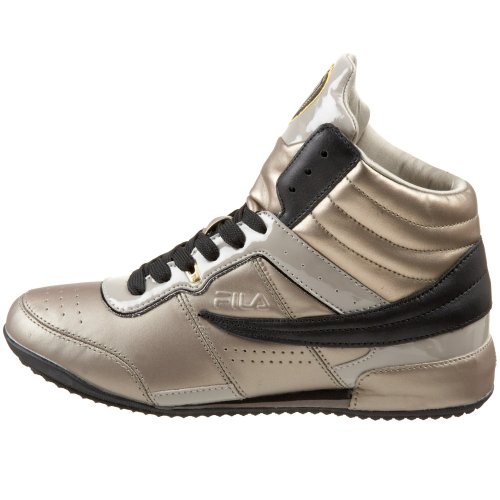 I feel like this is going to be a trend soon–actually inventing new clothes again (I say trend because at some point someone in the future is going to stop production by being like, hey, these were fucking sick!).
Anyway, I really want someone to design a new tie. I'm also waiting for someone to invent the new electricity because plugging things in seems really archaic and inconvenient right now and I'm pretty sure it's bad for the environment. Also, remember book bras? Where they at. I'm waiting. Happy holidays or whatever. [Editors Note: Happy Heat Wave!]