October is National Anti-Bullying Month, and I've found that life is full of bullies. Sometimes bullies are the mean kids at school who treat you like crap, but sometimes they are bills you can't pay anymore, people who harass you on the street, or the way society makes you feel about yourself. Sometimes they're a monster storm system that floods entire cities. If you're dealing with all the bullies that life throws your way, here's a project that might help.
The usual disclaimer: I do not have a doctorate, nor am I a licensed therapist. When I give you advice on how to deal with complex issues like PTSD and anxiety, it comes from my own experience, not from a medical background. Is my word still legit? I sure hope so. If I take off my bandages and wrap them around your wounds, they're still bandages, right? And now they fit you.
I believe that sharing is caring, and as a community of people who have to work extra hard for acceptance and success and basic survival, the more we can share with each other, the better we do. I also believe that while many of our struggles are faced alone and feel like they have to be faced alone, that particular form of isolation can be a struggle in itself. If we share our love and our strategies for loving with one another, that love becomes radical and life-changing. I would be nowhere without the amazing queers and survivors who passed on their wisdom to me when I needed it the most, and so I pass my own knowledge on as part of that circle. I hope wherever that wisdom trickles to feels itself nourished and sunned and grows a little taller as a result.
Caring for myself is not self-indulgence, it is self-preservation, and that is an act of political warfare. – Audre Lorde, A Burst of Light
If you're someone who deals with some of these things, from anxiety to dysphoria to PTSD to any number of triggers, you know that self-care is essential to survival. Self-care comes in many forms, but here's a simple DIY project specifically for addressing it. You can make it on your own or in a circle of friends. You can fill it to the brim with things you love or make room to collect things as you go. It's called a make-it-better box and it's here to help!
Make-it-better boxes are for moments of crisis. You can reach for your make-it-better box when you need instant comfort, when you're triggered or when you're feeling particularly down. They can be decorated by hand, with collages or paint or if you're me, Lisa Frank stickers. Fill them with objects that make you calm, that remind you of good times or times when you're absolutely sure of yourself. These objects could be:
Photographs
A matchbook from your favorite restaurant
Seashells
Dried flowers
A thimble
An earring that belonged to someone you love
Thread
Buttons
A cheesy postcard your sister sent you
The box can be small enough to carry in your bag, or a shoebox for under your bed. Every little detail of this project is up to you.
+ 
To make your own make-it-better box, you will need:
A container of some kind. You can go as big or small as you want! I'm usually fond of cigar boxes, which can be really beautiful without further crafty embellishment.
Crafting supplies like scissors, glue, stickers, markers, paint, GLITTER, other things you might want to use for decorating.
Treasured little things for going inside the box.
I used the box that my sister's iPod came in because it's just the right size to keep in my backpack for on-the-go make-bettering.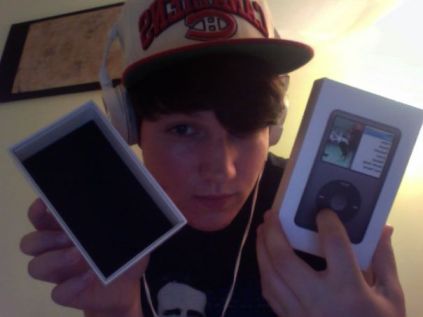 I found this engraving of a William Blake poem called "Lost Little Boy" that shows the little boy in a pink dress, so obviously I wanted this to cover the box itself.
I filled the box with an antique key that reminds me of a day where nothing was bad for twenty four hours and four quartz crystals that I got from a giant quartz deposit along the northern Hudson. It's one of my favorite places in the entire world, and being there makes me calm and happy.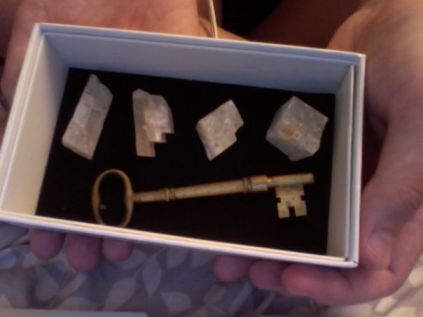 If you're looking for make-it-better inspiration, here're a couple other ideas to get your thought factory working.
 +
 +
Happy making it better, babes!