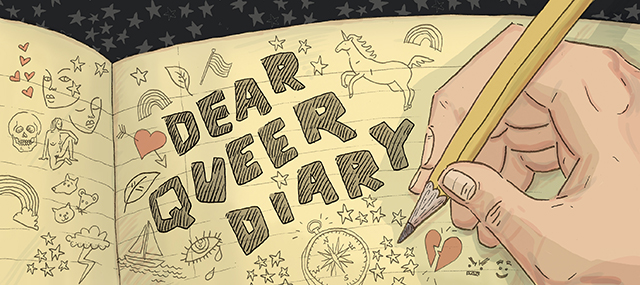 Food is very important to me — and I mean that in more than the usual food/water/shelter sense. In the past week alone, I have made pita bread from scratch, visited a new restaurant after perusing about a million Yelp reviews, and convinced my girlfriend that we needed to have ice cream on both Friday evening and Saturday afternoon (frankly, she didn't need much convincing, which is one of the many reasons I find her so delightful).
It seems strange then, that I don't spend all that much time journaling about food, which usually takes the form of words only for the sake of grocery lists and notes on the recipes I have tried. In truth, one of the things that I love about food and cooking is the way it takes me away from sentences — whether that is the email I am supposed to be composing or the papers I am supposed to be grading. As someone who spends a great deal of time immersed in words, there is a certain tactile appeal to measuring and sautéing and even washing dishes.
Still, I frequently record my cooking projects in some way or another, texting my mother to brag about another successful meal I made all by myself (the novelty still hasn't worn off), sending a recipe to a friend, or even (embarrassingly?) tweeting about my culinary triumphs. With all this in mind, the other day, I decided to Google "food journal" in hopes of finding the inspiration to unite my love of all things tasty and flavorful with my dear queer diary.
As is the case with many Google searches, the results were not what I was expecting. Retrospectively, I suppose I should have anticipated that the majority of the pages to pop up would be about weight loss. But as much as I respect anyone who has the patience to carefully monitor their food intake for the sake of nutrition, it seems crazy (at least to me!) to keep a food journal that has more to do with not eating than enjoying the many culinary delights of the wide world.
The type of food journal I want to keep is far more likely to be about two days of ice cream in a row than an abstemious snack of celery sticks. According to such-and-such a study, the traditional women's magazine kind of food journaling increases weight loss by something-something percent, but my kind of food journaling does a 73% better job of fighting the patriarchy. Isn't it the prerogative of a food-loving lady to glory in the delicious food she eats, even/especially if it makes her a little — or a lot — less of a delicate, male-dependent blossom?
This, my dear queer diarists, would be the philosophy of my (at this point still mostly hypothetical) food journal. The good news is that, after a little more searching, I found that there are plenty of food journalers who are of my frame of mind. In fact, our ever-controversial friend Moleskine even sells journals targeted at various food connoisseurs — they have volumes dedicated to recipes, restaurants, dessert, and even chocolate.
You might keep a food journal specific to traveling in order to document the foreign delights you encounter in whatever places your hiking boots take you — or you might get artistic in order to depict your latest culinary conquests in pen, pencil, or watercolor. And then there is the amazing exhaustiveness of simply documenting every single piece of food that goes into your mouth — whether you choose to do so via words or pictures.
Actually, in spite of my past inexperience in the world of food-related journaling, food-related pictures are something with which I have a great deal of experience. I often find myself actively curating my Instagram uploads in order to avoid letting food take over my profile (although really, what would be so wrong with that?). In my youth, I remember making an illustrated menu for my family's Thanksgiving dinner, and one of my favorite middle school doodling strategies was to draw that day's cafeteria lunch in my planner. And then there is the fact that recently, I found myself reminiscing about one of my favorite pairs of underwear from my childhood, which I recalled being decorated with carrots, peas, and other vegetables. I am going to take this as a sign that I have the fundamentals of a food-journaler imbedded deep in my psyche.
Now, my dear queer diarists, I must go make pizza with my girlfriend. I'll leave it to you to tell me whether you are current or aspiring food journalers — or just food-eaters with a healthy dose of appreciation for going out for ice cream on two consecutive days.
---
Dear Queer Diary is a column about the joys (and occasionally, the pains) of journaling. We crack open our tiny notebooks and break out the rainbow-colored pens on the regular, so get ready to limber up your writing hands and document all your beautiful feelings!
Header by Rory Midhani