Hey, Autostrudels, I want to get real with you. I think you're pretty awesome.
I know you think I'm pretty awesome, too. And I am. Usually. But sometimes, I am also just a woman in her thirties sitting alone on a pudding-stained couch Googling "commitment phobia." That doesn't always feel awesome. Except for the eating-the-pudding part. That's always awesome, even if sometimes my enthusiasm for it ruins the couch.*
I've been going through some shit, Autostraddle. It's been an intense little while, for all kinds of reasons, both personal and political. Wait. I'm sorry. I said I wanted to get real with you, and I'm not being real right now. It's really only been an intense little while for personal reasons, but I don't want to sound shallow and self-focused. I mean, there's a lot going on in the world at the moment! Why should I be so obsessed with my own tiny piece of it? Big things are afoot. Wall Street is being occupied, Lindsay Lohan is in handcuffs, and Libya…well…something huge is happening there.
Listen, I feel really guilty for not knowing more about what's going on with Libya. The sad fact of my life is that I would know a heck of a lot more about Libya if I had slept with Libya, or wanted to sleep with Libya. If Libya had a Facebook page and was a cute girl I was interested in, I'd be all over it. I'd know Libya's astrological sign and former high school, and whether or not Libya had recently posted on the pages of any of the friends we have in common. "Libya commented on Gadhafi's post on Dictatorship's wall: "Oh no U di'nt!" (Um, I think I ended up implying in that increasingly confusing metaphor that I would be Facebook friends with Gadhafi and Dictatorship. I so wouldn't, you guys. You know what I mean.)
Anyway, "things" have been "crazy." (I'm trying really hard here to make you feel included in my life, yet not give you too many personal details. It's a fine line, Internet. An extremely fine line. Perhaps even finer than Bruce Willis's fine line in the Fifth Element: "Look lady, I only speak two languages. English and bad English.") And although my uncharacteristic urge to re-watch the stylish but ultimately senseless Fifth Element should have been a clue (Mmm Milla Jovovich), I didn't realize just how emotionally overwhelmed I actually had been until I was at my friend PK's house.
PK was talking to me about a date she had been on when I felt myself getting teary. Nothing was immediately wrong. In fact, things were really right. We had just eaten Thanksgiving dinner, I'd spent twenty minutes thumb-wrestling a 7-year-old and we were getting ready to watch comedy, which is my favorite thing in the universe. So why was I about to cry? I mean, sure, that 7-year-old kicked my butt (damn those tiny, wily thumbs!) and Thanksgiving is a holiday that pretends to be about pie and friendship but is basically a holiday shamelessly celebrating genocide and American imperialist lies, but that wasn't it.
"If you keep talking, I'm going to cry," I announced to PK, as calmly and rationally as I could, in a tone that suggested we needed to defuse a bomb. I didn't know exactly why I was about to cry, but I knew that silence was the key to me not crying. If PK could just stop talking, maybe I wouldn't cry. If time could stop for, like, three seconds, maybe I wouldn't cry. If I could stop thinking and if everything would just be quiet for a minute, maybe…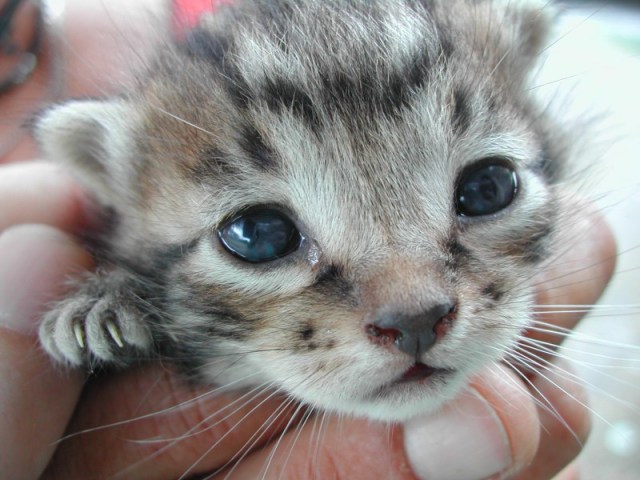 But PK didn't stop talking. Instead, she said, "That's okay. Go ahead. Cry." (Because PK is great and a really good person to cry in front of, which you'd figure out for yourself if you read her blog.)
And holy shit, Autostraddle, cry I did! I cried and cried and cried. I cried like a tween who's just been told that Glee's been cancelled. I cried like that 3-year-old who's obsessed with Justin Bieber. I cried like I was slicing an onion, listening to a mash-up of Jeff Buckley's "Hallelujah" and Ani Difranco's "Grey" while watching a thin, lonely polar bear drifting away on an iceberg, eating my last pudding cup.
"It's okay," PK said. "It's okay to cry."
Um, I'm sorry, what? It's okay to cry? Is it okay to cry?! BUT I'M A COMEDIAN! THIS FEELS WEIRD! WHY IS IT RAINING FROM MY FACE? I DON'T LIKE WEATHER COMING OUT MY EYES.
I'd like to think "It's okay to cry" won't be news to most of you. But it was kinda news to me, so that why I'm sharing. (I'm also sharing because I'm a lesbian and that's what we do, right? We share, especially when it's our feelings, quinoa recipes, or yeast infections.) It's not only okay to cry, apparently it turns out that it's so okay to cry, there's an entire vintage '70s children's song about it, complete with unflattering camera angles, fake guitar-playing, and a montage of sad adults.
Now, if you'll excuse me, I need to go drink some water. Or, as I like to call it, tear juice. It's okay to cry!
*Worth it