I recently had the pleasure of spending a day with the amazing Adrienne "Madam" Muse, an LA-based artist and all-around inspirational creator. When she isn't painting, she's working on her YouTube show, Her Wife and Kids with — you guessed it — her amazing wife and kids.
"I am a self-taught visual artist… I began 'doodling' as a hobby prior to becoming a working artist. In 2012, I had an epiphany! What I once viewed only as a 'stress reliever,' I had grown to realize, was swiftly becoming my passion. With an aspiration to inspire, I use bold art to reflect pop culture. My inspiration for creating art is to awaken and enlighten the soul for creative growth. I took a leap of faith into becoming an artist when I made the decision to stop working in Corporate America. After I married my wife of now three years, battling homelessness and experiencing life as a queer woman, my perspective shifted. I've vowed to live the rest of my life as an inspiration to others through my work, while encouraging others to follow their dreams."
We started at YouTube Space LA, where Muse, her wife, Janeeka, and kids film their show.
"We wanted to show that queer families of color exist and thrive and laugh and love. In a world where that takes courage every single day, we felt that we would open our lives a little bit and share our world. We really wanted to encourage and inspire other queer families to be themselves and to be fearless! Live in your truth."
Asia, 15 and an aspiring filmmaker, ops the camera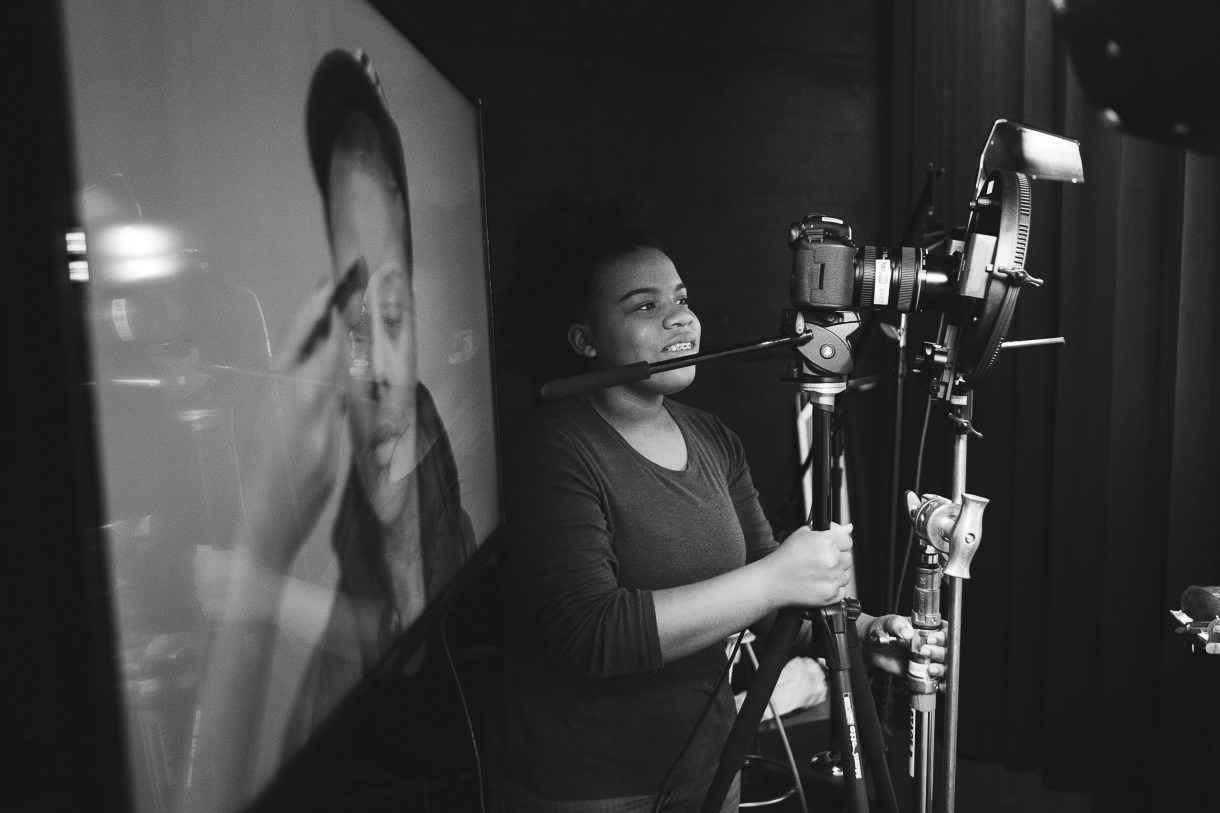 and Aliyah, 13, wants to be a performer and celebrity makeup artist.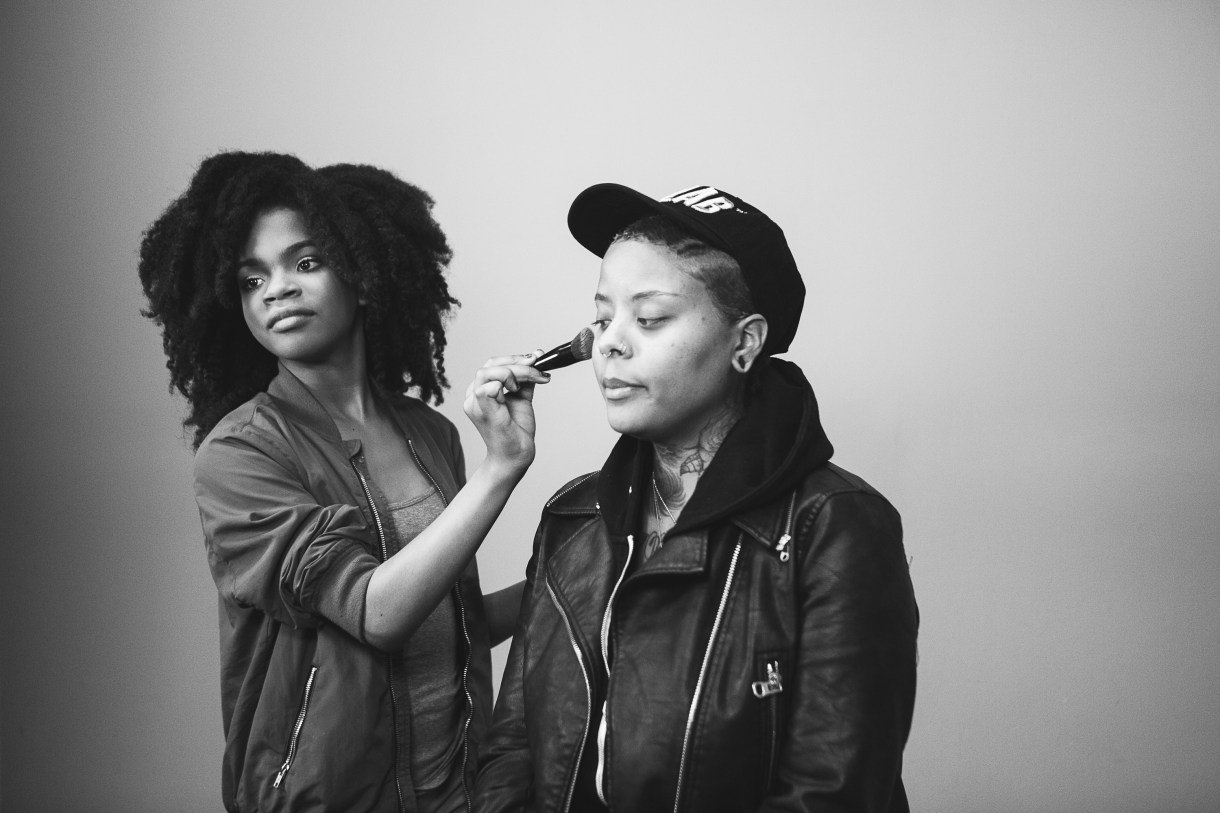 "[Working with my family is] pretty hilarious. Raising two teen girls keeps me inspired actually. My wife and I are very involved in their life and we share a lot. My family inspires my art in a lot of cases. Working with them is the joy of my day. I want [Asia and Aliyah] to always remember this lesson — that they are capable of manifesting anything into their lives that they desire."
When you check out their show, you'll see that they're both well on their way.
Muse spends most of her time in her Fairfax studio. Until two years ago, she had only worked with pencil. Then she picked up a paintbrush for the second time. The only other time she painted was in the third grade, which ended with Muse winning the school state art award.
"My art goals are to create larger bodies of work on canvas, murals and ample studio space to implement community outreach while expressing my love for the visual arts. I want to make art that inspires the viewer to look within themselves to create a better life for everyone."
"I'm inspired mostly by the oppressed — queers, people of color, women, muslims, etc. — I am constantly wanting to fight for freedom. My art allows me to do that. My subjects are usually based on that idea. I dream about them. Then I think about color schemes. I love bold colors and how they can play against each other."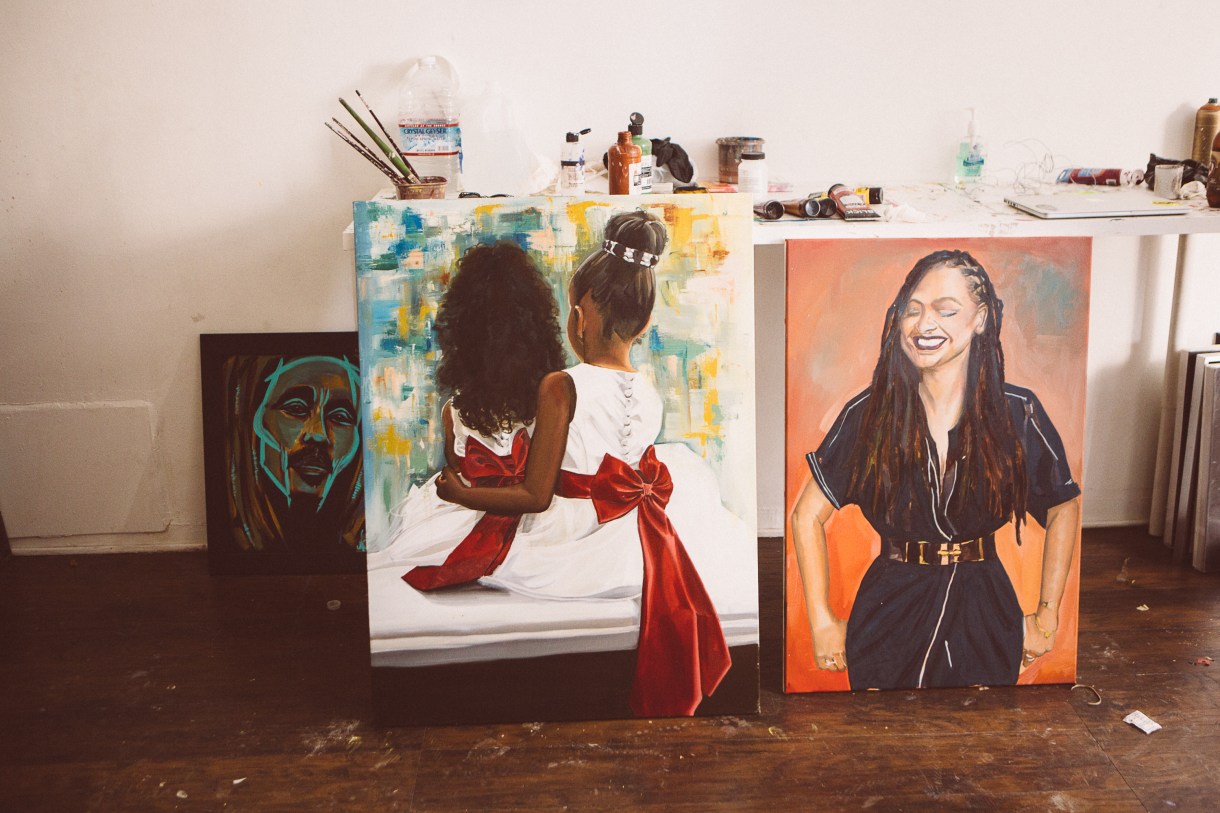 Janeeka often times works with Muse in her art studio.
"Over the last year or so, [Janeeka] sat in the studio with me and literally watched me paint each painting. She started to pick up on the technique. I began teaching her and we have been painting together since. We usually discuss the next painting together in bed the night before. We agree on the subject and then just begin. We create the next layers, each layer adding or subtracting our individual details to bring the entire piece together."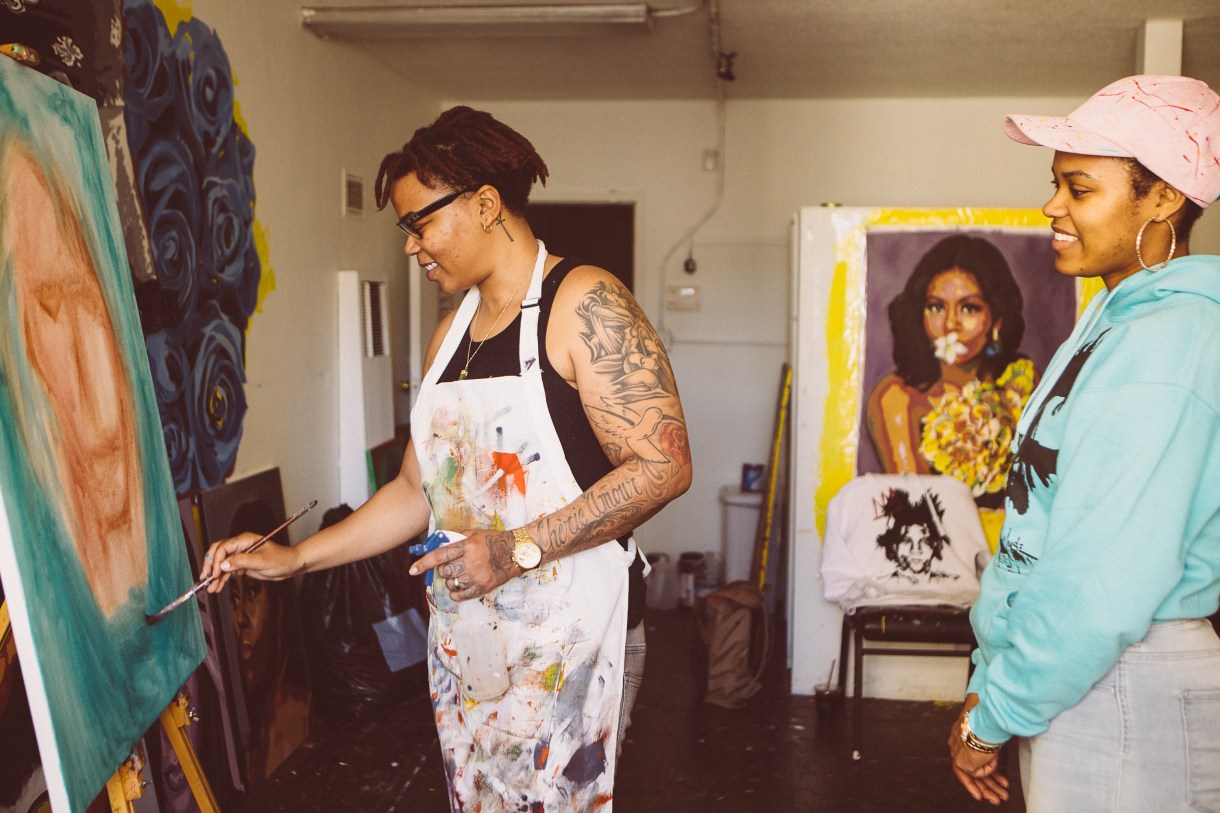 "I use my art as a form of activism. I want my art to convey pride and courage, fearlessness through bold color. Creatively, this IS the time for artists to rise and do our part. To quote the great Nina Simone, 'An artist's duty, is to reflect the times.'"

Downstairs of the studio is the Ninth Chapter Barbershop with all female barbers, which showcases Muse's work. They also talked about some exciting upcoming collaborative events, so stay tuned. And if you're in LA and need a clean-up, roll through. (You might even spot Muse herself.)
Muse wants everyone to know that art has saved her life.
"I am a big advocate for mental health. I've managed to overcome a crises-induced-depression; art has truly saved my life."
Follow her on Instagram and stay tuned for an art show this summer, paint nights in LA, and lots of new content dropping on Her Wife and Kids.