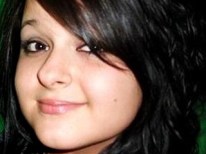 CONSTANCE MCMILLEN:
So the Constance McMillen prom saga took an even more disappointing turn this weekend. Apparently, McMillen, her date, and five other students were directed to a fake prom. No, I'm not kidding, and this isn't some terrible Lifetime movie, it's real. After a judge ruled that McMillen could bring her date to the prom run by parents, that even was canceled and then Constance was directed a fake prom event at a country club while the rest of her classmates were enjoying themselves at their own prom, which was organized by parents. Constance's prom enjoyed an attendance of seven students, two of which had "learning disabilities." And g-damn if there's anyone in high school who gets bullied and made fun of more than the learning disabled kids, we don't even know.
Basically, everyone at this high school — students and adults alike — worked together to pull of this giant act of discrimination, even after they were told their actions were inappropriate and against the law. It's kind of unbelievable that this scheme even worked. Either way, Constance has once again come out on top. Check out her reaction to the whole thing:
Two students with learning difficulties were among the seven people at the country club event, McMillen recalls. "They had the time of their lives," McMillen says. "That's the one good thing that come out of this, [these kids] didn't have to worry about people making fun of them [at their prom]." (@huffpo)
If all this sh*t had happened to me when I was in high school, I probably would have dropped out and locked myself in my room for a few months. She has been super brave and mature about this whole debacle. So way to go Constance.
And she was only at this fake prom thing for like an hour, I guess, but I hope she still took a photo of her and her date in their dresses to add to our queer prom photo gallery. Did you guys know Ariel Schrag is in there now? 'Cause she is.
Meanwhile… RENWL wrote a little article about a commenter who claims everything Constance is saying was made up. This is interesting and hopefully not true. [ETA: we reprinted a piece of that article here and asked you (our readers) if you felt it was irresponsible to include it, due to its total lack of reliability. The verdict was "yes, it is irresponsible to include it." So we have deleted it, but wanted to give you the heads-up so you understand the comments about it.]
VADGE:
Sisters Talk wants to talk about when gay men make jokes about vaginas and how they smell/taste/whatever. What's up with that?
I'm so fed up with this kind of sexist and hateful running off-of-the-mouth, especially from a group of people who – in my opinion – make jokes about a woman's vagina just to prove they're gay.   A friend of mine once suggested that gay men who repeatedly make jokes about a woman's vagina do so because they feel the need to justify  why they're gay.
JOBS:

The amount of unpaid internships offered every year has ballooned since the recession, for rather obvious reasons, right? People hardly have enough money to buy Starbucks, let alone to pay some kid to go get it for them. This system has worked out really well for employers, who suggest a resume line and a reference is payment enough. But now government officials are cracking down because many of these companies could be violating minimum wage laws. What we really like about this article is what it says about how this system has an inherent class bias:
While many colleges are accepting more moderate- and low-income students to increase economic mobility, many students and administrators complain that the growth in unpaid internships undercuts that effort by favoring well-to-do and well-connected students, speeding their climb up the career ladder.
Many less affluent students say they cannot afford to spend their summers at unpaid internships, and in any case, they often do not have an uncle or family golf buddy who can connect them to a prestigious internship.
SUPREME COURT:
Supreme Court Justice John Paul Stevens may retire soon, which would mean Obama gets the chance to appoint another justice. Here's a breakdown of the top three candidates for the spot, should it open up. (@365gay)
STANFORD:
Is Stanford for real the most stressful U.S. university? GOOD isn't so sure. We should probs ask Intern Zahra, she seems to enjoy it. Also, Stanford has maybe the most beautiful campus that has ever existed. I'm just throwing that out there. (@good)
IOWA:
It's been a year since Iowa legalized gay marriage. How are things going? Well there has been no serious move to overturn the ruling. But that could change this fall after elections.
November's legislative elections will provide an unofficial test for the court's ruling. Moves to support or block gay marriage are contingent upon one party having significant weight in both houses of the Iowa Legislature.
"As it stands today, we have a fair-minded majority in both the Iowa House and the Iowa Senate,wp_postssaid Brad Clark, a campaign manager with gay-rights group One Iowa. "A significant number of those seats are up in November … We have our work cut out for us to protect this majority."
LAMBDA:
Lambda Legal is looking for people who have experienced discrimination in health care because of HIV/AIDS. Looks like these stories would mostly be for educational purposes. Go share your story if you have one! (@lambdalegal)
DADT:
By now, you probs know a lot about the sometimes contradictory enforcement of Don't Ask Don't Tell. Here's yet another story about how the military picks and chooses it's battles w/r/t this policy. Air Force Lt. Robin Chaurasiya has decided to officially come out to her superiors because she's tired of hiding who she is. But the Air Force has decided not to discharge her, which they can do because of this one rule that makes exceptions in DADT enforcement for service members who come out as a way to be discharged. As the Chicago Tribune blogger points out:
And while Chaurasiya's case is not a raging injustice — she did get a ROTC scholarship and she is being allowed to serve openly as a lesbian— it does illustrate the absurd and arbitrary nature of the military's policy toward gay people.
The law says, "the presence in the armed forces of persons who demonstrate a propensity or intent to engage in homosexual acts . . . create(s) an unacceptable risk to the high standards of morale, good order and discipline, and unit cohesion that are the essence of military capability."
Though sometimes, apparently, it doesn't.
The exceptions prove the rule is ridiculous.