Some music news stories such as Gagapalooza and the Rihanna/Ke$ha/Minaj tour have already been covered in the A&E daily fix, be sure to check it out if you haven't already!
ERYKAH BADU GETS NAKED, GETS FINED: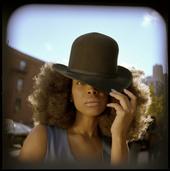 Last week Erykah Badu took a nude stroll through Dallas' Dealey Plaza and copped a $500 fine for indecency. This was during the filming of her new and somewhat controversial video "Window Seat," which features the artist stripping down and then falling in the same place as JFK. Rolling Stone has the entire story and video. Check the daily fix to see what happened when Erykah appeared on The Wanda Sykes Show to defend her video.
A SHORT HISTORY OF NUDE VIDEOS:
Erykah Badu's "Window Seat" music video inspired Rolling Stone to put together a short history of nude music videos. It's worth checking out if you want to look back on some of the more memorable clips from Alanis, MJ, Madonna, Britney, Blink 182 & more.
KAKI KING'S SIGNATURE MODEL:
For the street price of $2799, we can all take one step closer to playing like Kaki King or at least looking a little like her, sorta, maybe if you squint. Ovation/Adamas have just released the 1581-KK Kaki King Signature Model guitar, a replica of the one she plays on stage. Looks hot, sounds hot, check out the specs and action clips. Also don't forget Kaki's new album Junior is released in the USA next week, we'll geek out about it then.
SHE & HIM DO LETTERMAN:
In case you missed it, last week She & Him performed "In The Sun" on The Late Show with David Letterman. I find everything Zooey Deschanel does totally endearing, even that 'deer in headlights' stage look. Watch the performance here.
DETAILS ON KANYE'S NEW ALBUM:
Spin reports that Kanye's recruited Q-Tip, RZA, Pete Rock and frenemy Drake for his upcoming album, tentatively and modestly titled, Good Ass Job.
HUNTER VALENTINE'S NEW VIDEO:
Female rock trio Hunter Valentine have released the music video for their current single titled "The Stalker," which's coincidentally what you may feel inclined to become after you watch it. Let's do that now, yes?
+
"ALLIGATORwp_postsVIDEO REMIXED:
In the excitement of Dinah Shore last week, we forgot to mention that the music video for the Passion Pit remix of Tegan & Sara's "Alligator" premiered on Spinner last Friday and features even more of that adorable dancing. And in case you missed it, their next installment of Reflections is now online as well.
ADVENTURES IN COVERLAND:
Badass female trio (and Autostraddle interviewees), Girl In A Coma, are doing some interesting things at the moment. Their current project, Alice In Coverland, consists of 3x EPs of cover songs, the first of which is available April 13 and previewing here. Download all three EPs and you also get a game where you race your friends to a Girl In A Coma show.
MADONNA TOPS THE NOUGHTIES:
The People's Artist Chart has just been released, naming the most played artists in the UK throughout the last decade. Madonna came in at #1, followed by The Beatles and Robbie Williams. Was anyone else surprised that the Sugarbabes beat Elton John? Check out the full list here.
STREAM SLASH'S RECORD ONLINE: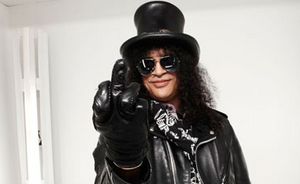 If you're a Guns 'N Roses tragic like me or just an appreciator of good riffage, head on over to AOL and stream Slash's entire album online. The self-titled album is due for a May 10 release, and will feature collaborations from Chris Cornell (Soundgarden), Andrew Stockdale (Wolfmother), Ozzy, Fergie, Iggy Pop, Kid Rock and Dave Grohl.
THE BODEGA GIRLS REARRANGE AN HORSE'S BED:
Last month we told you that Australian duo & Audiostraddle favourite, An Horse, released their remix EP, Beds Rearranged. Well, in celebration of the band's favourite holiday (April Fool's), they want us to give you one of the tracks for free. Check out the Bodega Girls' remix of "Listen" here. If you like what you hear, you can buy that bad boy from iTunes.
RECORD STORE DAY:
April 17 is Record Store Day – the annual event where independent records across the world come together with artists to celebrate music and also remind the kids that while digital music is convenient, it's definitely not as sexy as the real record. Visit the website to find out what is happening in cities across the globe and get behind your local record store!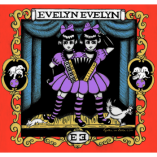 EVELYN EVELYN IS OUT, SO IS AFP
Is everyone over Amanda Fucking Palmer? I don't know. So, you may or may not care that her newest project, Evelyn Evelyn, is out on the shelves now and is getting fair reviews.
In related news, AFP's finally free from her Roadrunner Records' contract after her lengthy and public protest which included the hilarious ode, "Please Drop Me". To celebrate, AFP has written an open letter to the label and given away a recently recorded track, "The Truth", which is about blowjobs or something and downloadable for free.
KELIS GOES ACAPELLA
It's nice to see that artists are once again pushing themselves to deliver interesting music videos. Did Gaga do that? Maybe. Either way, R&B star and recent Dinah Shore performer Kelis has a new video for her chart-topping David Gueretta-produced single "Acapella" that'll make you watch twice. Particularly if you're a fan of body paint and Avatar.