What the fuck have I been doing for the past year and a half?
The answer is either 'nothing' or 'everything,' depending on who you are and how you look at it. The truth is probably somewhere in between, because honestly, it's complicated. If you asked me how I'm doing right now, I'd say I'm a little low. These days not everyone finishes college in four years; taking time off isn't so uncommon. And I guess you could say I'm taking some time off. Perhaps even that I'm 'in between schools.'
But what have I been doing with my time off? I haven't been backpacking through Europe (who has the money?), nor have I been working on a South American organic farm (who has the time?). I haven't been gaining some vague worldly experience through travel or gleaned any wisdom from a voluntary relinquishing of all my worldly possessions. But I have learned to make it on my own. Sometimes that feels like nothing because making my life work by any means necessary has always been the obvious choice. Sometimes that feels like nothing because goddammit-I-am-so-hungover-where-are-my-keys-I-lost-my-phone-I-can't-believe-I'm-going-to-be-late-on-rent-again. But, in the vaguest terms possible: sometimes it feels like something.
A year and a half ago, I tore down my life. I've been spending the time since trying to build it back up, redoing the layout, securing the structure. So I haven't been in school, no, not quite, but I've been learning. And I've been growing. A little over a year ago I was sleeping on piles of blankets on living room floors, making money in ways that I can't probably ever use on a resume, and getting caught stealing bottles of wine from Whole Foods (seriously, don't get caught shoplifting, it's illegal AND embarrassing). But now I've got my own rented house. I have a bedroom. And a bed! I have a job that makes me feel crazy if I'm there too much or too late, but it pays the bills, and I'm not that bad at it. I've got a girlfriend who treats me real nice, I have good friends who keep life moving, and sometimes (just sometimes) I even cook myself dinner. I hesitate to say this should Lesbian Zeus overhear me and strike me down for hubris, but I think I'm becoming a Real Person.
I used to have this feeling of infinite possibility. It used to run through my head and through my veins and across the synapses between my nerves all day. It felt as though my head were filled with bright lights and bright futures, like my body was manufactured specifically to help me survive late nights, early mornings, vicious hangovers, and staying up for days. Rebound, recover, repeat. I will always rebound, I thought. I will always be back for more.
"It's not that I felt invincible; it's more that I felt safe. I felt protected, from my decisions, from my mistakes. I took advantage of my youth, of the feeling that there would always be more time."
It's not that I felt invincible; it's more that I felt safe. I felt protected, from my decisions, from my mistakes. I took advantage of my youth, of the feeling that there would always be more time. I held on to the absolute, undying belief in second chances, and the assumption that, if I waited long enough, things could (and would) fix themselves. I believed that growing up was a waiting game. All I had to do was sit on the earth as it turned, and slowly but surely, I'd become an adult — whatever the fuck that meant.
And I soon learned that sometimes meant hitting the wall.
And so began the existential crisis that apparently is common to almost everyone and anyone going through their early 20s. And after being here for a terrible/awesome/horrifying/exhilarating year and a half, I must say: damn, I wish someone had warned me about this. They taught me a lot about growing up while I was in school. They told me that I would start getting my period, grow breasts, and maybe even dabble in premarital sex, and so far they've been right. I was prepared for the idea that change is scary, but I was never prepared for the sheer horror of the reality that everything can change at once.
I was 19 when I left my parents' house without warning and boarded a plane from New York to Texas. I was that crying girl at the airport. I was that crying girl on the plane. I cried a little in Texas, but I also got drunk a lot, so I forgot about things, except on some nights when my head would play out fever dreams of my prodigal return.
I never looked back. I never really had a choice. I somehow didn't realize it at the time, but the moment I threw a suitcase with all my things into the back of my friend's car as she looked up directions to the airport, I also threw into motion a series of a events that I'll never be able to reverse, even if I wanted to. Not that it's a matter of whether I regret my decisions or not. These things that happened, they're done, even if the consequences spin madly and persistently on.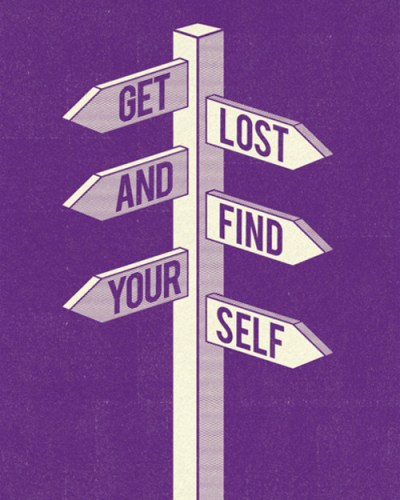 I've spent two summers growing up in DC. Two summers binging on sweet, idyllic possibility like there would always be more. But it's my third summer now, and rations are running low. Maybe it's because I spent so much time thinking of where I could be, and now I'm just…here. I dreamed out the possibilities of being free from my obligations to my parents' expectations. I felt the possibilities of time thinking about being free from my obligations to my school. I had somehow neglected the fact that, after using my savings to pay off my last semester in college, I had literally zero dollars to my name. I had to get a job. I had to get jobs. I cashiered at a dingy pizzeria that was maybe a drug front but also was maybe just a pizzeria. I delivered salads on bike. I've been waiting tables full-time downtown for 8 months now. And that's fine. While this freedom isn't quite as sweet and lush (nor is it as free as I imagined), I don't mind paying for my independence. For, me it's still worth it. No amount of money given to me will change the fact that my parents' support was conditional and that my school's policies were hypocritical. I have gotten on my feet and will remain there, even if that requires crying in public places like the Metro sometimes.
The one thing that I understand for sure right now is that there's nothing glamorous about being broke and confused. Romantic? Maybe. Glamorous or ideal, not as much.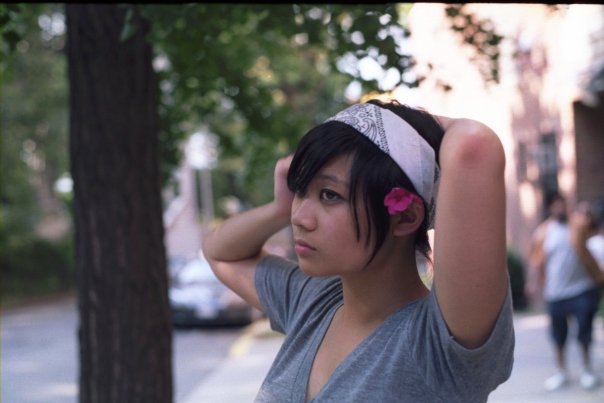 But I know there's time. Not time like there used to be. Not time that stretched out before me in a series of hypothetical ideals, not time that would heal all things, not even spare time, really. I know there's time in the sense that time goes on. It has to. I have to go on with it, and I have to stay on my feet or else I'll get dragged.
To bring you up to speed with what's going on right now: about a week ago I found out that I was rejected from my transfer school, news that has thrust me lost and blind into the next year of my life. I have to re-do the plans for what my life is going to look like for at least the next six months to a year. I have no idea what I'm doing. All I know is that I'm 21, making decisions to make up for decisions I made when I was 19, when I was super-confused because I was expected to know what I wanted from my life when I was 18, but right now what I'm really worried about is whether or not the city is going to shut off my water because our bill is 3 months late.
There was a point where I stopped believing in second chances. And maybe I was right. There are places you can go to over and over again, but there are times you can't revisit. There are truths you can't undiscover, and there are mistakes you can't unmake. And maybe that sounds dramatic, because that's because everything feels really fucking dramatic. I'm 21, an age where my ego is meeting reality, where the actions I'm taking have a real, solid impact on my present and my future. I'm watching my friends go crazy. We're beginning to make decisions that are consequential, and because of that, we also constantly feel like the world is ending. We're young in a culture of instant nostalgia, getting caught up reminiscing about the recent past, when the future is in our control now more than ever.
But in the horror of all this I have found some solace: the fact that things will change. Things won't stay like this forever. In fact, they probably won't even stay like this for long. It's the inertia of youth, a persistent restlessness motivated by the passing of time. I'm pretty sure it causes the rotation of the earth. I'm no longer waiting for things to happen. I am in the pursuit of satisfaction, I always have been, it's just that now I'm specifically in the business of Making Things Happen for Myself. It's where I've forced myself to be. And while it's true that things do feel hard now and then, goddammit, I'm making it.
---
Special Note: Autostraddle's "First Person" personal essays do not necessarily reflect the ideals of Autostraddle or its editors, nor do any First Person writers intend to speak on behalf of anyone other than themselves. First Person writers are simply speaking honestly from their own hearts.