Learning to feed yourself can be one of the most terrifying things. Am I about to give myself food poisoning? If I eat this too often will I end up with scurvy? How can I get the most nutritional bang for my buck? Why does this still taste like ass?
With Ode to My Pantry, learn to navigate a grocery store without having a meltdown in aisle three. Give a man a fish and feed him for a day, teach a queer to cook and stave off malnutrition for another semester.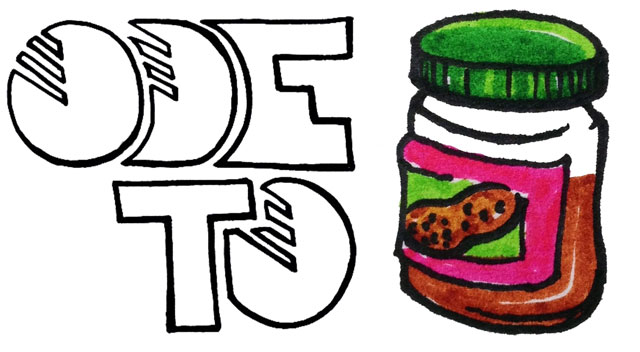 There are three days left for you to get your Halloween costume together and your pumpkin carved! This also means you only have three days to choose which "leftover" candy you wanna eat when only two sets of kids knock at your door. (It's so peculiar that you don't get Trick-or-Treaters when you live in an apartment…) Do you stock your candy bowl with Snickers or Mars? Crunch or Crunchie? Caramels wrapped in cellophane or that godforsaken paper that you'll inevitably end up ingesting? Or do you reach for the chocolate crown instead?
I have an ongoing love of Reese's Peanut Butter Cups that's borderline detrimental. My former roomies have refused to stock our pantries, knowing that I'll decimate the stocks leaving a trail of orange wrappers and regret behind. (To be honest, there's not a lot of regret when it comes to peanut butter cups). Even though my one friend yells to the high heavens that Reese's Peanut Butter Cups are the grossest candy ever invented, we all know he's wrong. Approximately 407 million cups of wrong. Even though that orange wrapper has been the head honcho since 1928, next January Butterfinger will try their hand at stealing the chocolate and peanut butter crown.
When it comes to chocolate, there's no better pairing than peanut butter. Sure, mint, fruit and other nuts have their day, but peanut butter is top in my books. When peanuts are roasted, the vegetal, grassy green notes are swapped for complex, nutty, toasted compounds. One such compound (pyrazine), manages to echo chocolate's own roasty notes, making them each taste a bit more like themselves. Much like salted caramels and chocolate dipped-pretzels, the pairing satisfies both your sweet and salt cravings without requiring two trips to the pantry!
Given that there are so many variables when it comes to chocolate and peanut butter, what makes for the best bite? Crunchy or smooth? Natural or sweetened? Dark, milk or white chocolate? Serious Eats chimed in a few years ago and found balance tastes best. Unsweetened peanut butter lends milk chocolate a grown up feel, whereas the darker shades of cocoa require a sweeter butter.
If you're aching to get your fix but want to hold off on buying the goods until the Halloween candy discounts roll out, there are a few other ways to get your fix. You can create a convincing knock off that's borderline giftable!
Melt your chocolate of choice with a bit of shortening to up the shine and smoothness without adding any additional moisture. Just spread a bit of the melted chocolate up the liner walls and allow the rest to pool in the bottom and give it a few minutes to set up. You can choose to veganize the whole shebang by reaching for dark chocolate instead.
The key to a believable Peanut Butter Cup lies more in the peanut butter than the chocolate itself. Most confectionary con artists recommend going for the natural stuff since it's a bit drier to begin with. You can make it as bit easier on yourself by taking a scoop of the separated stuff and leaving the oil for another day. Get that desired peanut butter texture by mixing it with icing sugar. Place a spoonful into each liner before topping with more your melted chocolate!
If all of that seems like too much work, take the cupless approach and reach for a spoon instead. Dip it in peanut butter. (Smooth or crunchy, you crazy rapscallion!). Dip it in Nutella. Dip it in your mouth. Or add sprinkles if you're fancy like that.