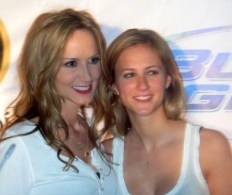 As we approach the one year anniversary of Cinco de Gayo, aka People Mag's Big Name Celebrity Coming Out Day 2010, our very own Miss Chely Wright has announced the engagement to her girlfriend, Lauren Blitzer, of um… a year? Mazel Tov! According to People — and who doesn't love a well-timed engagement press release to coincide with the premiere of their coming out documentary – Chely and Lauren met through GLSEN, where Chely is the national spokesperson and Lauren acted as the Manager of Special Events for 3.5 years.
So, who is Lauren Blitzer? While she's probably best known as the co-author of the (honestly kinda shitty) book Same Sex and the City, "a relationship book for lesbians that tells it like it is," fans of the Lesbian Internet might recall her as a co-host on the very first AfterEllen lesbian vlog, She Said What. We all need to take a minute and watch this 2007 episode starring Lauren, AE founder Sarah Warn, JULIE GOLDMAN, and Jane Lynch. And while we're at it, please take a moment of silence for We're Getting Nowhere.
.
The Blitzer-Wright nuptials will take place at Lauren's aunt's estate in Connecticut on August 20. Chely also tells E-Online that they plan on having kids, "The benefit of being out is I get to have everything that everyone else has. I do want a family and I do want traditional things. I just had no idea it would happen so quickly. I feel like it was a blessing from God."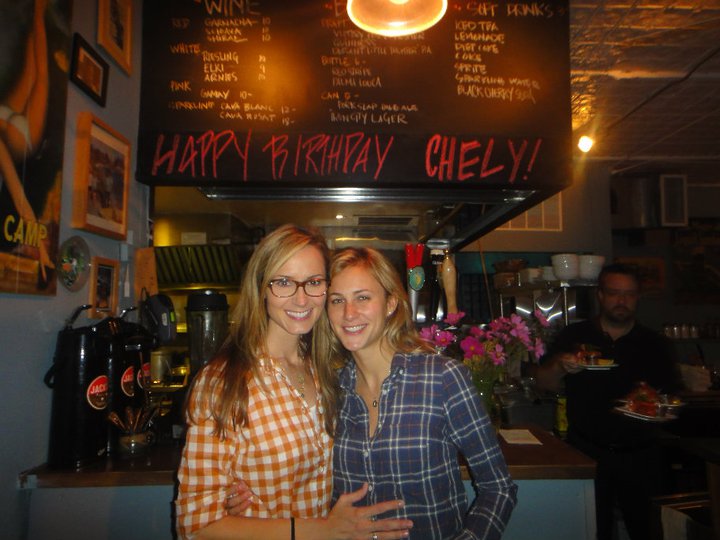 This has been quite an eventful year for Chely, having appeared on every talk show known to man promoting her coming out autobiography, Like Me, breaking years of silence after hiding her 11-year secret relationship with her previous partner. She recently rode a second wave of press in January after her Autostraddle interview made headlines on CNN, The Huffington Post and Rolling Stone when she spoke to us about her lost record sales and the death threats she received post-coming out. Meanwhile, Wish Me Away, the documentary chronicling her coming out extravaganza will premiere at the Nashville Film Festival later this month.