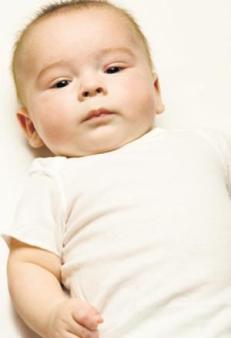 So if you read HuffPo or the Bilerico Project, you may have read about the report that Dr. Maria New has been giving dexamethasone, an experimental medication, to women who are concerned that their (female) children might have congenital adrenal hyperplasia, an adrenal condition that allegedly occasionally results in intersexuality and is vaguely correlated with "tomboyishness and lesbianism." [Sidenote: intersexuality and sexual orientation are like apples and oranges, biologically speaking, so this is already obnoxious.]
Although Dr. New is apparently a licensed pediatric endocrinologist, she seems unconcerned that dexamethasone ("dex") isn't approved for pregnant women or that it's been linked to birth defects in animals. (@hastingscenter)
I'm just going to say it: this is utterly and inarguably horrifying. Even if we weren't looking at this from a queer standpoint, even if we were just average anonymous human beings who cared about the well-being of other human beings, the fact that a medical professional could ever endanger children to further a political agenda and/or out of a misguided and highly politicized medical stance, and the fact that a mother would ever allow this to happen, we would be outraged. Even if we were, say, aliens from outer space who were observing the human race through long-range telescopic technology for research purposes, we would be appalled at how people are willing to put their own offspring in harm's way because they are so afraid that they will someday buy a subscription to Suicide Girls.
And because we are in fact looking at this from a gay perspective, because we have been thinking about this for years or even decades because it's, you know, our LIVES, we can go farther than that: we can say that this is finally the last straw, this is the terrible proof of how deadly the disease of homophobia actually is.
As Alex Blaze of the Bilerico Project says:
There's a lot to be said in a debate about whether it's ethical to try to medically prevent a child from growing up queer or gender-nonconforming or just interested in something other than child-bearing. But when the goal is to eliminate part of human diversity in order to make some people feel more comfortable, there doesn't seem to be much need for discussion: this is a simple crime against humanity.
(@huffpo)
Crazy right-wing haters like to talk a lot about objectivity: "It's just a fact that kids are healthier with a mom and a dad." "Gay men are just full of diseases, end of story." "The truth is that gay marriage will inevitably lead to terrorist attacks on the White House, and there's just no arguing with that."
But really, when you're knowingly treating yourself and your own child with something that's proven to cause birth defects and that DOESN'T EVEN CURE THE DISEASE IN QUESTION just because there's a chance they MIGHT have a disorder that is SOMETIMES correlated with, um, "tomboyishness," have you not objectively reached the point of completely irrational hatred and fear? Like, what else would you have to do? Literally pitch your kid into traffic because you read on the blog of someone camped out in their basement with seven automatic weapons that it will protect you from the Lavender Menace?
The Prop 8 trial, of course, with its crucial issue of whether the moral objection of California voters to same-sex unions can be defended as rational, is the most obvious site of this controversy, but stories like this crazy Dr. new one push us to ask: for how long do we put up with this? How many bigoted, fantasy-world decisions by doctors, lawyers and politicians do you justify before someone decides that enough is enough?
On the one hand, I feel like this is devolving into crazy talk, but on the other hand I feel like that's a little bit okay, because this is legitimately crazy. Maybe we all more or less know this but go through our day without thinking about it because it's too much to deal with. But once in a while something makes us snap inside and tear our hair out over the sheer absurdity of it, and maybe this is one of those things. Maybe.
Maybe Ani said it best, and we'll leave the last word to her. A lot of us are going through Ani phases right now, you know?
If you're not angry
you're just stupid
or you don't care
how else can you react
when you know
something's so unfair