On Friday afternoon something special happened: Gov. Schwarzenegger's administration filed a brief arguing that no stay should be imposed on Judge Walker's decision overturning Prop 8 and that gay and lesbian Californians should be permitted to start getting married immediately. Immediately! In droves! Imagine it, lines around the corner, not a tiara left at Claire's! Get your rice-throwin' arms warmed up, because it's about to get NUPTUAL, right?
This action inspired Joe.My.God to say "WOW. The governator has totally done the unexpected!" However, it's worth noting that throughout his time in office Governor Schwarzenegger has always opposed Proposition 8, going so far as to refuse to defend it in court in the very trial that led to its recent dismantling. But it's still a Republican Governor expressing a viewpoint contrary to the views of his own party. (Unlike some elected officials who can't even seem to do anything despite Democratic affiliations.) (HAPPY BELATED BIRTHDAY.)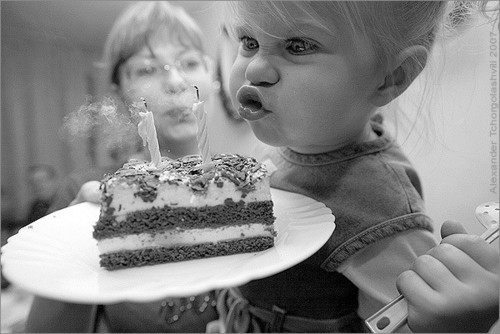 So what does this mean? As wounded idealists, we're reluctant to count our chickens regardless of hatching status, but is it possible that actual change is happening, even beyond the courts? Since the ruling, all kinds of people are having all kinds of feelings so, let's process:
Both American and international GLBT communities and allies responded to G.H.W. Bush-appointed California District Court Judge Vaughn Walker's ruling by saying "RIGHT ON" and high-fiving each other. But some people hate love/joy/justice, and these people have been granted a stay. They were given until Friday to file arguments for or against the stay, and it's possible Judge Walker will extend that stay for even longer. Or, he might decide to let the 9th Circuit Court of Appeals order (or not order) a stay, at the behest of the Mean People Who Lost and Will Lose in the Long Run Anyway. But why wait, right? Girlfriends have to make it to the church on time!
Making California Governor/actor/fitness enthusiast Arnold Schwarzenegger's similar sense of urgency even more interesting, Republican gubernatorial candidate Meg Whitman — an early favorite for Arnold's upcoming job replacement — issued a statement following Wednesday's verdict saying that she believes that marriage should be between a man and a woman (psst – even with gay marriage, it still can be! I know right?). Basically Meg Whitman is against gay people, which is much like being against "money" or "Tuesday."
Whitman is certainly no Fred Phelps — she's expressed support for civil unions throughout her campaign. But at this point, is that enough to count as "not being against gay people"? If Gov. Schwarzenegger can say "let the gays get married now," then certainly we can raise the bar a little. It's not a big deal to let disenfranchised citizens on the bus if they've still gotta sit in the back (although the back is the best place to sit if you want to make out on the Greyhound FYI).
Whether or not the Prop 8 ruling and Whitman's stance on it will have any impact on her campaign is hard to say, but she's certainly not making any gay friends (which, in California, is like really easy to do), and it's possible that she could even alienate Republicans who are tired of being assholes.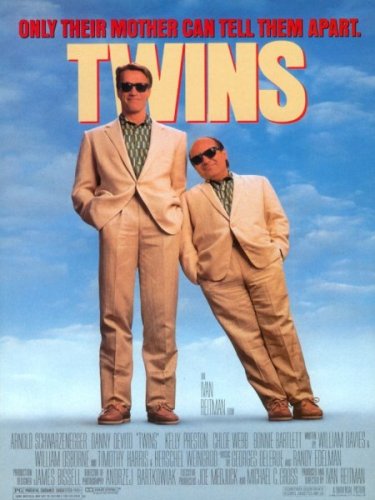 Representing Incendiary Language Bolstering the Fundamentally Irrational, Whitman's fans at Focus on the Family are also freaking out about this ruling because now children will learn in school that gay couples are normal! In an email to supporters following Walker's ruling, Focus on the Family stated that "[t]he Prop 8 verdict . . . is exactly why Christians need to be actively involved in elections at every opportunity" and urged their flock to make their voices heard in the November elections, lest millions of defenseless children everywhere be "deprived of the best chance to have both a mom and a dad"!
Meanwhile, every gay person's bestbestfriend Fox News conducted a poll asking viewers what they thought about the Prop 8 ruling, and get this: 71% of respondents said that they agree with Walker's decision. The Huffington Post asks, "Is it possible that even the center-right tilting viewing audience of Fox news programs is also open to significant upgrades of gay civil rights?" Well? Is it? The HuffPo seems unaware of the gay media's mobilization around the Fox poll, but even if the poll was swayed by large numbers of flamey gays momentarily discarding their fruity drinks to vote, does that matter to Fox's partially blind wingnut viewers? Maybe they'll just see the poll results and be like "oh all my friends like gay people now, so i should too."
And isn't that what real change is about? [Tricking the viewers of Fox News's website? YEAH!] Someone should maybe email someone in the Oval Office and fill them in on what's happening here. They might want to get in on this.
What do you think? Does Schwarzenegger's statement mean that things might actually be getting better for gay people in this country? Or does nobody care and he should worry about finding Sarah Connors or something? Leave your best Kindergarten Cop puns (and thoughtful feedback) in the comments!