Greetings. This is Brittani's Video Party, where I bring some of the "best" videos from all over my internet together so we can clap, cry or deconstruct. Have you ever gotten to a video and it already has 33 million views and you wonder where the heck have you been? Well I'm here to help you so that you see it when it only has 32 million views. Aim low, world. Aim low.
Header by Rory Midhani
---
This week in epic coming out stories, a high school senior came out to his class of over 300 students after accepting his award for "Class Actor." His proud dad uploaded the clip to Youtube with a statement about the progress that's been made thus far and how there is a lot more work to do. The New Jersey teen received a standing ovation.
11-year-old Sadie Croft loved Obama's speech but like a lot of other members of the LGBT community, she wondered where was the love for the T? She responded with an essay about building a better world for trans* people. The essay begins, "The world would be a better place if everyone had the right to be themselves, including people who have a creative gender identity and expression." Noah Michelson, HuffPost Gay Voices Editor, discusses the letter during HuffPost Live.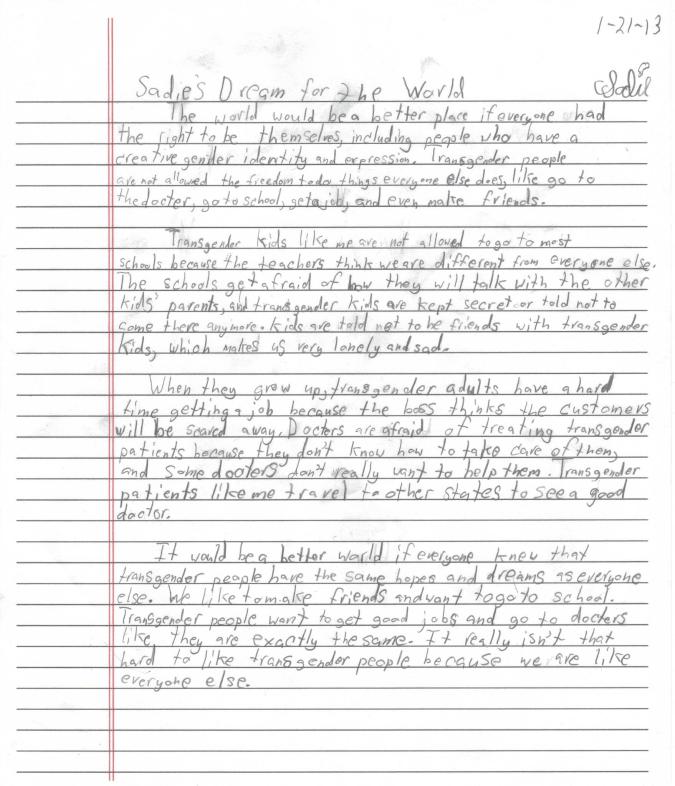 The "Get Hip" PSA unfortunately prevents itself from being hip by using that phrase but still manages to take teenage males to task for using the word "gay" diminutively. By pointing out how the term simultaneously oppresses communities of color, the PSA uncovers the intersectionality that's often not considered by those that utter the phrases from the video. The Southern Jamaica Plain Health Center is responsible for this short that realistically depicts the way the word is often used amongst teenagers and young adults and how that plays into the psychological warfare that contributes to men of color being less likely to access physical and mental health care amongst other things.
Let's wrap things up with this scene of an adult couple voiced by two kids asked to act out a proposal. Hopefully the little boy remembers these lessons. The most important being it's hard to say no to someone who makes great soup.
---
If you have a video you think everyone should see, tweet it to @bishilarious for consideration. And of course feel free to post your favorite videos from the week below.