After spending the last week or so slipping us little treats like pre-release streams and heartthrob video interviews, Tegan and Sara have announced that they're ready to let the world listen to their entire forthcoming album, Heartthrob. The whole thing. Right now. So stop trawling tumblr for leaks and head to one of the following websites to find the stream:
USA (and other countries not listed below)
Rollingstone.com
Canada
Rollingstone.com
Muchmusic.com
MTV.ca
Exclaim.ca
music.cbc.ca
United Kingdom
Popjustice.com
France
next.liberation.fr
Australia (from 9am AEST)
themusic.com.au
As you've probably already assumed, Heartthrob sounds quite different to Tegan and Sara's past albums. That's all I'm gonna say about it because on Official Release Day, Hansen and I will be breaking the album down track-by-track, to a level of detail that would perhaps be considered downright excruciating if we were discussing any other band/artist. We hope you'll join us for that. For now, tell us your first impressions in the comments section!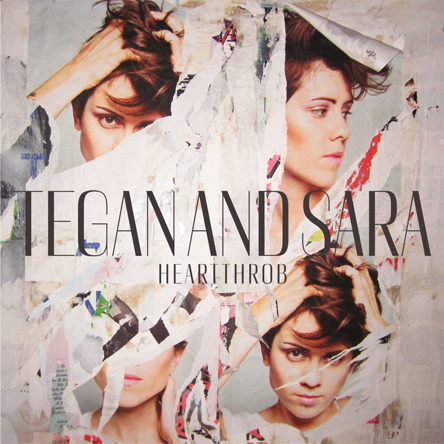 Heartthrob is released on Jan 29 in the US, 8 Feb in Australia and 11 Feb in Europe. US and Australian tours will take place during the US Spring.