I was thrilled to receive this month's Ask Your Friendly Neighborhood Lesbrarian request in the A+ inbox, as it's a topic that isn't explored nearly enough in books about women: professional jealousy. Here's the question:
Hi! Question for Casey: I'm experiencing a debilitating bout of professional jealousy for another (deserving) woman, and I'm having a hard time with it. I wonder if there are any books that focus on this regrettable phenomenon? Every update from her is her receiving another award/opportunity/fellowship that I want SO BADLY and know I am deserving of. Any recs of honest depictions of this dynamic would be so, so helpful!
I'll admit this was a tricky theme to research. I think there just isn't enough fiction out there tackling this issue, so if you're looking for a subject matter for your next novel, might I suggest women and professional envy?? That said, there are certainly some incredible books by and about women dealing with this, as you'll see from what I've gathered below. I made an effort to find books featuring queer women and/or by queer women, but couldn't find enough to fill the column. You'll see I've noted in the descriptions which books have queer content if you want combined themes of women, queerness, and professional jealousy. Onto the books!
This thought-provoking novel focuses on Neela and Rukmini, two South Asian Canadian women musicians. They form a friendship when Rukmini, an emerging artist, covers one of the more established artist Neela's songs. But as Rukmini's fame rises and Neela's career continues to stagnate, professional jealousy comes between them, leading to the eventual implosion of their relationship via social media. Not only does The Subtweet take an intimate, nuanced look at professional jealousy, it also investigates brown female friendship, the pleasure and price of making art, social media and call-out culture, the way systemic racism and sexism pits women of color against each other, and more. It's also very much a love letter to women (mostly of colour) artists. Read Drew's full review of the book, which focuses on its trans femme gaze.
This buzzy summer 2021 book has been described as a combination of The Devil Wears Prada and Get Out. Nella is a 26-year-old publishing assistant at Wagner Books, where she is the only Black employee. Then: Hazel is hired. At first, Nella is thrilled to be working with another Black woman. But increasingly sinister office drama soon begins. Hazel is more outgoing, more accomplished, and better at playing the office politics games. Nella is left in the dust, seething with jealousy. Then the notes start to appear on Nella's desk. They say things like "Leave Wagner NOW.wp_postsHarris expertly creates a delicate balance of tension. Is Hazel just an extremely charming, assertive person who is better at getting what she wants in the workplace? Or is Nella being deliberated pushed aside by her, or someone else, who thinks there's only room for one Black girl at the office?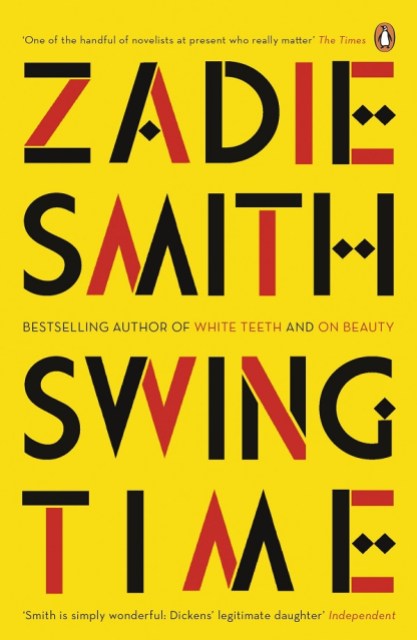 Smith's 2016 novel traces the complicated friendship between two Black women who both dream of being famous tap dancers. Only one of them, Tracey, has the talent to actually realize the dream. While Tracey becomes a kind of prodigy who wins many awards, the unnamed narrator is left behind, hampered by her flat feet. The women, who are both biracial with one Black and one white parent, meet as girls in 1980s London. They form a fast friendship as the only two Black girls in their dance class and in their mostly white neighborhood. Their complicated relationship continues into their twenties, but it is there that it ends, the nameless narrator moving out of the orbit of her friend who has always overshadowed her. Despite their separation, their lives and careers continue to intersect as each woman grows older and finds varying levels of success in relation to the other.
The titular group of six people in Wolitzer's novel first meet as teenagers at an arts summer camp in 1974. The novel tracks them through the decades of their lives, as they try to follow through on the creative potential and talent that were so praised in them as adolescents. Some members of the group give up their artistic dreams and pursue more practical careers. Others are shockingly successful, both critically and financially. Although their complicated group friendship endures, the widening gaps between how different each of their lives have turned out become impossible to ignore. Envy, class, money, power, and the meanings of talent and creativity are all explored as the characters come in and out of each other's' lives. If The Interestings sounds up your alley, it's worth also checking out one of Wolitzer's other novels, The Female Persuasion, which investigates some of the same themes.
Black satiric comedy about a toxic workplace, in/fertility, and friendship, anyone? Jen is a white woman in her early thirties who has abandoned her dream of a painting career and taken a job at a feminist non-profit. Led by a celebrity philanthropist, the organization supposedly empowers women, but no one who works there seems to have time to follow this mission amidst backstabbing their colleagues, sucking up to the famous CEO, and making up clever acronyms for programs that don't exist. Jen's helplessness — and complicity — within the passive-aggressive toxicity is brought into sharp relief when she bitterly compares her career to those of her two best friends. One friend is a wealthy attorney, the other a passionate artist. On top of her increasingly terrible work environment, Jen is struggling with infertility. Her increasing anxiety about having a baby bleeds into both her job and her marriage.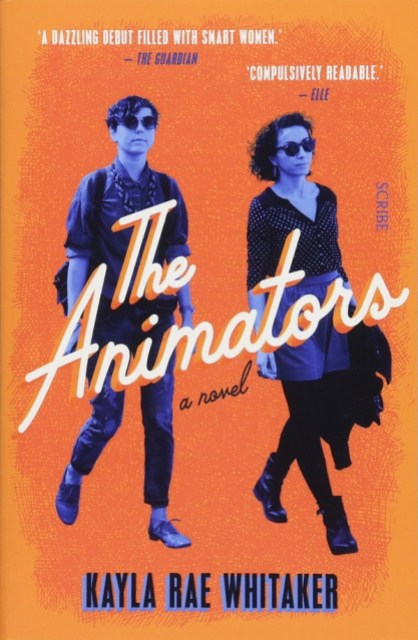 The two women team of Mel and Sharon are determined to carve their way through the male-dominated field of animation. They are artistic partners and best friends, whose contrasting personalities compliment the other: Sharon is quiet, but ambitious; Mel is extroverted and brash. After meeting in college and bonding over their working class roots and talent for animation, they spend their twenties working on their masterpiece feature film. The film takes Mel's difficult and tumultuous childhood and turns it into a provocative piece of art that has its creators on the cusp of making it big. But just as they are on the brink of success, cracks appear in their relationship. Sharon begins to wonder if it is only Mel, with her raucous personality, who is the true artist.
A YA book might not be where you'd expect to find themes of professional jealousy explored, but I assure you this fast-paced thriller delivers! After all, competitive high school athletes looking to succeed to make themselves a future outside their small town is as demanding a job as any. Two sisters only a year apart, Stella and Ellie are both vying for the top spot on their cross-country running team. Their lives and plans are upended when a new talented runner, Mila, moves to town. At first, Mila is just a threat. But Ellie and Stella gradually warm up to Mila, seeing her as a potential friend or even ally. But as regional competitions approach and college scouts arrive to suss out the girls' potential, all three are determined to put friendship, sisterhood, and other (possibly queer) connections aside. Then, Mila goes out for a training run and never returns. All the suspicion falls on Ellie and Stella. A great book for fans of Megan Abbott!

Until recently, Cass was a lauded queer feminist playwright on the precipice of making it big in New York City. Enter a humiliating public scandal. Reeling, Cass flees to L.A. to reinvent herself. There, she meets Caroline, a charismatic and talented filmmaker and her new next door neighbor. Caroline's house is frequented by a pack of teenage girls who are the subjects of her new semi-documentary film about the girls' after school fight club. As Cass becomes drawn into the world of Caroline and the teens, she becomes increasingly disturbed by Caroline's manipulation of the girls for the purposes of her movie. At the same time, she can't help but admire Caroline's dedication and devotion to her art, something Cass deeply identifies with. The intersections of creativity, rage, jealousy, ambition, and power all come to a head as Cass tries to reckon with her past to forge a path forward as an artist.
Have you read any fiction (or non-fiction) that tackles themes of women dealing with professional jealousy? Have you dealt with it yourself in real life? Please share in the comments!