Gladys and Betty do more cutesy bestie stuff together, like raise money for the Red Cross. They probably got assigned to do their Key Club project together or something, and they want to get enough volunteer hours for the class pizza party.
Over on the wrong side of the tracks, Lorna and Vera are about to check out the services available on Chestnut Street. Seems like a pretty rough place where men like to build fires in oil drums and then stand around them ominously. Maybe they are going to make a zippole in that fire, but probably not.
At the Jewel Box, Gladys is trying really super hard to be a good ally by making sure Betty knows this is a safe space for her to come out. Unfortunately, Betty is not budging on this hetero malarkey as her stubbornness is one of her more endearing traits.
In all seriousness, they are about to have one of the more tragic scenes I've seen on the show. Gladys asks Betty if her heart is really in it, and Betty snaps.
This is what girls do – they date boys. And they don't get arrested, and they keep their jobs, and they don't have the whole bloody world thinking they're deviant freaks.

Betty, I never –

No, you didn't. So don't go telling me where my goddamned heart is.
Betty grabs Ivan when he returns and tells him to take her home, where we all know what's about to happen. Scenes like this are why this show is important and really smacks me in the heart. Because we've all been in Betty's shoes before – we've all struggled to fit a role that pinched our sides or felt like an oversized mask, but we did it because we felt we had to in order to survive, or because society expected it of us, or because we thought any other way was shameful and wrong. And we forced ourselves to keep playing the role, even when it started to really hurt.
Back on the wrong side of the tracks, Lorna and Vera are talking to the home abortion instructor about options. Lorna is obviously not going to come out and talk about Marco, so she pretends that she's here for a young girl at the factory. Vera, being continually the wisest one on this goddamned show, is onto her shit. She tells her how it's a homebrewed tea that makes you feel unpleasant, but you have to do it because girl power.
At the boarding house, Betty has taken Ivan up to her room, where she is attempting to down as much alcohol in the shortest amount of time that she possibly can. Then she engages in the most awkward and forced attempt at sex I've ever seen, which is both hilarious and heart-breaking.
Luckily Ivan is a decent guy who tells her that he doesn't want to rush into things, especially if it's her first time and she's too drunk to remember. The wounded puppy face she makes continues to slay me. You know none of this is the way she wanted things to go, and you know exactly who she wishes was there right now.
The next morning, Gladys is nursing her hangover at the family mansion and trying to get her folks to let her throw a party for the Red Cross. She's got to be super sneaky so they don't see her rolling in the kegs this afternoon. They tell her they'll allow it on the condition that she doesn't attend as a factory worker, but as the Witham heir she is. Gladys acts sulky, but you know she's busting out the fur for this one.
Gladys invites the factory ladies to her shindig, and they are skeptical until she says there will be free champagne, confirming my suspicions that they all secretly went to my college. When they show up, they are blown away by how fancy it all is, and Vera tells off that other bitch secretary who wants them to come through the back door. I love Vera.
Betty is trying to flag down a cab so she can get to the hottest party of the semester. Out of nowhere, she hears a familiar voice singing and goes all wet noodle. Who could it possibly be? Obviously it's her dream girl and lady love, and obviously I jumped off my couch.
But the extreme thrill of seeing Kate is quickly overturned by the concern that she has been totes brainwashed by her creepy evangelical doomsday dad. Her dad spots Betty and calls her a demon, and Betty tells him she has a boyfriend now so he is totally wrong about her being gayer than gaysville. We know, honey. We've all had fake boyfriends to get our girlfriend's evil dad off our tail, we know how that goes.
Betty wants Kate to leave with her, but Kate tells her to go before her father hurts Betty, or worse, hurts Kate. That's the ticket that gets Betty to go and she takes our bleeding hearts with her. This is what I looked like during this scene: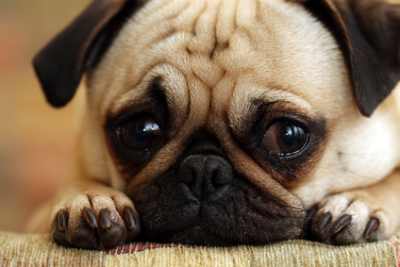 At the Witham Party House, Gladys shows up in a super nice dress even though all the other factory workers are dressed like, hm, factory workers. Gladys is like DON'T HATE ME and goes to hang out with her new crush Kai who totally got his older brother to buy beer for all of them. Then she realizes her parents have done the equivalent of hanging a blown-up version of her awkward Confirmation photoshoot on the living room wall.
Gladys realizes her dad is a skeezeball and is using the fundraiser as a way to start his new ad campaign and maybe get the Red Cross to buy his canned goods. Because that's what their fortune is based off of, remember. Canned goods. Anyway he's all like CAPITALISM WHATEVER and tells her to go give the speech or he'll cut her allowance. And she's saving up for the Lip Smackers gift set!
Back on the wrong side of the tracks, the homeopathic medicine liberal lady who is probably a lesbian, let's face it, is telling Lorna that she needs to drink this tea soon because she doesn't have a lot of time left before the baby starts moving around and kicking and stuff. Lorna asks if other ladies use this treatment often, and the woman basically tells her that she's not the only whore in Babylon.
Betty is late to the party and besides telling that bitch secretary to "shove it, powder puff" she runs up to Gladys and tells her that she's found Kate and they need to spring her outta jail something fierce. Gladys is hosting the party of the year and is playing the role of Lindsay Lohan in Mean Girls when she throws a rager instead of going to the art show, and Betty tells her she wants her pink shirt back and runs off to get Kate on her own. Oh, Betty.
Gladys' parents are making her give this speech, but Kai tells her that she needs to follow her heart and chase her dreams, etc. So instead of giving the speech her dad wrote, she talks about how amazing the factory girls are and then makes her dad pay three thousand dollars to the Red Cross. Kai gives her the approving smile and you know that's gonna happen at some point.
Looks like Kate and her dad found some of the fire drums on the wrong side of the tracks, because they're hanging out by one. Kate accuses her father of not letting her see her mother or siblings at the sanitorium. Dad's all like oh she's fine definitely not dead, definitely not thrown in a ditch somewhere. Betty runs up to save her like the white knight dyke she is, but Kate's like, I got this.
Kate confronts her father about the letter, about lying to her to keep her loyal to him, and it's the most awesome thing in the world. Kate someone who was formerly characterized by her innocence, her timid demeanor, is not giving her abuser the time of day. The next best thing would be for them to accidentally kill him, and oh, wouldn't you know?
Betty insists they do this properly because they owe him at least a decent ending, but Kate says nope, leave the bitch, and covers him with a tarp and walks away. Kate, this new badass side of you is way too awesome.
Meanwhile at Joyless Junction, Lorna comes home to drink the tea when BAM! The little fettucini starts kicking. She pushes the teabag onto the floor in a gesture we are meant to interpret as a signal that she is going to cook the fettucini to full term.
Gladys shows up at Betty's room to apologize for not helping her earlier, and promises they'll look for Kate ASAP. Betty nods to where Kate is standing behind the door, and they bond. There is a distinct air in this room of Something Lesbian Just Took Place. Gladys gives her gay best friend a look and it's adorable.
They all share a cigarette and listen to Billie Holiday and it's all way too much for me. Look at this look. Look at it.
What will happen on next week's episode? Will Betty and Kate do some processing? Will Gladys get grounded and banned from prom? How is Lorna's biscotti coming along? Until next time, gals.
Pages: 1 2 See entire article on one page