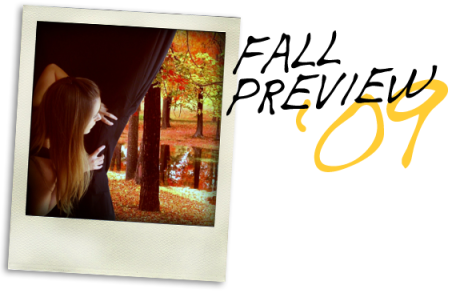 We're celebrating the local changing of the seasons at Autostraddle HQ this year with a giant Fall Preview Issue … our first special issue of hopefully many more! Even if it's not fall where you live, you can get in the spirit of change and renewal, with new columns, a look at entertainment & culture in the months ahead, upcoming events and … yes! A redesign!



Big Gay Fall TV Preview
by Carlytron with lively conversational input from Laneia, Riese and Robin & special guest Cheryl/"Slo"!
What's worth watching this season? Let's talk it out.
9.9/television
Glee Drinking Game & Live-Blog
by Riese, Carlytron, Alex & Intern Lily
Will the season's MOST HYPED SHOW OF ALL TIME live up to the hype? Regardless, we'll be drunk.
9.9/live-blog


Autostraddle's Terrible/Awesome Forecast Grid
by Alex Vega
Our excitement measured on the new terrible/awesome forecast grid.
9.10/infographic

Fall Fundraising!
by The Team
This shit don't write itself! Support independent media through every season!
9.11/fundraising

Fall Book Preview
by Riese
The best new releases from feminist road-trips to lesbian vampires to Tao Lin's new novella.
9.13/books

The National Equality March: Washington D.C.
by Katrina Casino
On October 11th we make our big gay point about our rights under the 14th amendment? Or just make a lot of noise? Regardless, Autostraddle will be wasted there.
9.14/feature

Fall Music Preview
by Crystal with Intern Emily
Earphones aren't any good unless you have something to listen to.
9.16/music

Now What? YourSpace!
by Laniea
Forget OurChart. Forget MySpace. You want to DIY the hell out of your unit/apartment/house/dorm, yeah? Welcome to your saving grace, from now 'til forevs.
?/regular/diy


Lily's College Lesbianage
by Intern Lily
Introducing a new column reporting right from the epicenter of college life, reported by a Lesbian Before, During, and After Graduation.
?/regular

WHO KNOWS WE COULD DO JUST ABOUT ANYTHING AT THIS POINT, IT'S ANARCHY!


THE REDESIGN OF THE CENTURY 9/20