The Autostraddle Merchandise store opened on September 15th, 2010, with the debut of our first-ever merch item: grey "AUTOSTRADDLE THIS" t-shirts. We printed 50. They sold out in 24 hours. Since then, we've sold over 1,200 "Autostraddle This" t-shirts, and a whole hell of a lot more.
In the beginning, all the merchandise shipping was handled by me or Co-founder Alex and our girlfriends. When the job grew too large for me to manage, it became editorial assistant Bren's job — she crammed stacks of boxes into her tiny apartment and has been manually spreadsheeting and shipping every item into your hands for three years. But now, there is more merchandise to ship than there is space in Bren's apartment or time in her life, so we're moving operations to a family-run e-fulfillment center in Michigan and moving our store to Shopify. It'll be a slightly more expensive process for us, but it'll be a much better one for Bren — and for you! You can look forward to more payment and shipping options and faster shipping as well as more precise geo-specific shipping costs.
To celebrate the move, we're printing lots of fun new stuff — but first we've gotta sell some of the old stuff. We're hoping to minimize what we need to ship to the new location by selling it to you instead!
IT'S TIME FOR AUTOSTRADDLE'S BIGGEST MERCH SALE EVER!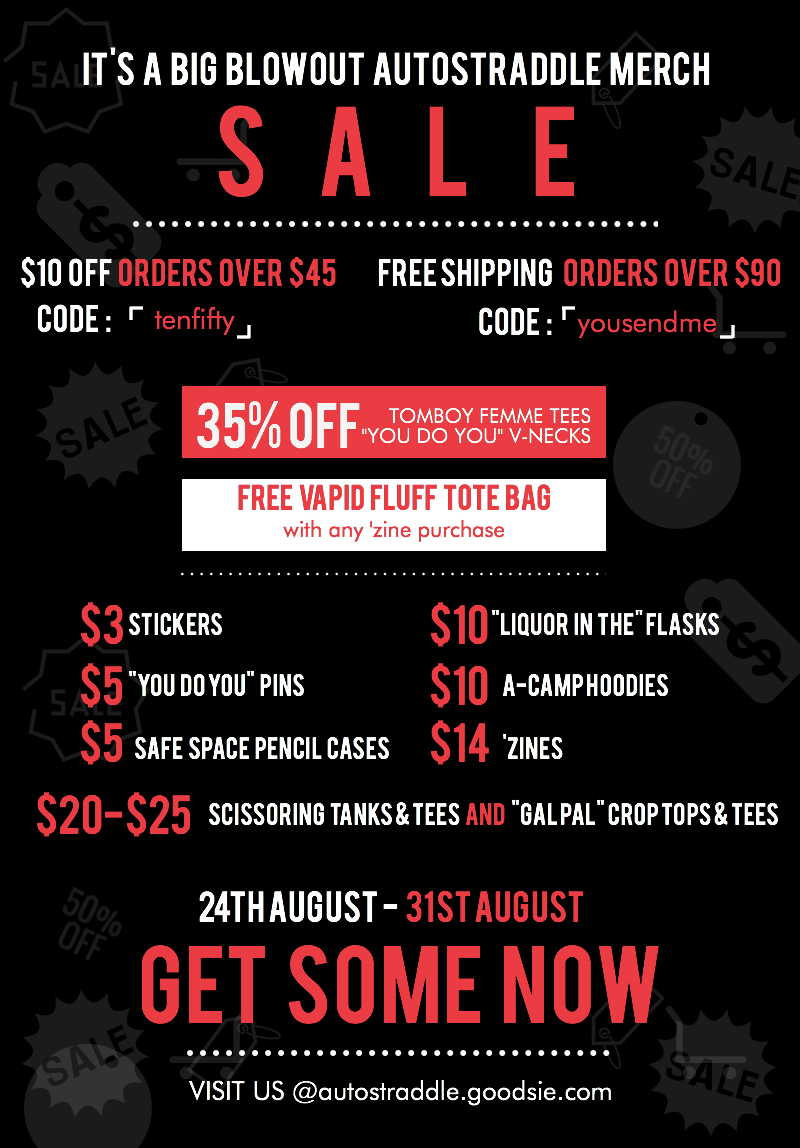 So if you've been eyeing those Gal Pal tees…
…or waiting to get your hands on the best 'zine ever created in the history of mankind…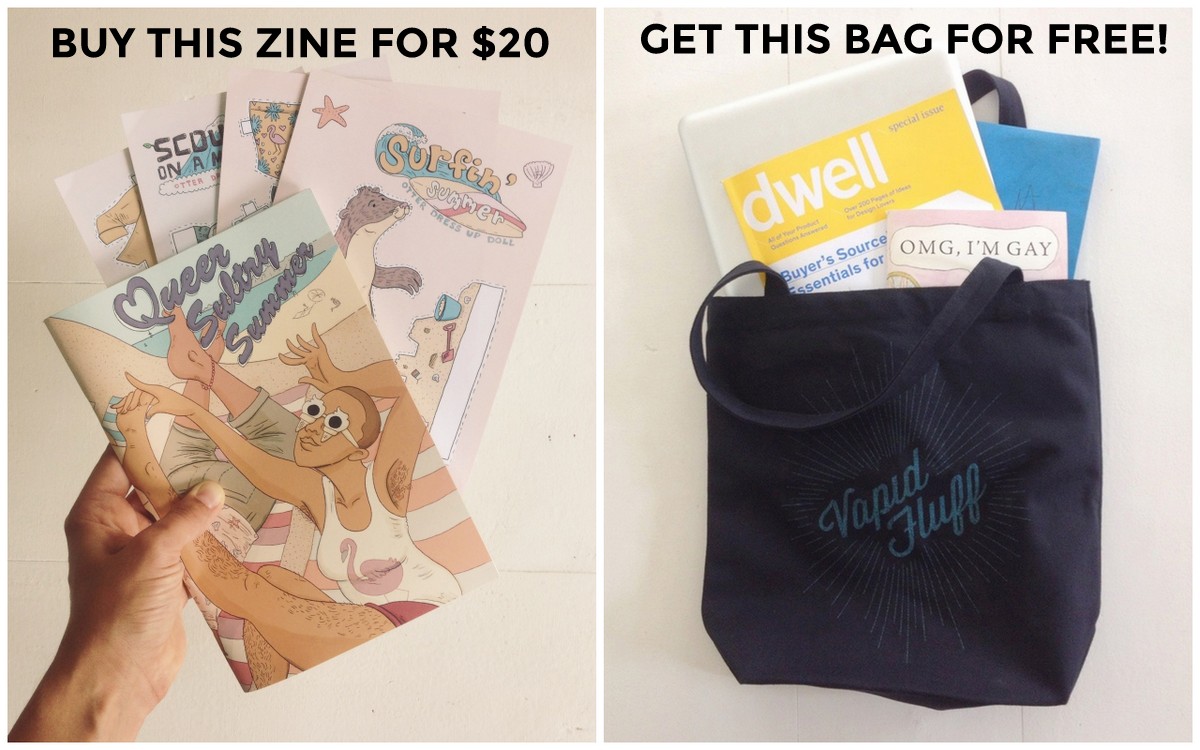 There's never been a better moment than this moment, right here, right now. Also though for real we're a few days away from selling out of Gal Pal crop-tops, so if that's what you want, get on it!