I'm pretty sure I've already started at least three posts this season with some variation on "it's the most wonderful time of the year," which means I really should come up with something new for this post. How's this: I'm pretty sure the unseasonably warm Christmas weather here in America is a sign of the impending apocalypse, so you should probably buy yourself (or your gal pal) something before our planet implodes and/or explodes! Even if the world does continue chugging madly on, you'll STILL be happy, because you'll have something cute to wear and/or read and/or tote for the rest of your inevitably long life.
There's markdowns throughout the store and all Autostraddle Merch is 20% Off with code "holigay20" today, and also tomorrow and the day after that! Do you know what that means? That means that with markdowns and the code, you can get a limited edition Gal Pal sweater for a mere $36. That's like eight lattes!
Here's a list of things you can buy:
Gal Pal Line: Hoodies, Crop Tops, Limited Edition Holiday Sweatshirt, Grey Track Tees, Black Tees
Scissoring Line: Sweatshirts, Tote Bags, Tees, Boxer-Briefs
"Lazy Femme" Tees
"Liquor in the.." Flask
"Safe Space" Pencil Case
Better Together Zine Series: YES CATS!, Queer Sultry Summer, I Broke Up Like This, OMG I'm Gay
Here's a picture of all of those things: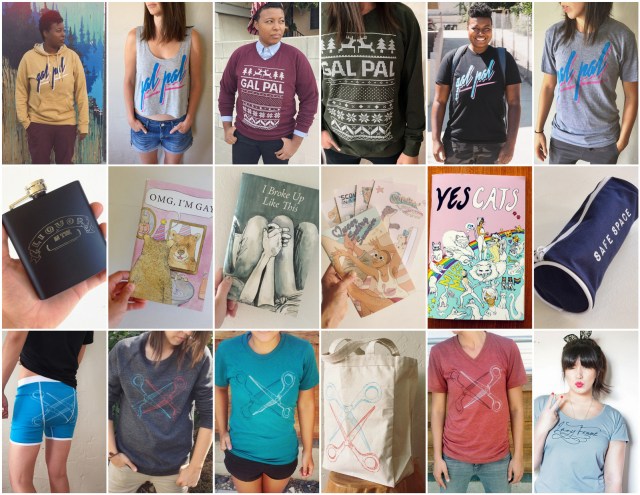 In fact, Carmen recently wrote a whole entire post about how you can basically do all of your shopping forever (except for things like olive oil and toilet paper) at the Autostraddle store. However, if you are shopping elsewhere on this fine day in search of post-Christmas sales, be sure to do so through our affiliate links, like this one to amazon!
Here's a picture of Aja looking cool in her hot tee: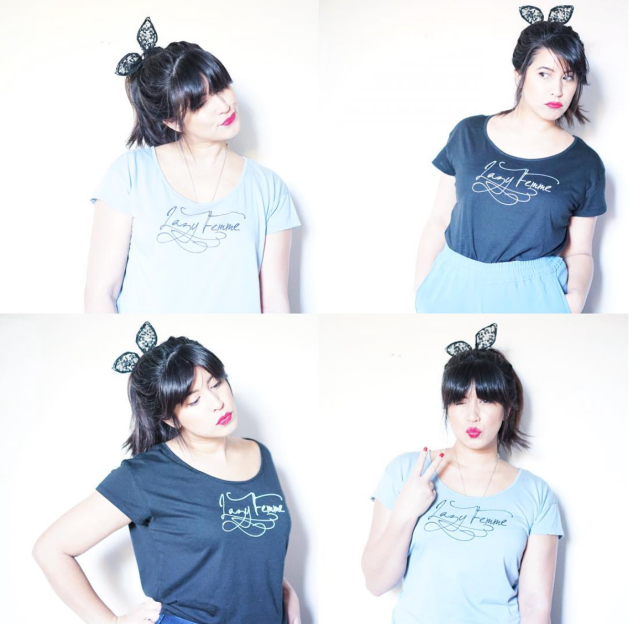 Here's a picture of my friend Mere's cat enjoying the YES CATS! zine: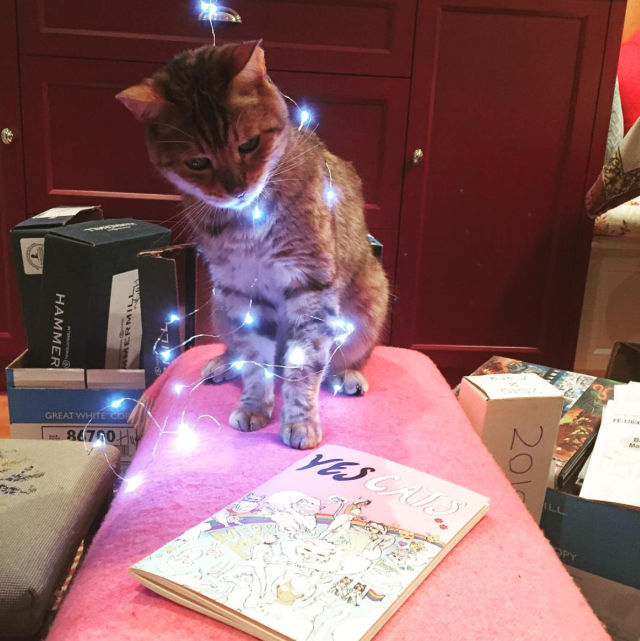 Here's a picture of my friends Taylor and Evie looking cool for the winter in their Gal Pal Holiday sweatshirts: