HELLO WORLD! We apologize for Epic Fail Monday when, in addition to our brief outage, which hopefully you are hearing about for the first time and which was Brooke's fault, Alex and I were on an airplane flying cross-country (from Los Angeles to New Stork City) surrounded by a cacophony of screaming & hollering children and accidentally only posted one post. In our defense, we did change the title of the post mid-way through the day, which made it FEEL LIKE two posts!
For unrelated reasons, I spent most of the flight sighing loudly and pulling my eyeballs apart and/or not-sleeping with my eyes closed and head resting tenderly on Alex's laptop case.
Anyhow, we'll tell you all about our trip soon, it will be better than those slide shows other people's families subjected you to in the 80's. We also spoke to two actual humans who actually auditioned for The Real L Word Los Angeles and at any given night out were in immediate proximity to at least 4-5 cast members from any season of A Shot at Love and/or Gimme Sugar.
Here's a photo of our little gang from Los Angeles, where I was v.busy and no, obviously that martini is not Haviland's, it belongs to the thug in the orange hat Brooke: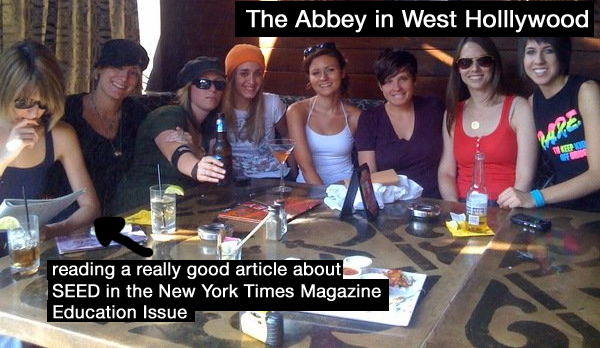 Oh right. Because my brain hurts too bad to actually finish any of the posts that were supposed to go up today, instead I am going to give you the Top 10 Autostraddlers of All Time. Hopefully an intern can turn these things into links for me tomorrow.
Top Ten Autostraddlers of All Time
According to Us Right Now
+
10. The Blackout Sex Scene from Episode 510 of The L Word (NSFW):
+
+
9. This Photo by Frederico Erra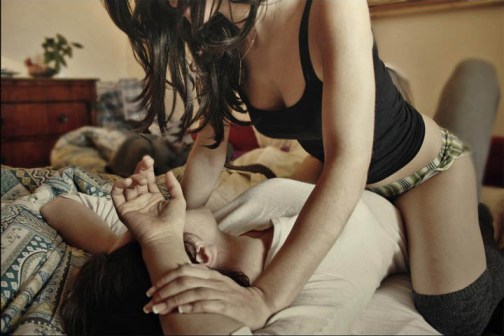 +
8. Angela Chase Thinks Deep Thoughts on Her Bicycle:

+
+
6. Angelina Jolie in Tomb Raider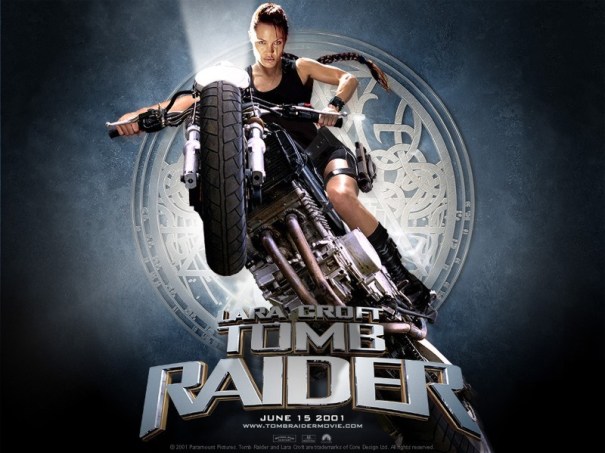 +
5. Drew Barrymore on Ellen Page: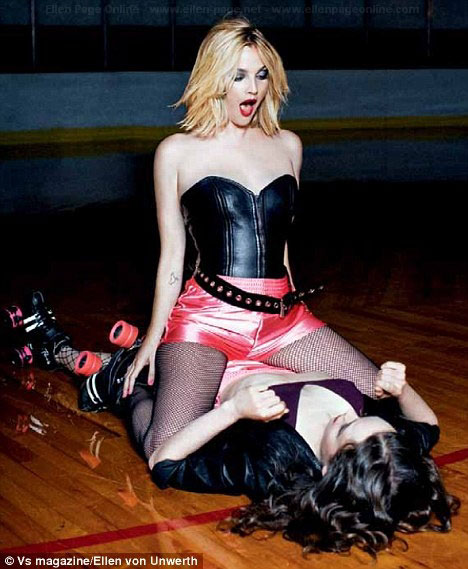 +
+
3. The Girls Who Made Out at the Beach Volleyball Game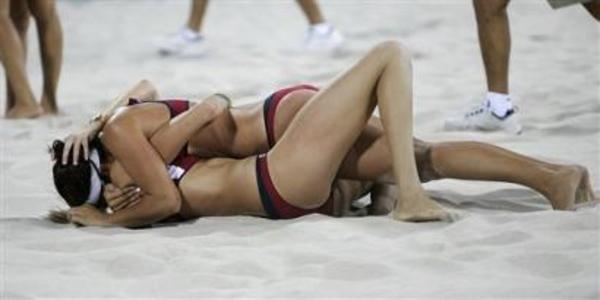 2. Natalie Portman in Closer

+
1. The L Word Shane and Carmen Lap Dance
+