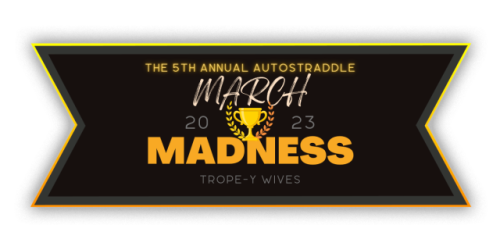 On Friday night, after nearly a month of madness, the last four teams remaining in the NCAA Women's Division I Basketball Tournament will take the floor in Dallas, Texas and compete for the right to play for a national championship. What started as a dream for 68 teams is left to just four. For some, a win could be a historic first but for others, it'll be a chance to reaffirm that they are perennial contenders. Heroes are going to be made in Dallas. Hearts are going to be broken and others are going to overflow with joy. There will be dreams deferred and destinies unlocked…and, honestly, I can't wait to take it all in.
And, from the looks of things, I'm not alone: according to ESPN, the tournament stands poised to be the most watched women's basketball tournament in history. Overall viewership is up 42% over last year's audience numbers with the Sweet 16 alone adding a stunning 73% year over year. We're seeing that ncreased interest reverbate in Dallas as well: according to Rachel Bachman of the Wall Street Journal, the price for resale tickets for the women's Final Four is outpacing the men's.
Have I mentioned how excited I am about this Final Four? I'll save all my game-day insights for Friday but, as we unveil our own Final Four today, I was struck by some interesting parallels between the two.
Forbidden Fruit: #1. Emily and Sue – Dickinson vs. Enemies to Lovers: #5. Ava and Sara – Legends of Tomorrow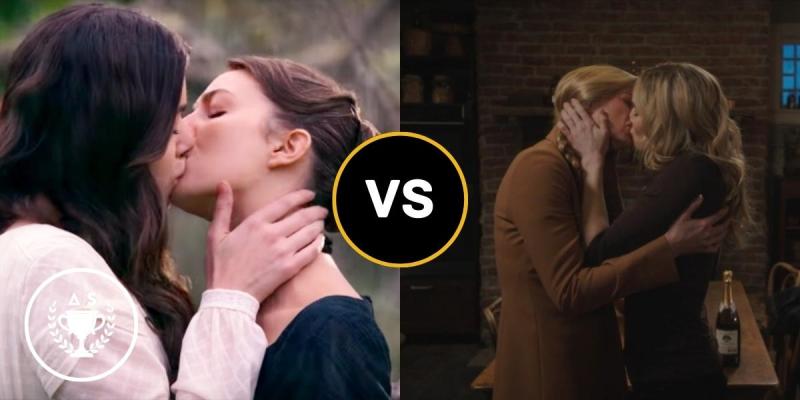 This match-up feels akin to LSU-Virginia Tech. One team with a track record of success in this tournament (that is, LSU and Dickinson), the other a team that's become a tournament regular but never advanced this stage before (Virginia Tech and Legends of Tomorrow).
While Emily and Sue have done well in past competitions, I have to admit: I've been surprised how far they've advanced in this tournament. Given the way some (a lot?) of y'all feel about Sue, I was skeptical that they'd be able to advance this far. But #EmiSue didn't just advance, they dominated, besting Cal and Juliette by a 2 to 1 margin in the Elite 8 voting. While the finish has to be disappointing for the #Calliette fandom, First Kill had an amazing run in this tournament. To have advanced this far, off the strength of just eight episodes? It's a testament to the strength of that fandom.
Emily and Sue have their work cut out for them in this semi-final round, though, as they face the Cinderellas of Autostraddle March Madness: Ava and Sara of Legends of Tomorrow. Among our bracket predictions, only 6% of folks had #Avalance in their Final 4…so clearly, not a lot of people saw this run coming. The pair were able to eek out a win in the Elite 8, beating Atypical's Casey and Izzie by just a few hundred votes…the narrowest margin of any contest in the round. It was a strong run for #Cazzie in this tournament, they just ran into a fandom who would not be denied.
So now y'all have got some questions to answer: Will Emily and Sue become the second #1 seed to fall to the Legends? Or will Dickinson, a story about a legend in her own rite, be able to cast this year's Cinderellas out of Autostraddle March Madness for good?
---
Opposites Attract: #1. Maya and Carina – vs. Friends to Lovers: #8. Ava and Beatrice – Warrior Nun
This is our South Carolina-Iowa. This is the match-up that everyone wanted to see. This is the match-up that felt destined from the opening rounds. This is last year's champion against an upstart who has put up jaw-dropping performances against tough competition. The two most talked about teams of the tournament, This is our South Carolina vs. Iowa…and just like that match-up, I'm lamenting that it's happening in a semifinal, rather than in the championship round.
Both #Marina and #Avatrice faced competition from Generation Q ships in the last round. I thought, for sure, that Bette and Tina would give Maya and Carina their most arduous challenge of the tournament. Even though I personally find them to be a bit toxic, there's no denying the hold Bette and Tina have on the queer community. I mean, we've watched this couple grow — both apart and together — over nine seasons, across two shows, so, of course, they'd be top contenders in the field. But, wow…Maya and Carina trounced Bette and Tina. I can't say enough about the strength of the #Marina fandom…even as the storyline veers into uncomfortable territory — last year's baby story and this year's separation — fans continue to flock to March Madness, week after week, to support them.
But have they met their match in #Avatrice? It's clear that the friends to lovers relationship between Ava and Beatrice resonated with a lot of folks but it's also clear that the fandom is operating with a higher purpose in mind. Every round of voting is a chance to elevate Warrior Nun…to get the show (and the 'ship) in front of more people, to make a case that it should live on. It's hard to dethrone a fandom that's operating with that higher purpose in mind, as Dani and Gigi found out in the Elite 8. To be sure, the couple's premature ending in Generation Q's third season didn't help things and, while Gen Q was not great at many things, it was very good at deadening enthusiasm for a couple (see also: #Sinley). Here's hoping #Gini has a long, long life in fanfiction…while their Elite 8 competitors move onto the Final Four.
So, it's down to this: Station 19's Maya and Carina, the #1 seed in the Opposites Attract region, versus Warrior Nun's Ava and Beatrice, the #8 seed in the Friends to Lovers Region. Without question, the top vote getting fandoms of this tournament? Will the higher purpose of the #Avatrice fandom propel them once more or will Thursday's episode of Station 19 — in which Maya looks to be featured heavily — going to add more fuel to the #Marina flame?
---
Alright, it's gametime! As usual, you've got 48 hours to cast your ballots in the Final Four. Remember, this year, you can vote four times over the voting period (or to be more precise once, every 12 hours) so be sure to take advantage of that! We'll be back on Friday to unveil the last two contenders and move us one step closer to crowning one couple, the Trope-y Wives!