Can you believe it's November already?! You know, that depressing cold month of pre-holiday joy? It's almost the end of the year which means 2011 is right around the corner and that means that we're getting ready to print our calendars and you can pre-order one! Did you know that? Now you know!
[Sidenote: thanks for everyone who has placed an order so far – it's super helpful to us so we can gauge how many calendars we should print.]
Now a little refresher of our Calendar Girl concept for any newbies:
We just think Maxim, COED and Playboy shouldn't get to corner the market on "monthly devotions to very very good looking women." We know lots of hot lesbians who also look good casually lounging on bedsheets and hanging out at the pool/on the couch.
Each month our photographer Robin will shoot a Le Cadeau by Robin set (as featured on WeTV) with one beautiful, talented, smart, interesting and sexy lesbian lady. At the end of the year, we'll have a pretty kickass calendar that you can buy for 2011, which is our last year on earth before the apocalypse. Don't you want to keep track of that in style?
+
---
+
This month's Autostraddle Calendar Girl is:
Jaime
Miss November
From Photographer Robin Roemer:
"Jaime hit it off with Christina and I right away. She's funny, she lived in Amsterdam and learned Dutch, she started an organization to help mentor gay teens, how much cooler can you get? Jaime also shares our obsession with Nicki Minaj's verse in "Monster." Thanks to Jaime for being so much fun and to Sara Medd for styling all the way from the west coast and Christina Natale for amazing make-up."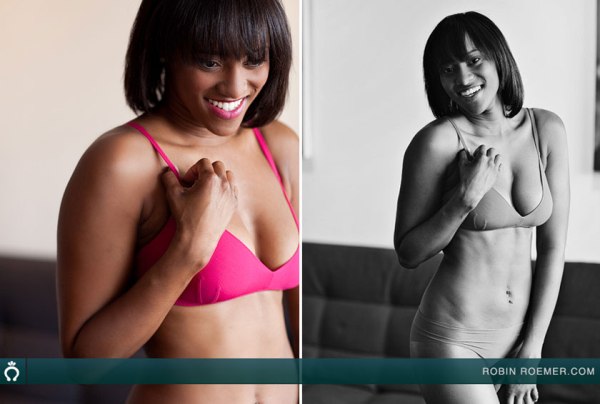 ---
+

The Official Calendar Girl Data Sheet on Jaime: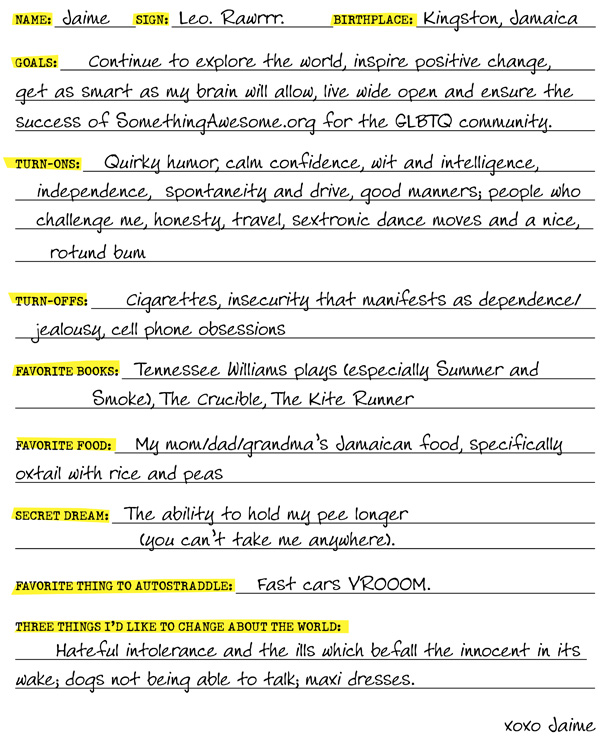 ---
+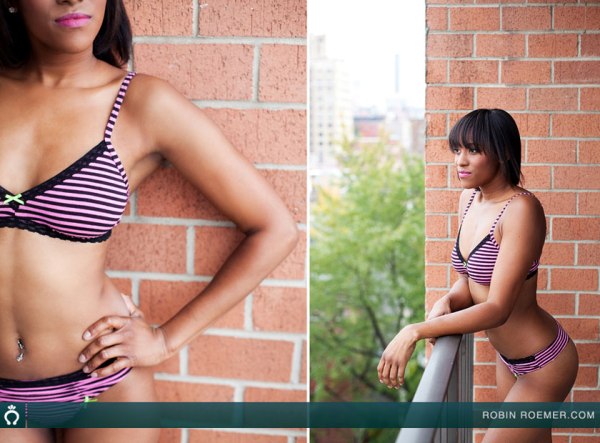 Jaime is not only smokin' hot but also is a community leader! She's currently working to establish a nonprofit called The Something Awesome Project, which is a movement to provide a safe, fun and enriching space for GLBTQ teens and adults in Connecticut, with plans for national expansion.
She says: "Our goal is to connect GLBTQ youth with their peers, provide them with positive mentors, empower them to lead happy and healthy lives and award scholarships for those pursuing higher education. Further, we will host events to connect the adult GLBTQ community. We also have an online community where everyone can create profiles and interact with gays galore!"
Something Awesome is currently seeking to secure funding so you need to keep your finger on the pulse of the website/bookmark it. Also, you should give them your money and support!
Pretty awesome, yeah?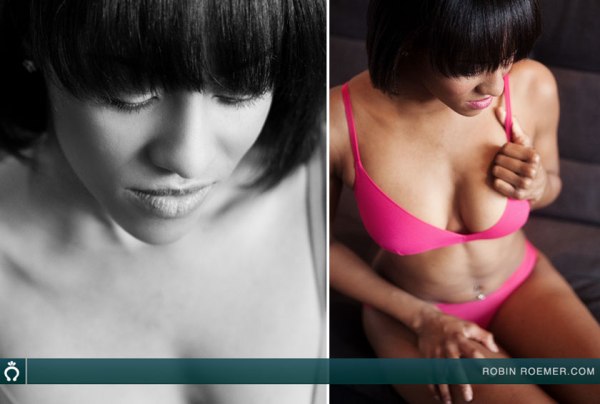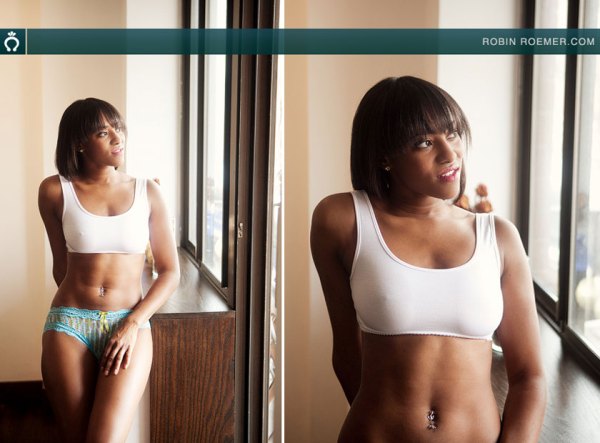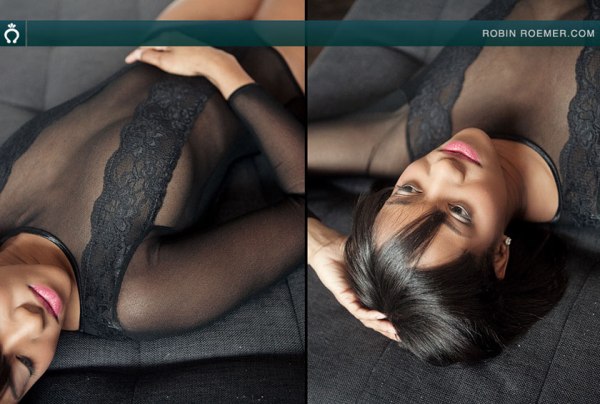 ---
+
See all the calendar girls so far this year.
+
+
Editor's Note: Hey Autostraddlers! Listen up, we have some announcements for you:
+ We have finished selections for the 2011 calendar, so any applications sent in from now on will be considered for the 2012 calendar (those photos will appear monthly online in 2011). Please keep 'em coming!
+ The entire 2012 calendar will be shot in Los Angeles. If you are an LA-based gal and have been dying to apply, now is your chance!
+ Last but not least: place your calendar order now or forever hold your peace/pay more after pre-ordering time is over.