It's Book Club #3 — Dorothy Allison's Bastard Out of Carolina. I hope you read it. That will help you to participate.
It's so funny, because you guys all have told me you have so much to talk about with this book, and I'm having a hard time finding anything to say at all. To me it feels like showing up to a wake, except without the sadness, grief and irreparable sense of loss; there's this thing that everyone can see has happened, and you're all in it together, but there's nothing to say that will make it make sense, or sum it up, or wrap it up neatly so that everyone can put it in the past and move on.
Anyways! I thought this book was really good, how about you?
I guess the truth is that it's hard to talk about this book without talking about myself, and I don't want to do that here? Somehow this book is so personal – I don't know if that's just me, but honestly I suspect it's not. Her experience is very specific (and I think before we go any farther we do have to acknowledge that this is more or less her experience, and fictionalized lightly I think if at all) in the details, but kind of universal in that it's about the point at which you realize people who are supposed to love you can hurt you, that people who DO love you can hurt you, and that the people you trust most sometimes let you down in the most absolute and devastating way possible.
That is what saves this from being a YA novel, I think. I used to intern at a literary agency, and we got literally a few manuscripts a WEEK that were thinly veiled accounts of horrific childhood abuse. This is not that. There is a kind of pitiless distance there; Allison acknowledges all the feelings and pain that Bone has, and they're real and not downplayed or blunted, but there's no kind of cushion given to her in the narrative to ease them, either. In your standard paperback about Troubled Young People, there would be a kind guidance counselor or charitable neighbor or tough-love aunt that saves her. We sort of get close there for a while with Raylene, but Bone goes to Raylene's house herself, and ultimately, nothing that her aunt does is enough to rescue her.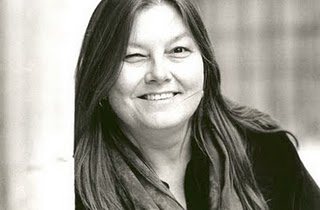 It doesn't seem like a stretch to see Raylene as the author, as Dorothy Allison allowing her literary alter ego to comfort a younger version of herself, and to be the supportive shoulder that she may not have had in real life. But that's what makes this book the thing it is: Allison doesn't let herself change the story. No one saves Bone; no one rescues her. She has to learn the hard lesson that love isn't enough, and that the people who love you will hurt you worst of all. This will maybe be a controversial statement, but I'm going to argue that this book isn't 'about' abuse or its aftermath; it's about this moment:
"You're still mad at me, aren't you?" Mama sounded like she wanted to cry. I bent forward and pressed my mouth to the blanket edge. "Not gonna tell me anything?"
One of the cows moaned out in the dark pasture. I swallowed again. "I'm waiting for you to go home," I said. "I'm waiting for you to go back to Daddy Glen."
There was a long silence. "You think I'm going to?" Mama whispered finally.
"Uh-huh," I said.
There are a lot of scenes one could spend a lot of time discussing; for instance, the brutal rape, or the birth certificate. For some reason I was really fixated on Alma's breakdown; she's not the protagonist, but the image of her kneeling in a field of broken glass is a haunting one, and I come back to it again and again. I feel like if there's something this book is trying to say about love and heartbreak and the burdens that both of them make us bear, it's in that scene.
"Oh, but that's why I got to cut his throat," she said plainly. "If I didn't love the son of a bitch, I'd let him live forever."
And in the end, of course, what stays with you (or at least me) is just Bone, in a rocking chair by herself. Someone with her, but ultimately on her own.
I don't know. That's all I've got. What do you think?