Ten Reasons Snow Tha Product Needs To Be On Your Rap Radar
"Immaculate flow, Latin rapper that's dope/I was gone for a year, now I'm back for the throne."
– "Holy Shit,"  STP
1. Her flow is so so sick. Think Twista meets Big Pun meets Trina like you can't catch this chick 'cuz she's already twenty syllables ahead of you.
2. She is one hundred percent Mexican-American from Cali now residing in Texas.
3. She came out with a mixtape FIRST which is something that cannot be skipped over when it comes to hip-hop. Download her latest: Unorthodox.5
4. Can we just admit that she's smoking-ass hot? Like for realz…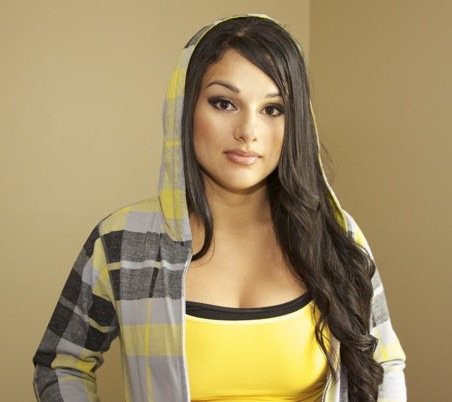 5. She raps about her real life: being the daughter of immigrants, being bullied at school, overcoming haters, and being a chick in the rap game. You won't hear about her poppin' her p*ssy or droppin' it for some dudes to watch. Thank God.
6. Attitude: Snow tha Product is hard as f*ck without being completely unbelievable. Put her in a cipher with Kreayshawn and let's see what happens.
7. She flaunts her heritage like it's a fresh pair of bamboo earrings. Listen for her spittin' en Español and throwing slick mariachi inspired beats onto her tracks.
8. Her real name is Claudia Feliciano. The other half of my family is full of crazy Felicianos. I wish she was part of our clan. So actually maybe number 8 is just for me.
9. She started her own record label, Product Entertainment, before she turned 22. She is a young woman diving head first into a male dominated music genre and she's doing it, and doing it well.
10. Because Nicki Minaj needs a challenge, an equal and Snow Tha Product might just be the one.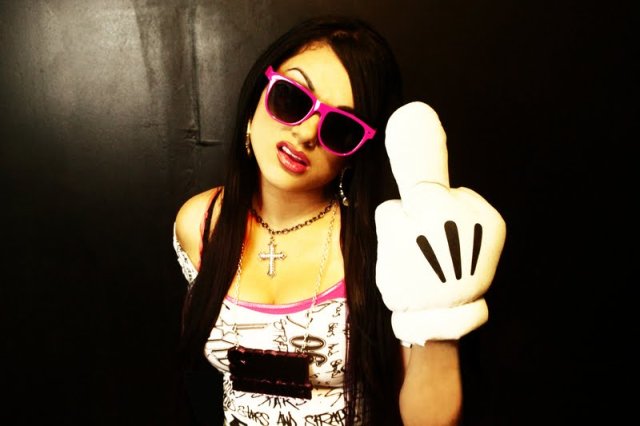 What do you think of Snow tha Product?