Happy Wednesday, queens and kings! This week was pretty rough and I think I want to take a karate class now. Maybe while I am googling self-defense and pondering bystander apathy, we should go over the stories we missed this week! Also, have you voted for us in the Bloggies yet?
Jazz Is The Cutest, Not the Music Though
Five years ago, Jazz's parents agreed to let their child live her life as a girl. Today, she has yet to look back. She even said so to Barbara Walters.

This Sh*t is Fucking Important
Let's cut to the god damn chase.
+ Utah's homeless queer youth finally have a face. Or at least a series of moving images aired on local television.
They are invisible… adrift… searching for a surer sense of self, family and of safety. On Monday, June 23, at 9 p.m., KUED-Channel 7 takes you inside a unique, human story in a powerful local documentary entitled "Outside."

Independently produced and directed by Natalie Avery, who subsequently joined the staff of KUED, the documentary follows four gay homeless youth as they face the challenging realities of daily homeless life on the street in one of the nation's most socially conservative states – Utah.
+ Immigration reform shouldn't leave out gay couples. And neither should anyone else. (I'm looking at you, various institutions in America but specifically the military.)
+ Virginia's got a new gay judge – and the GOP Senators for his state were so upset they didn't even stick around to vote in his confirmation. Put that in your pipe and smoke it, homophobes! And congratulations, Tracy Thorne-Begland.
+ Anita Hill still matters because women still get sexually harassed at work which is so amazing for the legacy of the 21st century! Also because a Bolivian lawmaker was caught on tape raping an unconscious peer at work just this week proving that humanity is a huge farce. So we obviously need a documentary about Ms. Hill to inspire all women to get fired up and then get their sexist gross bosses fired. Bring the fire is what I am saying. Always. Also maybe set more people on fire. Mainly rapists.
+ In New Delhi, foreign gays can no longer "rent the womb" of anyone within the region for the birthing of their own spawn. In other news, apparently when someone is a surrogate parent they're equivalent to a rental home.
"Clea DuVall shares lesbian kisses with female friend during day of passion in the park"
Clea Duvall and a cute friend made out a lot in the LA sun during an "afternoon of passion." They wore matching denim jackets to prove they were gay.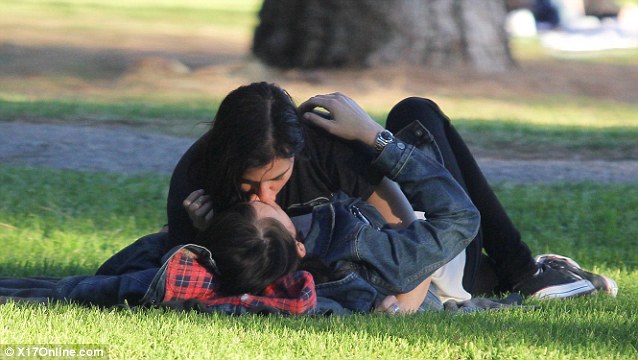 Catdance Film Festival And Other Events: You Are Awake and Not Dreaming
Fuck Sundance. Let's go to CATDANCE, a one-night cat-themed film festival that will probably melt your very heart and soul.
Unlike the cat videos in the Walker Art Center's festival this past summer, the five short films that were featured in Catdance went beyond the typical surprised-kitty or cat-threatens-dog fare popular on YouTube. The Catdance films, culled from submissions by cat lovers across the country, told creative, feline-focused tales. There was the story of an aging Internet cat who can't cope with the loss of fame and "A Cat's Guide to Caring for a Human."

"Humans are inherently lazy," reported the latter film in a '50s-inspired instructional style. "Left to their own devices, they will sleep well past the break of dawn."

Other films included "Catalogue," where a couple orders a bedspread from a catalog and is surprised to see that the cat shown in the photo was shipped with the comforter. "Rocky" tells a heartfelt story of a man's 17-year relationship with his cat. In "A Change of Heart," a photo of a cat on a cellphone saves a failing relationship.

Each of the five finalists was awarded a golden cat-litter scoop.
Also, Everyone is Gay is back on tour! So you should probably practice leaving your apartment by seeking out their company and sexy faces.
The Home of PFLAG
It looks like an ordinary house, but this home on 171st Street in Queens New York is much more than that. It's the birthing place of PFLAG and in that sense a large component of the entire gay rights movement. The New York Times recently wrote on the house's history and former owners, the Manfords, who took in many a young homeless homo during their stay.
An Homage to Jodie Foster on SNL
That's all, folks.
http://www.hulu.com/watch/447653
Karl Lagerfeld Likes Us For The Sake of Fashion
To show his support for gay marriage in France, Karl Lagerfeld Tuesday sent two models down the runway in couture gowns. When he was questioned as to whether or not his motivation was political, he replied, "of course it was."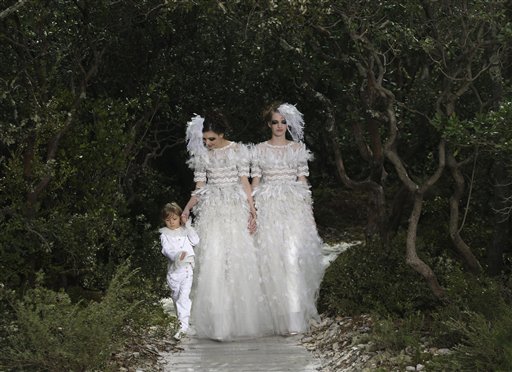 "I don't even understand the debate. Since 1904 (in France) the church and state have been separate," the German-born designer told The Associated Press. He said people who consider marriage a sacred religious union can continue that tradition in their churches, temples, synagogues and mosques, but that all religions should tolerate gay marriage.
A Trans* Tradition
The Sworn Virgins of Albania were designated female at birth but live as men – and have since the 14th century – with only one catch: no sex and no marriage.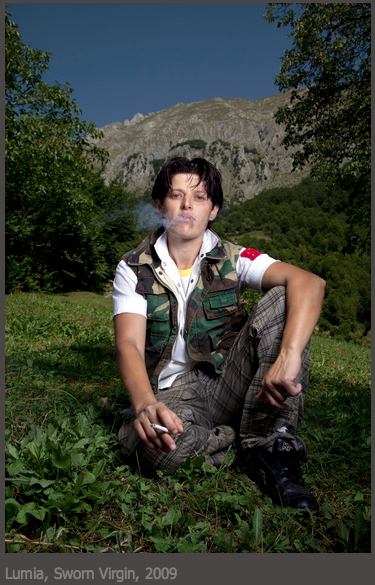 Photographer Jill Peters recently released photos of sworn virgins that will one day become the film virgjinesha.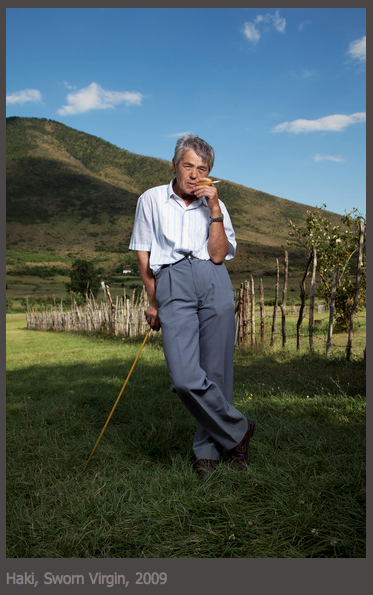 Homosex in the Spotlight
Danielle Radcliffe is totally down with filming explicit gay sex scenes, which is weird only because I feel like we grew up together, or at least at the same time. We should be besties  I guess.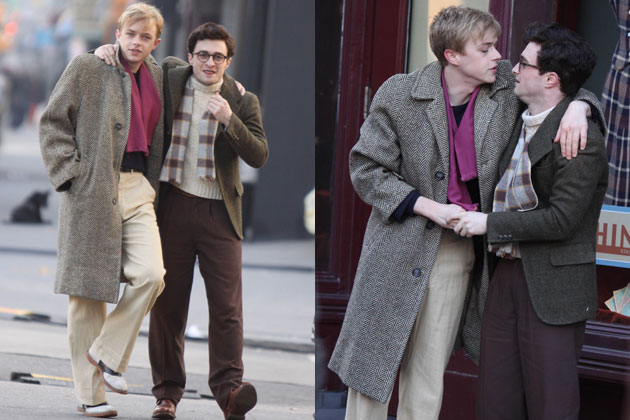 Mariella Frostrup at The Guardian thinks lesbos who happen to fuck in front of coincidentally open apartment building windows are definitely doing it for the attention from the people in the other building with no business looking over at all. In other news, she thinks other people should take full advantage of said display for attention by watching intently like supercreeps.
Tegan and Sara on the Cover of Spin
Tegan and Sara are on the cover of Spin. I have a behind-the-scenes video to prove it.
---
If you'd like to submit a tip for the AAA, send it to carmen [at] autostraddle [dot] com each week by 12 PM Tuesday EST. Tips for LGBTQ-related events, job postings, calls for submissions, and news from around the globe are encouraged. All first-hand gossip about Drake is welcome, but may not be published.