Going Down (South) is a regular column about y'all being a gender neutral pronoun, how red states are actually more of a purplish color, boiled peanuts, and the trials and tribulations of being a rural homo — with an emphasis on the tribbing.

Header by Rosa Middleton
---
A recent article in Atlanta Magazine struggled to answer the age-old question of what it really means to be Southern:
An entire academic subculture is devoted to "Southern Identity,wp_postsbut even its scholars haven't reached consensus. World libraries contain more than 630,000 books categorized as "Southern"—forty-three times as many as those filed under "Midwestern.wp_postsEditors of the New Encyclopedia of Southern Culture just released their twentieth volume. Here's a sampling of topics: Black Elite; Demagogues; Hillbillies, Crackers, Rednecks, and White Trash; Jazz; Lynching; NASCAR; Radicalism; Rap Music; Secession; and Stereotypes (subcategorized by gender). If that list doesn't speak to the South's complexity, consider: Just one entry separates "King, Martin Luther Jr.wp_postsfrom "Ku Klux Klan and Other White Racist Organizations."
'Southern' is an ambiguous identity. It doesn't really have a singular identifier, just a kitschy handful of vague qualities or interests one might possess. At times, regional boundaries aren't even enough to make someone a Southerner: The US Census Bureau happily considers Texas and Oklahoma Southern states; the television show Supernatural swore that Missouri was one. When people start fussing about whether or not Florida is "Yankee state" at family dinners, I'm quietly relieved that Georgia is unanimously considered to be Southern. I don't think I could handle being told that I am not something that I'm so certain that I am.
Because of this, I've had a lot of people ask me, "Am I Southern enough?" Maybe they grew up in a more cultured city south of the Mason-Dixon, or maybe they're a transplant of two or so years, or maybe they don't fit the rough and gritty/prim and proper stereotypes. My answer is always along the lines of , "Yes, honey. Yes. If that's an identity you want to take, with the understanding of its historical burden and endless list of cliches, have at it."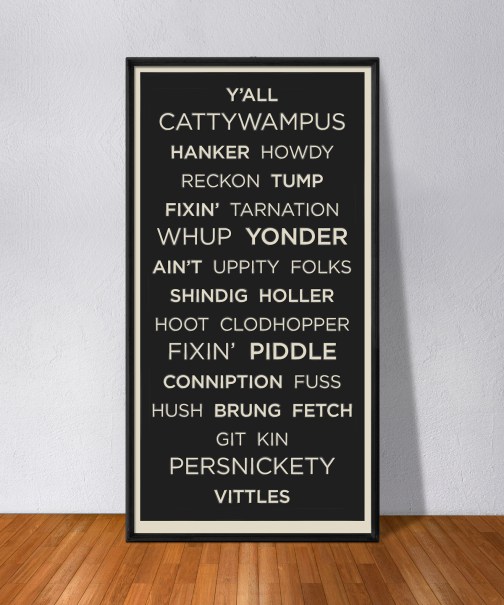 Being queer is a lot like being Southern. Both identities refuse to be contained by border or stereotype. There's no one way to be queer, just like there's no one way to be Southern. You can stray away from either place but still identify with it; call it home. They are nomadic identities, and both queer and Southern alike have a remarkable sixth-sense when it comes to picking one another out of crowds in the biggest of cities.
What does it mean to be both queer and Southern? What happens when two vague identities fuse together? Does your identity become as slippery as the backside of a gecko, or do you have a heightened understanding of who you are?
I asked a handful of LGBT-identified, Southern-identified this question and this is what they told me. Feel free to chime in with your own ideas in the comments; let's have this conversation together, yeah?
---
 Clare, Tennessee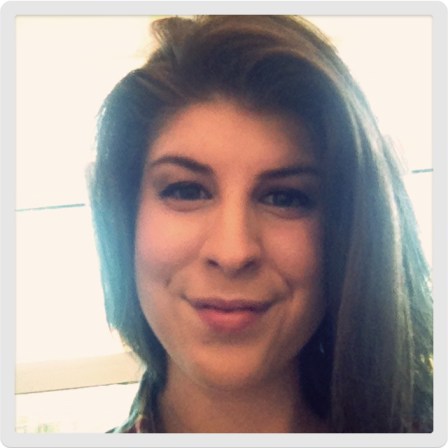 It means reading Southern Weddings and swooning, then hoping that the editors would give me the time of day if I wrote in asking to see a non-hetero couple, and learning to fall in love with where I came from (bigots and all) by watching someone else love it first, and finally understanding why we're always talking about blessing hearts and counting blessings, and realizing that black-or-white alternatives are often self-imposed.

 Jessica, Louisiana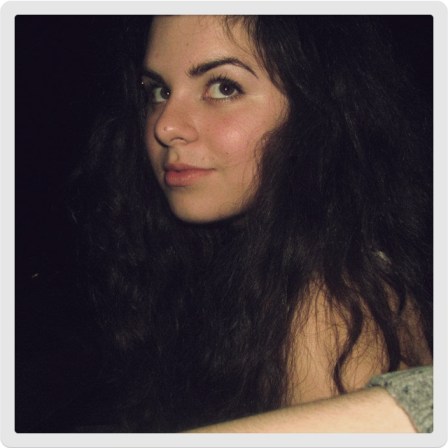 Being queer and Southern means leaving home and going to live two thousand miles away, in Ireland. It means the constant heartache of missing home and the relief of not having to dodge questions from my family. It means dodging questions from new friends (Did your family vote for Romney?) but, most of all, it means homesickness for good food, Mardi Gras and a family that loves me, but isn't quite there yet.
 Jessi, Alabama
To me gay and southern means family. At my house, you will definitely not leave with an empty stomach or heavy heart. My mom will greet you with a hug and feed you dinner if you stay long enough. If you can share a laugh and a smile then the door is open no matter how you identify in life. Gay isn't an issue. It's all about love for family and friends.
 Zach, native Texan, current Chicagoan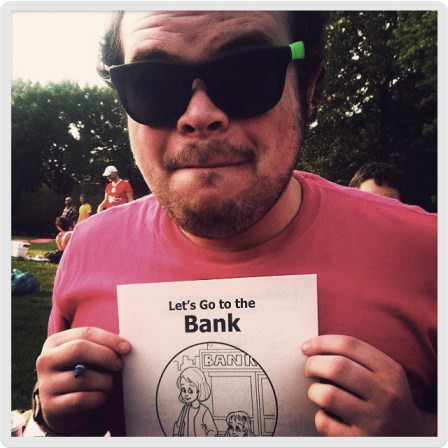 When I lived in Texas, my identifying factor was that I was queer; here, in Chicago, it's that I'm Texan. No matter where I've lived, I wear my own uniqueness like a badge of honor. But to be honest, being queer and being Southern have rarely intersected because they feel so separate and distinct. I think it's all about the perspective you give your identities.
Loan, North Carolina
 Being a southern queer person of color means I am fulfilling legacies of survival; it means I am honored and blessed every day with the resilience of my peoples' and my region's history. It means that I am constantly learning how to be a better person in the face of opposition – my life is dedicated to love and compassion, for myself and for others. And it means I'm damn fierce.
 Jenna, South Carolina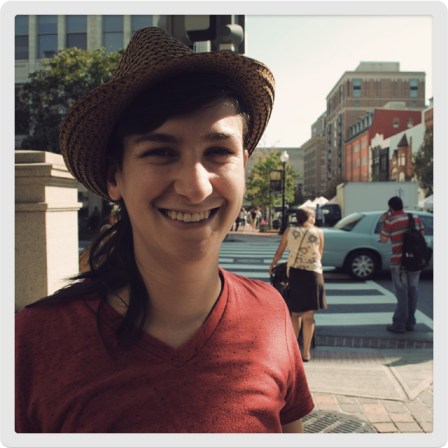 As a queer Southern person of color, its really important to me to stay here and remake the South into a place where all people can survive and thrive. Living in a city that was built off of slavery means that when I do organizing work as a queer person, I must ask myself whose liberation I am fighting for–is it just mine? Or is it for all oppressed people in the South?

Alysia, Dallas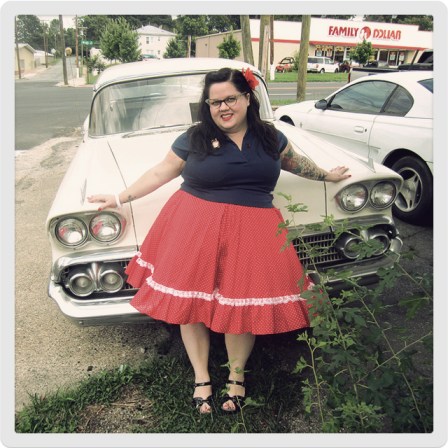 Growing up queer in Dallas, Texas meant to be a secret. It also meant to be in love over and over privately and painfully. It created a welling want inside of me. This welling at some point became a Tsunami that lifted me up and carried me out of the south to live in the Pacific Northwest. As much as I freely loved and learned there, things didn't come full center for me as a southern queer, until I moved to North Carolina over a year ago. Living in this south I discovered what a hot house Femme flower I really am. I have finally unfurled my petals and allowed them to lilt around my queerness with heady ambrosia. Being a southern working class writer and a queer femme in this body and this life is to be a piece of the sun on earth. It is to be a gleaming glinting chunk of fancy. It is a honey coated southern drawl, a loud unabashed laugh, and the sound of my heels on hot pavement.
Shannon, Virginia
Being from Virginia, I never feel quite Southern enough. Identifying as bisexual, I feel like I'm not queer enough. It's like wearing a succession of poorly-fitting, itchy winter coats; none of them is quite right, and I'm always self-conscious about it. But I went from lady-like femme to baby dyke lesbro overnight when I came out four years ago, and then back again, and I'm still trying to find that middle ground.  Most of the time I'm flummoxed.
Alyssa, Texas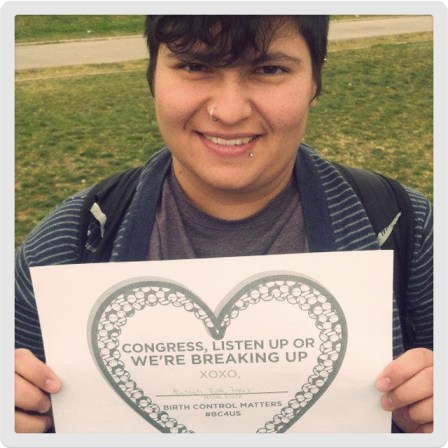 What it means to me to be queer and "southernwp_posts(on the Mexico border) is to be weary. Some of our culture is very cold and traditional. On the other hand, it also means to have pride because our culture is dripping with diversity, strength, and revolution.
Jackie, Arkansas
For me, being queer in the South means totally and completely loving a deep-fried, gravy-smothered, God-fearing, foul-mouthed, sweat-stained, beautiful place that doesn't always love me back.