Hello travelers! Are you at camp yet? Are you having the best time of your life? I'm at home in New York this week, and yesterday I said goodbye to my best friend who will be in California this summer then South Africa in the fall and I won't see her till January. Here's the news we missed while I was crying and listening to Kate's Long Distance Relationship playlist (because friendships are relationships too).
---
 Exploring Identity Through Art
+ Even though it can be dangerous and/or illegal to be openly queer in many African countries, South African artist Zanele Muholi has created a photo series called "Faces and Phases" that explores the beauty and complexity of queer women in Africa. Says Muholi "To be black, lesbian and African is by its very nature political in a world that is still overwhelmingly heterosexual."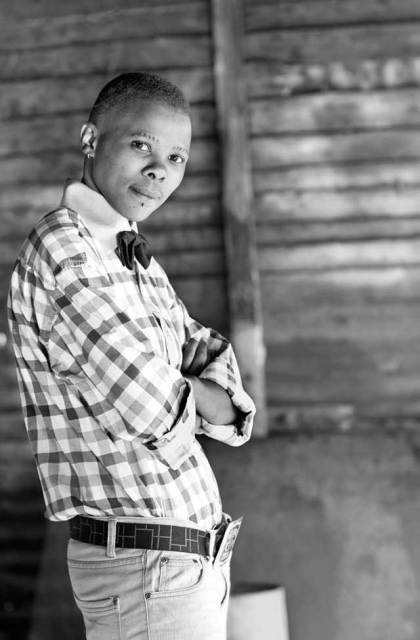 + Brazilian journalist and activist Nana Queiroz began a powerful photo project and growing social movement to resist the misinformed idea that women's attire indicates that they deserve to be sexually assaulted. Says Queiroz:
There was research here released by IPEA, a government institution, that said that many Brazilians, including men and women, believe that if women behaved better there would be less rape. I felt this was outrageous. If someone was raped, the one to blame is only the rapist, not the victim. Women should use their bodies for whatever they want.
+ London-based artist Hassan Hajjaj created an amazing photo series where he dressed Barbie dolls in traditional Moroccan clothes decorated with Western designer labels. The striking collection is part of a larger community of artists working to repurpose and reframe Barbie and other doll, and the results are fascinating.
---
Resisting, Organizing in and Beyond Prisons
+ "No Selves to Defend: A Legacy of Criminalizing Women of Color for Self Defense" is an anthology consisting of the stories of women like Marissa Alexander and CeCe McDonald who have been incarcerated for defending themselves. Copies are available from Free Marissa Alexander.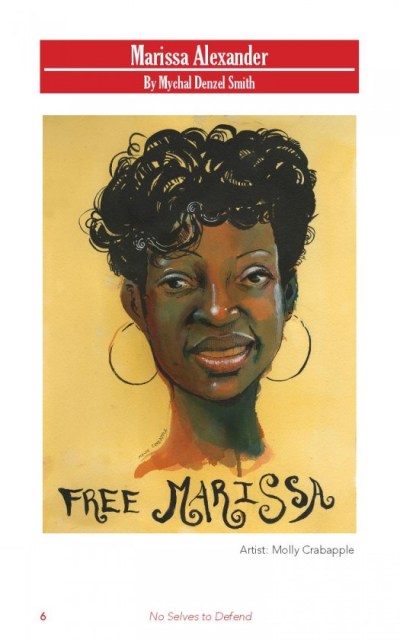 +An ACLU investigation revealed that pregnant female inmates in Pennsylvania are still shackled before and during childbirth, despite the fact that state law actually prohibits this practice.
The American Congress of Obstetricians and Gynecologists calls this practice "demeaning and rarely necessary" and has outlined the medical dangers it presents to the pregnant person and fetus. The use of physical restraints on pregnant women can increase the risk of venous thrombosis, interfere with labor, and prevent women from breaking a fall.
+ In France, prison guards went on strike and blocked around 10o out of the country's 192 prisons.
They protested their working conditions in the overpopulated prisons. Several unions joined forces for the occasion. They claimed to have lost authority over the inmates. They advocated against a tolerant approach of managing inmates.At the same time, the automation of prison work has resulted in a substantial reduction of personnel. The rising number of inmates has combined with the rising number of administrative tasks into a rising tide of aggression against guards.
---
 Women are in the News, Women ARE the News
The firing of New York Times Executive Editor Jill Abramson is sparking a lot of really important conversations.
+RH Reality Check provides a well-rounded critique of Sheryl Sandberg's "Lean In" philosophy in the context of Abramson's firing.
One is left wondering: Would Sandberg blame Abramson for her firing? Would she say that Abramson's needful investigations of her pay gap were too threatening to her male colleagues, or that Abramson's storied "brusqueness" was evidence that she failed to wear that all-important smile often enough?

And if Sandberg would not blame Abramson for her sacking (as one certainly hopes she has the decency to avoid doing), then what does that say about the quality and applicability of the whole Lean In argument?
+ Abramson was allegedly fired in part because she believed she was making less money than her male colleagues for doing the same work. Buzzfeed created some infographics displaying the gender wage gap in journalism.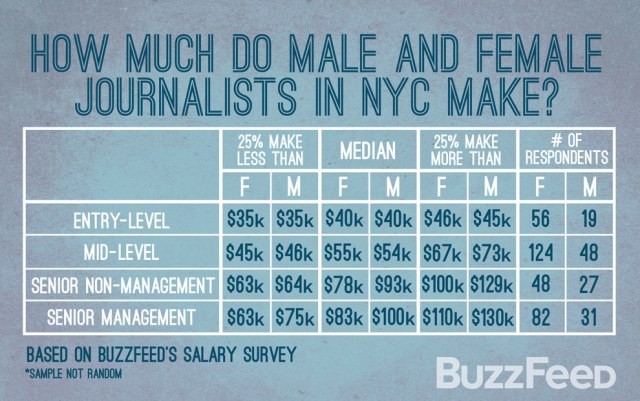 ---
Musings on Music
+ Tori Amos recently released her 14th album, Unrepentant Geraldines, along with some musings on the meaning of feminism:
It means something different now than it did. It was an easier exercise in my 20s and 30s to be really critical of myself, and of everyone, really. Often I've found that women can be much more critical of women than men are. I've been so blessed to meet women that tell me their stories, but so many of the stories are about girl-on-girl crime, ruthless judgment, and it's such a cop out! It's easy to rip someone to pieces. It's easy. It's the obvious thing to do. It's harder to understand that it's being done because they, the bullies have usually been abused. In feminism, there's gotta be a place where there is tolerance and exploration. Women need to find, and make, a community where we can understand each other. We need to react to each other, and listen to what each of us is expressing.
+ LA-based singer songwriter Jesse Thomas just released her second album, and came out! While the title of the album, Burn the Boats, is pretty problematic because Thomas has explicitly said she named it in reference to Cortes conquering the Aztecs, the music itself is great. I saw her open for Andrea Gibson a few weeks ago, and she has a relatable, quirky stage presence that makes her performances especially wonderful. You can stream the album from her website.
+ Love him, hate him, love to hate him, Macklemore is in the news again. This time, he is defending himself against criticism of his outfit choice for a Seattle performance, which many have said was a less-than-tasteful representation of Jewish stereotypes.
---
Cool Things are Happening on the Internet!
+ Remember how excited we were about Give OUT Day? And remember how important that day was?
As queer people, we must give back to the organizations that are working hardest to make our lives better, safer and freer. Even small donations help organizations demonstrate and celebrate a broader base of support for their work.
Well, thanks to your help, nonprofit organizations serving the LGBTQ community are receiving nearly one million dollars! And one of the organizations that had the most individual donors is Black Girl Dangerous!

+ If your OKCupid dating adventures aren't going super well, there's a new OKC on the block. If you're down for the struggle and the snuggle, OKComrade has been quickly gaining repute for being a place for all kinds of progressive, socialist, anarchist, communist, folks to find love on the internet.
---
 You Should Go!
+ Shanghai Pride is in its sixth year of organizing China's largest pride week. If you're in Shanghai this June, you can join over 3,000 participants in celebrating China's LGBT community!