Hello, corn chips! I'm here to help you get your news fix while you're busy watching The L Word. Or while you're busy surviving a snowstorm. Either one.
Here's the news we missed this week while I was walking Eli in a wannabe-blizzard.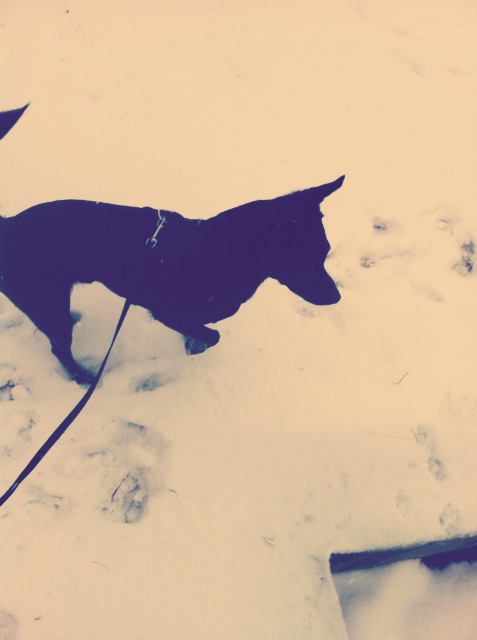 Y'all Love To Smoke
LGBT Americans love to smoke: we spend 7.9 billion bucks on ciggy butts each year. Let me clear my throat and say that one more time:
"It's a brutal truthwp_postssays the Network's Director, Dr. Scout, "We're spending more on something that kills us than everyone else is spending to help us."

According to Scout, LGBT smoking disparities have been documented with a series of studies over several decades, but the 2012 National Adult Tobacco Survey marked the first time a national surveillance instrument reported LGBT smoking prevalence. In that survey, 32.8 percent of LGBT respondents smoked, versus 19.5 percent of others.

"LGBT people smoke at rates that are 68 percent higher than the general population,wp_postsnotes Scout, "and the 50 years of Surgeon General's reports just show us how effectively lethal tobacco is."
I'm going to hang my head in shame at Camp 5.0 from the Smokers' Circle. Promise.
Playing Politics
+ GOProud's a lot less proud of their party now. Turns out even the most conservative gay dudes hate a Boehner every once in a while.
One of the founders of GOProud, a group for gay Republicans, quit the party on Tuesday. And in our discussion about why, Jimmy LaSalvia had some parting shots for Speaker John Boehner and party chairman Reince Priebus over their "tolerance of bigotry."

"Reince Priebus, he talks a good game," LaSalvia says, "but he doesn't have the balls to do what it takes to actually change things."
+ In other news, Obama nominated a black lesbian to the bench and a Latina to lead the Small Business Administration. DIVERSITY IS FUN, Y'ALL.
Model Status
Cara Delevingne, Joan Small, and Karlie Kloss – three supermodels – hung out this week and got to #forking. What does it all mean? And does anyone really care. Like, can I get a show of hands.
You Should Go: Sexy Times
Join Good Vibrations, San Francisco's sexxxiest retailer, for Humpday Happy Hour this week to learn about sex toy technology!
Wednesday, January 29th
6:30 pm – 7:30 pm
1620 Polk Street (at Sacramento Street)
San Francisco, CA 94109
FREE!

Find out what's new in sex and tech with a show-and-tell to remember. Grab your favorite geek and see the advances in the realm of sex toy function and design, featuring local designers from Minna and Jimmyjane. All genders and sexualities are welcome. Free gift for each attendee!
F*ck This Shit
+ Over 45,000 people signed a petition protesting Ikea's very convenient recall of an adorable lesbian love story from its catalogue when it went to Russia. LGBT activists delivered them by hand.
+ Mona Charen thinks treating LGBT youth with love, respect, and tenderness is child abuse. Believe it or not, she's a writer – meaning she should maybe realize she is using the wrong definition for that term.
+ Virginia tried so hard, and got so far, but in the end, it doesn't even matter – and LGBT folks got the short end of two sticks.
+ SURPRISE! Objectifying women does not make people want to hang out with you. Not even at comic book conventions.
+ The Shriver Report shows that women are living on the brink. What can we do to help them?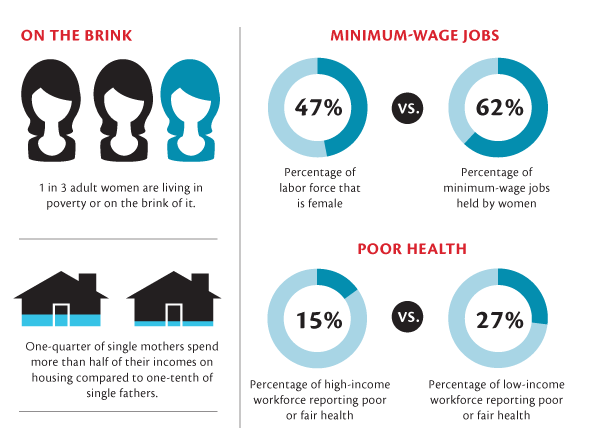 It Keeps You Warm
The third housing unit for LGBT elderly folks is wide open in Pennsylvania. Because dreams do come true.
Jerry Zeft was so excited to move into his new apartment that he slept on an air mattress for nearly a week while he waited for his bed and other belongings to catch up with him. No matter that he's 70 years old.

Zeft had landed a coveted spot in a new affordable housing complex for lesbian, gay, bisexual and transgender seniors in the heart of downtown Philadelphia. Only two other U.S. cities have similar developments.

"I wanted to get into a community that I'm more comfortable in," Zeft said shortly after picking up the keys to his unit.