Here we are again, on our own! Going down the only road we've ever known! Like a drifter, we were born to drink lots of wine and then do yoga in the morning and then perfect our eye makeup and work super hard and then read a good book! Good job everyone!
You Should Go or Do or Give
+ It's time to answer the 10th Annual LGBT Community Survey!! The more Autostraddlers who answer this, the better Autostraddle looks to the outside world, aka people with money. So please participate if you have minute!
+ Get your presale tickets for LezCab Sings the 90s on May 28th!
---
Queer as in F*ck You
+ Ok first take a cleansing breath in through your nose! Imagine you're breathing in tiny sea sponges, and as you breathe them in they begin to work, scrubbing and shining up the energy and space inside and around your body. Then we're gonna sigh that breath out. As you exhale, imagine the sponges are leaving the shiny clean space of your body and taking with them all of the grime and stagnation you once held. Good.
Now read this: Does Your Sexual Identity Really Need a Label?
Y'all, is Michelle Tea trolling us? Or trolling straight women? I'm not sure! But I hope you're wearing your soft pants because you've just sidled up to the Blanket Statement Buffet! Grab a TRAY! Maybe read this!
Enormous Salad You Can't Possibly Finish: How detached and bizarre is it to make a broad cultural statement anchored on the perceived experience and personal politics of a small handful of wealthy, famous white people? Pretty!
Soup That Seemed Like a Good Idea I Guess: "I was getting older and wanting to settle down, and straight men seemed preprogrammed for that type of situation."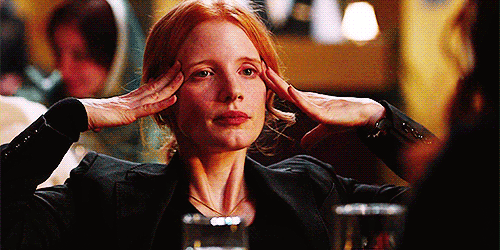 What Kind of Bread is This: A Mark Ruffalo clause? ??? ? ?? What about a Chasing Amy clause? ? ???? Or a Kissing Jessica Stein addendum? ?? ?//….?01110000 01101100 01100101 01100001 01110011 01100101 00100000 01110011 01110100 01101111 01110000
Carbs and Meats Covered in Cheese or BBQ Sauce: "These breaks from television's regulation heterosexuality were on a continuum with real-world triumphs." ………………………………………………………………………………?
Unlimited Cobbler and Ice Cream and Jello and Sliced Fruit: Is the real problem just that Michelle Tea never tried dating Matt McGorry?
But I guess in the end it doesn't really matter. Straight people have typically viewed other people choosing to publicly label their sexuality as either a trendy reaction or an excessive show of self-importance at best, especially where women are concerned. Why should this one little article try to make a difference?
+ And hey a little relatedly! Comedian Sam Jay Hates Da Brat's "Wat'chu Like" Identity Crisis.
+ Important! When Trans Selfies in Bathrooms Go Viral.
+ Italian Lesbian Couple Wins Right to Adopt Each Other's Children.
+ Queer History Happens Everywhere.
+ Lesbian Icon Sally Miller Gearhart Honored by San Fransisco Pride.
+ In case you need to explain things to people in your life: Think 'Bathroom Bills' and Other Anti-LGBT Legislation Don't Impact You? Think Again.
---
Doll Parts
+ How Male Theologians Ruined Parenting.
+ Why Do So Many People Still Believe Abortion is Dangerous?
+ The First Woman to Put Her Face on Packaging Got Trolled Like Crazy.
+ The Best Witch Cinema You Haven't Seen. Or maybe you have? Let me know if you have.
+ Helpful Man Patrols Texas Ladies' Room, Tells Woman 'You're Dressed Like a Man'.
+ Academia is Quietly and Systematically Keeping Its Women From Succeeding.
+ How Ending the Tampon Tax Became Viral Legislation.
+ Why One Woman Stole 50 Million Academic Papers and Made Them All Free to Read.
---
Saw This, Thought of You
+ The Joke Was That Obama Wasn't Joking.
+ Families Reunited After US-Mexico Border Opens Briefly. This video autoplays, so make sure you're fully prepared to cry before you click the link.
+ Even for Those Here Legally, High Stakes and Few Protections in Immigration Courts.
+ Why America's Schools Have a Money Problem.
+ What Should You Do If You Find a Lost Baby Bird. This is important.
+ Dispatches From the Front of the House: Restaurant Regulars.
---
And Finally
CAT TREAT COMPANY MAKES COLLAR THAT TRANSLATES YOUR CATS MEOWS INTO WORDS.