Hello, queermos and gentlefolk! HAPPY HUMP DAY! How are you holding up in this summer heat? My air conditioner is broken so please don't ask the same question of me, even if you're just trying to be polite.
Here's the stories we missed this week while I was opening my windows just a liiiiittle bit more.
F*ck You Very Much
Let me see if I can get this over with fast.
+ F*ck Exxon:
For the 14th consecutive year, shareholders of petroleum giant ExxonMobil have rejected an antidiscrimination resolution that would have protected employees from being fired or harassed simply because they are LGBT.

The vote at today's annual shareholder meeting in Dallas was not unexpected, but 81% of shareholders voted in opposition to the protection, with just 19% in favor — the lowest support ever recorded, reports the Dallas Voice. 
The Pentagon will be celebrating LGBT Pride Month again this year, but the memorandum announcing the designation has caused a stir with an organization that supports LGBT service members and veterans and their families…Although the repeal of "don't ask, don't tellwp_postsended the ban on out gay, lesbian or bisexual service members, the military continues to consider a service member being transgender grounds for a discharge from the military.
Twenty five year-old Kevin Kiadii, who in April became the fifth man to accuse Elmo voice actor Kevin Clash of sexual abuse, was allegedly targeted in an anti-gay hate crime, continuing a disturbing trend of recent anti-gay attacks in New York City.
Even though the first national DYKE March was twenty years ago, lesbians are still struggling to get attention in the LGBT rights movement. Flip through the next gay magazine that you find and take a look at the advertisements. Most of them will feature and target gay men because the writers and advertisers assume that, just like straight women, lesbians will have a higher tolerance for being left out and still remain interested and active. Lesbians all over the Salt Lake valley read Q and The Advocate, but when was the last time you saw a gay man flipping through a copy of Curve? And if there isn't a strong lesbian presence in LGBT literature, the transgender community has been almost entirely left out.

But this isn't about a bunch of magazines or where we spend Saturday afternoon. Regularly pushing aside the LBT to let the G take center stage has serious ramifications for the communities being overlooked.
+ And for the last time: IT'S YES FUCKING HOMO, OK.
Gimme Gimme Moar
I'm flying high, defying gay gravity….
Defying Gay Gravity was initially written as my own personal response to fulfilling on a childhood regret: coming out as a kid in middle school. Instead, I waited until years later when I felt safe and self-assured that it was a step I was willing to take. The book however transformed into the personal journey of Gordi and how he comes to accept himself for who he is: a gay boy looking to find a place for himself in the world.
https://www.youtube.com/watch?feature=player_embedded&v=vmxov8qXOcw
Putting Sexism on the Map
When Laura Bates took on the Everyday Sexism Project, she intended to compile stories of discrimination – not a tome. But now, the project has a website where it compiles the hundreds of stories it receives on the regular via Twitter, and they're becoming part of a larger feminist movement overseas.
The police plan to use the Everyday Sexism site to enhance their intelligence on where and when harassment happens, said Inspector Ricky Twyford of the British Transport Police, the project manager for the move to curb sexual harassment on London's buses and trains.

They also want Ms. Bates to repeat what Inspector Twyford called a powerful talk she delivered to police officials, in which she read posts from women describing being harassed or assaulted. The police plan to record it to use in workshops for officers who patrol the transit network, he said.

Stella Creasy, a Labour Party lawmaker who exchanges Twitter postings with Everyday Sexism, said these stories demonstrated that women remained unequal.

"This is real life, this is happening every single day to women in our country,wp_postsMs. Creasy said. "There is a resurgence of feminist activism, and I say bring it on. That is amazing, that is going to make Britain a better place for everyone."
YSG: Phresh Cutz
It's baaaaaaaaack. Be there Saturday, June 8 from 8PM to 2AM or be totally rectangular and perfectly even on each side.
WHAT

A dope-ass, queer-as-fuck nighttime pop-up barbershop and party for you and your frands featuring:

Fresh cuts (of all styles, lengths, genders, and feelings)
Fresh tracks (four DJ sets)
Dranks (beer and wine)
Drinks (coffee and tea)
Snacks (vegans and non-vegans, we got ya covered)
…and sexyphresh queers

Cover: $5 (sliding scale, no one will be turned away), all ages
Black Muslim Lesbians in Mecca
You have to read this for yourself to understand.
S: That's what we are looking for ourselves, that we don't have to negotiate any parts of ourselves, its tiring and exhausting. It's amazing that you created this space alongside these women.

RS: And I even— like when they say "Red Summer created this space.wp_postsI didn't. I just asked you to come to the house. There would be no spaces if women didn't show up."

S: It would be just be yourself. [laughs]

So Atlanta is known as the "Gay Meccawp_postsand I've heard that from non-Muslims, and I think it is interesting to take Mecca and take it as this place as a pilgrimage to go to Atlanta. Anyone who is black and gay wants to go to Atlanta to feel safe and to embrace themselves. Do you think that for Muslim women there is an attraction to live in Atlanta and to be in a space where they can kind of reconcile their sexuality with their faith?

RS: I don't think if Muslim women in Atlanta had confronted that with space [living in Atlanta]. Even though there is the term of "Gay Meccawp_postsnobody has said it as a religious term, even though there is much Muslim community in Atlanta. And I live in a community where there are restaurants, you see women in hijab walking down the streets, its not like it was far away from me. But I didn't still feel welcome. And I didn't, its not that anyone had a chance to ostracize, I was already prepared to not be welcomed into that space, because of my sexuality. I had enough at home, I didn't need to recreate that experience here, but I think because its so okay to be lesbian in Atlanta, that kind of trumps it in a way. Okay I am okay with myself in this way, and now I can look at the other part of myself. Does that make sense? Like once we establish we are in safe space we are not going to be bashed or whatever, then we wanted to make it a complete safe space, not a partial safe space not a space for some of us, but a complete safe space. And what that looks like.
Have Another Drink, On Me
Do women drink too much? I am definitely the wrong person to ask.
The recommended limit for alcoholic consumption established by the National Institutes of Alcoholic Abuse and Alcoholism for women is three drinks on a given day and no more than 7 beverages a week. The study also states that men should not drink more than four drinks on a single day and no more than 14 a week.

Drinking beyond these limits can put women in serious risk for breast cancer or liver disease, as well as long-term memory loss. Despite these scary risks, a new study from the Massachusetts General Hospital's Center for Addiction Medicine found that college women are 5o percent more likely to exceed these limits than men. While women might not be pounding more than three drinks a day, they are most definitely consuming more than seven drinks a week.
Dr. Who?
Dr. Who should be a woman so that I can be interested in popular, contemporary television again.
Gay Marriage Goes Global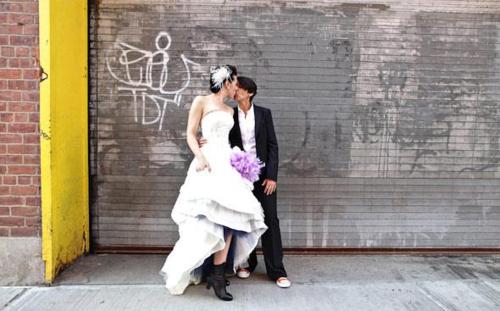 + Nigeria's House of Representatives banned gay marriage – and set a sentence of upwards of 10 years in prison for a bunch of random acts of homosexuality!
Under the proposed law, Nigeria would ban any same-sex marriage from being conducted in either a church or a mosque. Gay or lesbian couples who marry could face up to 14 years each in prison. Witnesses or anyone who helps couples marry could be sentenced to 10 years behind bars. Anyone taking part in a group advocating for gay rights or anyone caught in a "public showwp_postsof affection also would face 10 years in prison if convicted by a criminal court.

In its voice vote, the House simply adopted all the clauses previously passed by the Senate without any discussion. The bill now sits before Jonathan for his approval or veto. Presidential spokesman Reuben Abati did not respond to a request for comment Thursday night regarding the president's position on the measure.
+ Another week, yet another conversation surrounding gay marriage in France.
+ As of Monday, the Peace Corps is interested in seeing same-sex couples work together within the program.
Queer is Like…
Lezbreal. Queer is, like, everything.