Hello, turtles! (You'll never know if I mean the animal or the chocolate, and if you're wise, you'll never care.) This week I got nostalgic and had subsequent panics about the future! So here's all the stories we missed while I cried softly to the series finale of Fraiser on Netflix.
Goodbye, Sweet Sriracha
We tried so hard and got so far, but in the end, it didn't even matter. The Sriracha plant is closing, at least partially. The only thing that could possibly be next is the apocalypse and/or a new world order, really.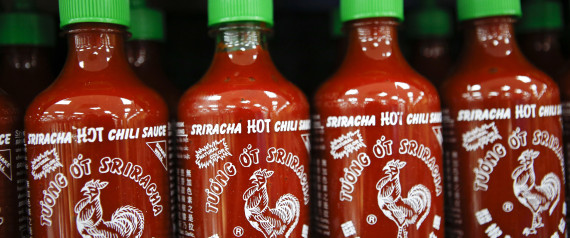 Period Pride
Forgot about "your time of the month," "the Curse," and all the delicate and discreet euphemisms for menstruation. Recently, there has been a spate of viral music videos and art from a rising group of female artists who are determined to sing, rap and depict menstruation with (graphic) candor.

From rapping about cunnilingus on their period to putting a full-bush, bleeding vagina on a T-shirt, these musical and visual expressions of menstruation may seem initially jarring and even over-the-top. But they represent a bracing backlash against the blue-liquid marketing culture. Now, a generation of women who began their periods in an age of euphemistic "Mother Nature" ads are embracing menstruation in all of its bloody glory as their way of reclaiming their un-sanitized womanhood.
WATCH: TransMilitary
A new documentary reminds us that DADT wasn't the only anti-queer policy inhibiting full participation and fulfillment for queermos in the military. For trans* folks, their preferred genders remain a complicated battle line.
https://www.youtube.com/watch?v=1sH3nKv9miA
F*ck Bill O'Reilly
Out actor Alex Newell from Glee has no patience for Bill O'Reilly patronizing "dopey kids" by trying to protect them from trans* characters on screen. (He regrettably forgot to mention that Bill O'Reilly called Glee an "undeniably…good program," which is a lie.)
Shortly after Newell's character, Wade "Unique" Adams, was introduced on Glee, O'Reilly criticized the popular musical series for its inclusion of a trans teen and claimed, "If you make it glamorous in a program likeGlee, which is undeniably a good program … a lot of these dopey kids are confused about who they are."

In a new interview with Fusion, Newell fired back with a few comments of his own about O'Reilly's harsh words. "It's wrong to call people dopey," he told Fusion's Alicia Menendez Thursday. "When it's something this poignant and such a big part of the society, you can't call kids dopey, because this is something that they're actually going through, this is what they feel on the inside, there's nothing dopey about it."
Big ____ on Campus
College campuses may be the nexus for a movement toward preferred pronouns.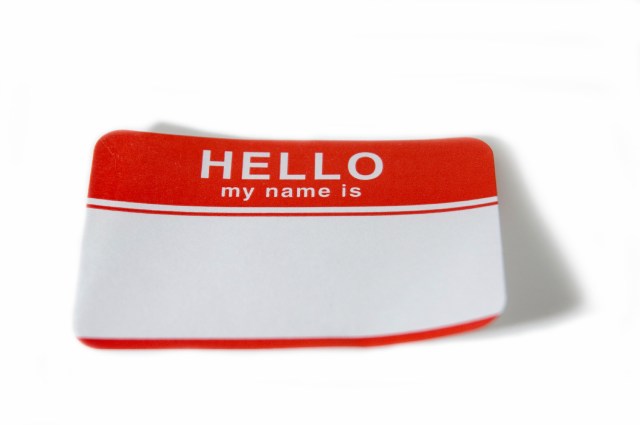 Where Have All The Lesbos Gone
Not to the TV set, that's for sure.
Speaking at "Lesbophobia in the Media", a debate held jointly by Women in Journalism and lesbian magazine Diva last week, Carr called for more realistic depictions of gay women on TV. She highlighted how unlikely it is for disability to be a characteristic of an on-screen lesbian. "I'm not seen as being capable of having any kind of sex as a disabled woman," she said. "I'm asexual. Disabled women are very much desexed."

Writer Iman Qureshi said lesbianism is never "incidental to a character" in TV and film. "You don't wake up in the morning, have breakfast and think – I'm having breakfast as a lesbian," she said. "Why can't lesbians just be people?" Jane Czyzselska, the editor of Diva magazine, agreed that lesbians are either portrayed as heavily sexualised, wacky or asexual. "I don't see any butch dykes on television. I don't see any archetypes or role models and we definitely need more to move things on."
MHP's Black Feminist Syllabus
Well this is fantastic. READ IT.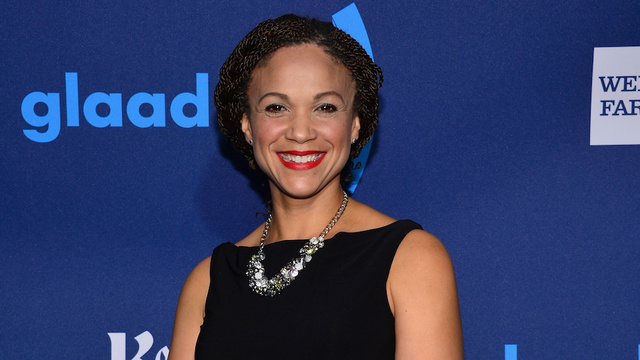 Last week, whilst schooling Michelle Cottle on her insipid "Michelle Obama is a feminist nightmare" article, Melissa Harris-Perry quipped, "You might want to read up a little bit on black women and our feminism. I'm happy to send you a syllabus." To which the Internet responded, "Um, yes, please do."

Very happily, that quip has now become reality: here is MHP's suggested reading list on black feminism. It's an amazing, inspiring, hugely necessary resource, and it covers a wide breadth of theory and history. Take a look, educate yourself, share it, use it to augment your holiday wishlist, bookmark it for future use, print it out and turn it into a vision board, etc etc.
Gay Marriage Chronicles
+ A majority of Croations do not have positive emotions related to same-sex marriage, so their government is going to push ahead with gay civil unions instead.
+ How the f*ck do Mormons feel about gay marriage, anyway?
You Should Give / Go
+  "Out of This" will transport you from Art Basel Miami into some sort of artsy, queer fantasyland. All you gotta do is RSVP.
Chaperones is about Alex Bell, a math teacher, and Ramona Hernandez, an English teacher, who are new to Lakeview High School. Because Lakeview is notorious for having a disastrous prom every year, the new teachers are required to attend as chaperones, as nobody else will do it. Alex and Ramona take prom as an opportunity to get to know each other better, but every time they manage to connect, a rowdy student or the callous Principal Jensen get in their way. The story follows their efforts to get together throughout prom night despite the challenges being presented to them.
+ You can't always go home again. But you could always go HOMO FOR THE HOLIDAYS AMIRITE.
Homo For The Holidays is a seasonal spectacle guaranteed to make even the most stubborn yuletides gay! An unforgettable all-star cast of burlesque, cabaret, dance, drag, and musical local luminaries come together in a display of glittering grandeur that's been called "F*CKING GREAT….F*CKING HILARIOUS!" by Dan Savage of The Stranger.

Jinkx Monsoon will be performing in Homo for the Holidays December 12th-14th and December 23rd-24th. Scott Shoemaker will be performing December 18th-22nd.)