Welcome to Almost Famous, a weekly segment where we ask up-and-coming queer musicians some not so hard-hitting questions about music and life and maybe even convince them to share photos of their pets. Get to know intimate details about your new favorite artist or band before they hit the Big Time and become too famous for us to interview for real.
Header by Rory Midhani

---
Dollhouse Riot
Montréal, Canada
Dollhouse Riot are a 'near deafening' alternative/pop-rock band that formed earlier this year in Montréal, after bonding over their collective love of Joss Whedon and riot grrrl. Aw. In just a few short months, the band has won hearts with their new single, "Cuntagious" and a rockin' cover of Miley's "We Can't Stop", and shared stages with other acts you might enjoy like Hunter Valentine, Die Mannequin and Courage My Love.
Dollhouse Riot are Kayla Whynter (lead vocals), Dani Z. (drums), Cat Campbell (guitar/vocals), Tasha Reid (bass) and Katt LeStrange (guitar/vocals).
How would you describe your music?
Three words: Love. Sex. Riot.
Which track would you most like everyone to hear?
Our first single "Cuntagious", which is available for FREE download. There's also our cover of Miley Cyrus' "We Can't Stop".
What do you get up to when you're not making music?
Kayla: Hanging out with friends and going to shows.
Cat: I'm an audio engineer at a sports-talk radio station and do loads of freelance work.
What was the first and last record you bought?
Katt:
First: Spice Girls – Spice
Last: Thy Art Is Murder – Hate
Dani:
First: Simple Plan – Still Not Getting Any
Last: Courage My Love – Becoming
Cat:
First: Mariah Carey – Daydream
Last: Counterparts – The Difference Between Hell and Home
What's your 'guilty pleasure' music?
Kayla: Justin Timberlake
Katt: J-Pop all day, everyday!
Do you have any pre-show rituals?
Dani: Pushups.
Cat: I stretch a lot and text my mom, because I'm cool.
If you could share a line-up with any two other artists?
Katt: Heart and Joan Jett… because that would be one hell of a female powerhouse!
Cat: Hunter Valentine and God-Des & She.
What is the best piece of advice you've received?
Cat: Back in 2001, George Leach told me "Play to express, not to impress." This has been my motto ever since.
Dani: Passion before comfort.
Who is your idol?
Kayla: I am constantly inspired by Joan Jett for her perseverance and her badass persona. Marilyn Manson for his views on life and his mind. My friends for their unwavering support.
Katt: Simone Simons of Epica.
What's your favorite thing about living in Montréal?
We love Montréal for so many reasons! The Village and amazing LGBTQ community, the Montréal Canadiens hockey team and of course, the pretty French girls!
Do you have any pets?
Cat: My Dachshund McGregor!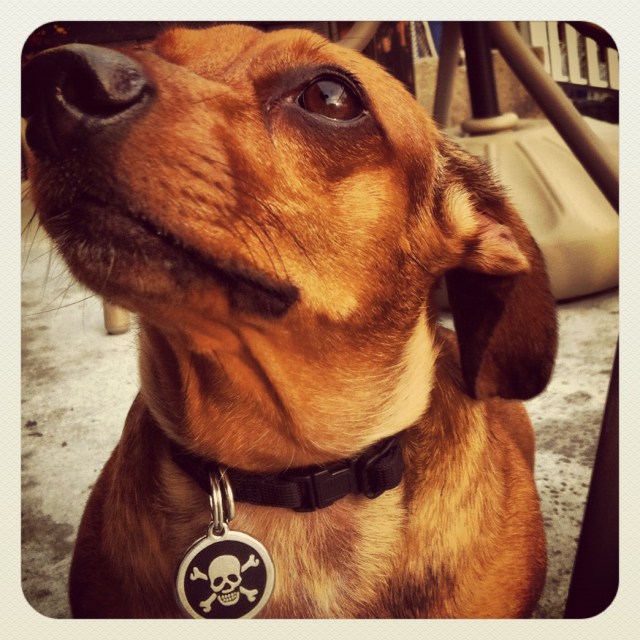 Kayla: My cat Kai!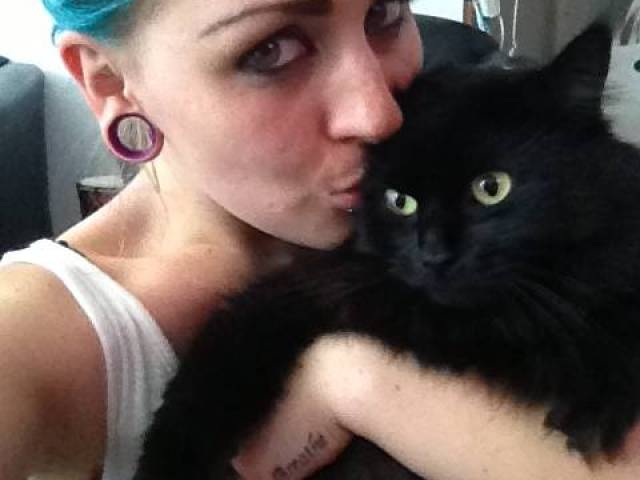 Katt: My house is a zoo!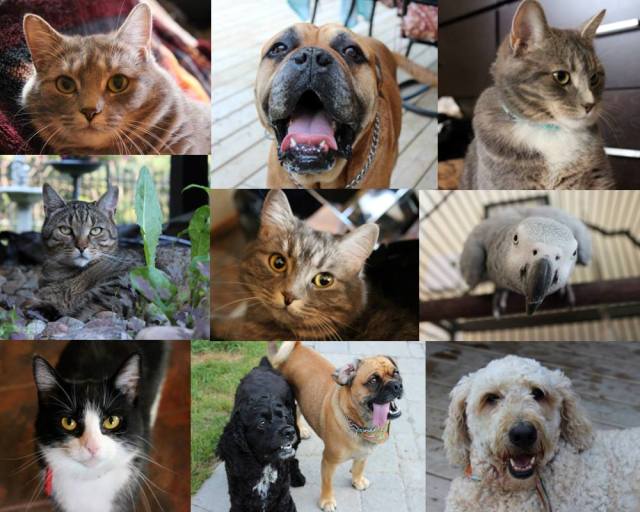 For everything else on Dollhouse Riot, check out the band's Facebook page, YouTube channel, BandCamp page and Instagram (@DollhouseRiot).
---
If you are, or know of, a queer artist or band that should be featured in Almost Famous, drop the details to stef [at] autostraddle [dot] com. Please write 'Almost Famous' in the subject line!