My girlfriend and I started dating when I lived in Chicago and she lived in Brooklyn. We were introduced by mutual friends while I was filming a webseries in New York, and neither of us thought our quick attraction to one another would turn into anything more than an on-and-off fling that we'd pick up whenever I was in town for production. But even after just one night together, we started texting almost every day. I came back to New York and we spent every second we could together. She came to Chicago. Not long after, we realized we had fallen into a relationship. And not just any relationship: a long-distance relationship.
By then, I considered myself an expert in long-distance dating. Every relationship I've ever been in has been long-distance for an extended period of time — something I never planned and yet makes sense to me given the way I've always formed close relationships with people who live far away from me in the form of intense internet friendships. But my girlfriend was mostly new to the long-distance life, and we both struggled with being apart. There were little things that made it easier: simultaneously watching Parenthood and The L Word and Jessica Jones while texting each other, writing each other letters loaded with longing, counting down the days until we would be together again. One time, we stayed on the phone with each other overnight, sleeping with our ears close to our phones, occasionally waking up to the sound of each other's breathing and rustling on speaker. Thinking about it now, a 10-hour phone call seems excessive, but at the time, it felt so right.
You can find a DIY guide to gifts for your long-distance love here. But if DIY isn't quite your thang, the following is a list of things you can buy this holiday season for a partner who might not be in the same city as you but is always on your mind.
---
Memory Boxes
It can be as simple as a plain old shoebox, but something that you can fill with personal notes and keepsakes makes for a special gift—one that can be used for the entirety of your relationship. There are some fancier options, like the personalized memory box from the New York Times (support journalism while preserving memories!).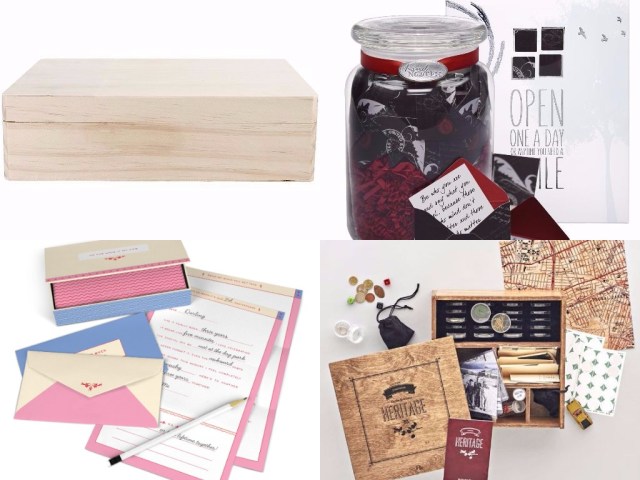 Wood Memory Box // KindNotes Keepsake Jar // Letters to the Love Of My Life Box // New York Times Personalized Memory Box
---
Love Notes
Some of these can be sappy as heck, but I've found from personal experience that nothing brings out someone's sappy side quite like a long-distance relationship. And writing love letters can be intimidating to a lot of people, so here are some gifts that will help you out on that front while still allowing you to put your own personalized twist on them. (If you're thinking of getting just a plain memory box, these are the kinds of things you can put in it!)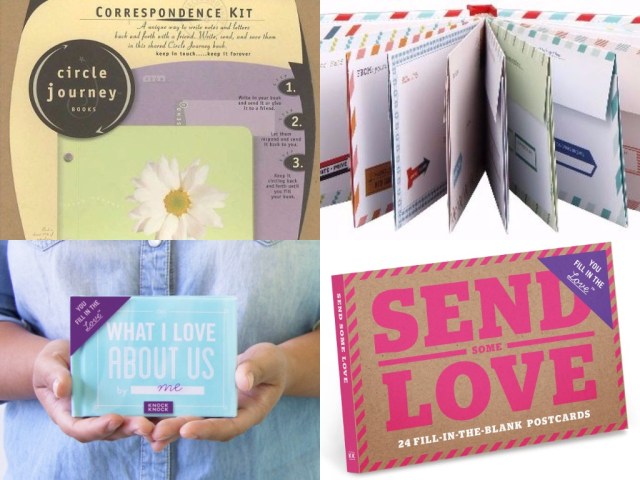 Circle Journey Correspondence Kit // Letters To My Love // What I Love About Us Journal // Fill In The Love Postcard Set
---
Snuggle Surrogates
Long-distance can be hard in the sex department, but when my girlfriend and I were apart for all those months, physical contact in general was something I craved on a daily basis. My girlfriend often confessed to snuggling her pillow and pretending it was me. One time, she even sent me a Snapchat of her pillow with my face drawn on it. It's hard to replace real touch, but send your lover something to hold onto when you can't be there.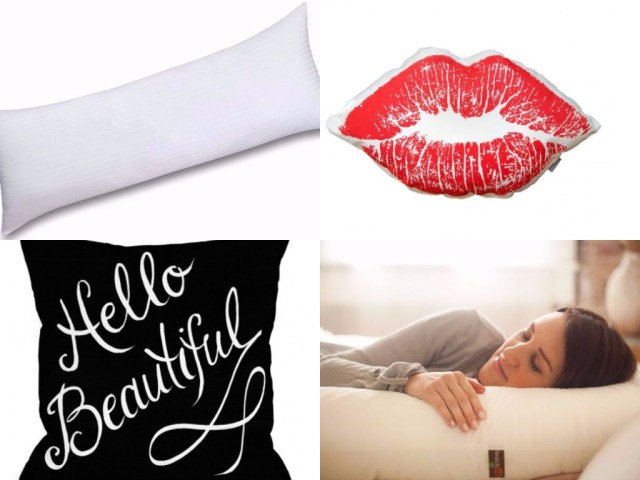 Standard Body Pillow // Kiss Me Lips Pillow // Hello Beautiful Pillow // Total Body Pillow (I think this is for pregnant people but OMG it looks so comfy)
---
Things to Keep Them Warm
Along the same lines as the snuggle surrogates, here are some gifts to keep 'em warm when you can't lend your body heat.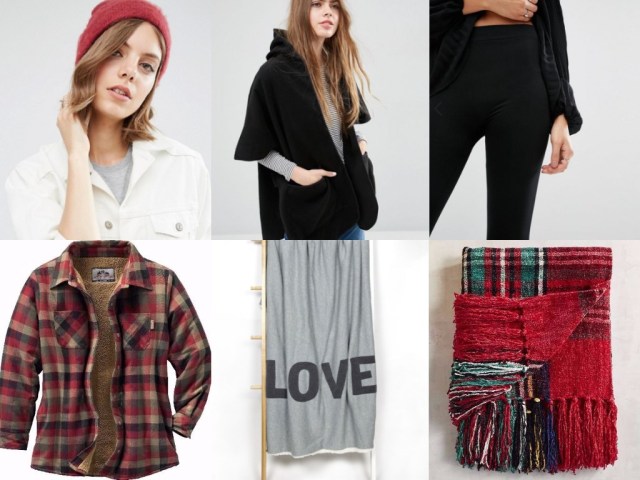 Fluffy Super Soft Beanie // ASOS Hooded Cape // Fleece Leggings // Fleece-Lined Flannel // Love Throw Blanket // Plaid Throw Blanket
---
Jewelry
Again, jewelry specifically catered to long-distance couples can get very sappy very fast (so many variations on the "key to my heart" cliché), but I found some that I think are nice without being Too Much.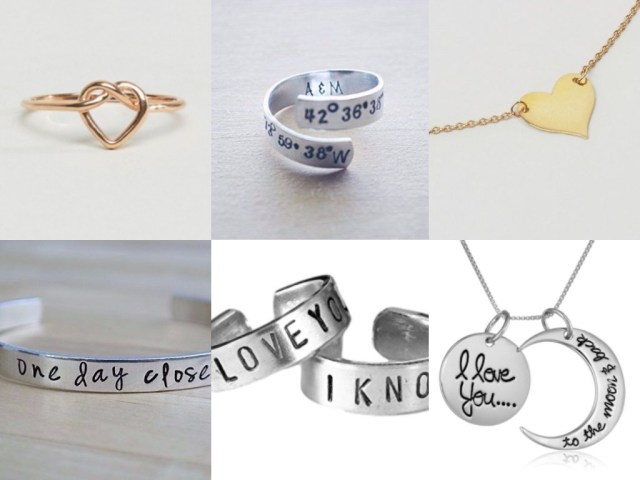 ASOS Rose Gold Sterling Silver Heart Knot Ring // Custom Coordinates Wrap Ring // ASOS Gold Plated Heart Choker // One Day Closer Bracelet // I Love You/I Know Rings // I Love You To The Moon And Back Necklace
---
Home Goods to Make Them Think of You
One of the first gifts I bought for my girlfriend was a handmade mug, because while I thought about her throughout my days in Chicago, I realized she was always especially on my mind in the mornings and just before I went to sleep. Here are some miscellaneous goodies your boo can put around their house, with a focus on gifts that will make mornings alone a little brighter.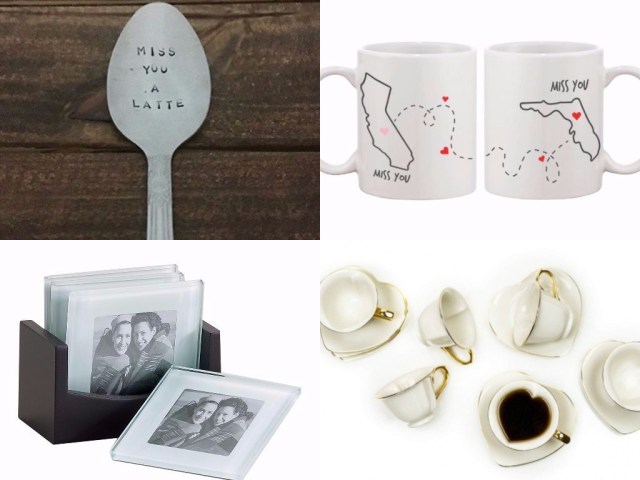 Miss You A Latte Coffee Spoon // Customizable Long Distance Mug Set // Photo Glass Coasters // Inside Out Heart Cup and Saucer Set
---
App-Controlled Sex Toys
Depending on how long you've been long-distance, sexting has probably become a fairly regular part of your life. Sex toys that can be controlled remotely by mobile apps will take your sexting game to the next level.
We-Vibe Sync // OhMiBod blueMotion Remote Vibrator
---
More Tech to Ease the Distance
Letters and care packages are definitely nice, but the main way I communicated and connected with my girlfriend when we were apart was via the wonderful world of technology. Seriously, don't ever let someone who is not in a long-distance relationship tell you that you're on your phone too much. They probably wouldn't understand. Recently, I've joked to my girlfriend that the new iOS update for Apple products would have made our lives so much easier if it came out while we were still long-distance… iMessage has so many neato features now! But here are some easy gadget gifts to make constant texting/FaceTiming/phone-calling a little easier.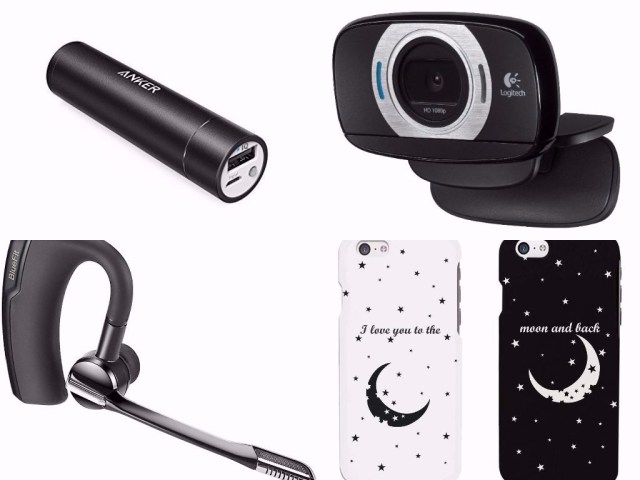 Portable Charger // Logitech HD Webcam // Bluetooth Earpiece // I Love You To The Moon And Back Phone Cases