A Prairie Homo Companion is a regular column that celebrates the Canadian prairies, canola fields and big skies, and the paradoxes of being a fine-ass lady prairie homo.
Header by Rory Midhani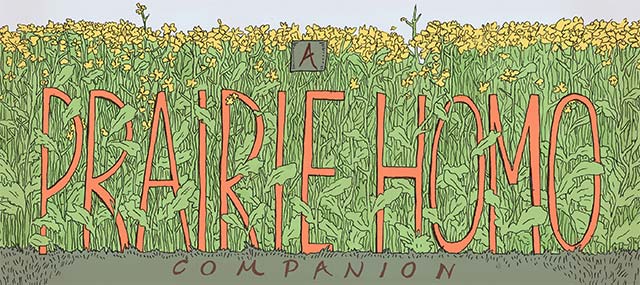 When you think of basketball, the first images that come to mind are probably TSN screen shots of tall bald men and crowded stadiums littered with popcorn. Maybe if you're a history nerd, you think back to the invention of the game and imagine James Naismith with his peach basket; but I'm guessing, whether you're a history nerd or not, whether you love the game or hate it, a group of young women decked out in "heavy woolen stockings, knobby knee-pads, voluminous knee-length bloomers" isn't the fist image to pop into your brain. It's too bad, because the Edmonton Grads basketball team still holds the North American record for the sports team with the highest winning percentage.
From 1915 to 1940, the Grads dominated women's basketball not only in Canada but around the world. Of the over 400 games (including ones against men's teams) they played in Canada, the U.S., and Europe, they only lost 20. Their winning streak was about more than showing that they were the best in their league; the Edmonton Grads revolutionized the sports' world by demonstrating that women, just like men, could be athletic champions.
The early twentieth century harboured a lot of strange myths surrounding women, femininity, and sports. For example, it was a commonly held myth that if a woman took part in competitive athletics, she may very well lose the ability to have children. It was even considered dangerous for a woman to cut her hair short. A few summers ago when I worked at Fort Edmonton Park, an outdoor history museum, I learned that women in the 1920s were told that if they cut their hair it might grow back in other places, like their chins! Obviously there was a lot of insecurity surrounding sexuality and gender roles in the early part of the twentieth century. Things were changing: women were making great strides in fashion (bye, bye corset!), politics, and athletics, and their increasing power was making people nervous.
But fear over the supposed "masculinizing effect" of sports on women kept leagues divided into women's rules and men's rules. Women's rules encouraged gentler, less strenuous play to better protect women's precious feminine parts, I'm guessing; but luckily Edmonton Grads coach J.Percy Page thought the division was ridiculous and insisted that his team play by the men's rules. He was way ahead of his time, considering that women's rules in Canadian sports were popular until the 1960s, long after the Grads had stopped playing.
While the players in the All American Girls Baseball league were forced to wear short skirts and go to classes on deportment to ease fears over women playing a "man's sport," The Edmonton Grads were never feminized. The goal of the players and their coach was simply to play good basketball, and they did! The Grads wanted to get women's basketball into the Olympics, and they showcased their skill in demonstration competitions in four Olympic games: Paris (1924), Amsterdam (1928), Los Angeles (1932), and Berlin (1936). They earned the respect of the inventor of basketball himself when James Naismith called them "the finest basketball team that ever stepped out on a floor."
The Grads had a passionate fanbase that today is mostly reserved for men's sports. In 1932, Edmonton phone lines were jammed and the city had a phone blackout for over 20 minutes because everyone was calling the same number: 50 000 Edmontonians wanted to know the result of the Edmonton Grads' third game against the Oklahoma Cardinals, the deciding game in the Women's World Games in London.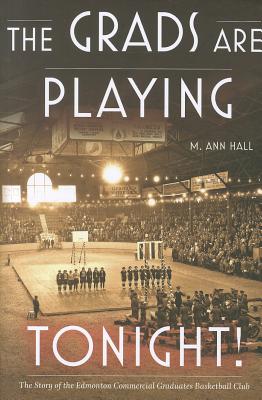 M. Ann Hall, the author of the only book on the Edmonton Grads, The Grads Are Playing Tonight!: The Story of the Edmonton Commercial Graduates Basketball Club, thinks that when it comes to women's visibility in athletics, the golden age was in the 1920s and 30s:
"We have some of the best women ice hockey players in the world and many of them have had careers as Olympians and now they're struggling in a professional league that gets no support," she said in an interview with Vue Weekly Magazine.
"For women in sport in Canada, the golden age for sport is in the '20s and '30s. Even when you look today at the amount women athletes have accomplished, they are not gaining the same level of attention that women had back in the '20s and '30s. And the factor I come to everytime is television. I can remember television coming in '52. Men's professional sport, particularly hockey, was one of the prime television programs that you watched."
Hall goes on to explain that after WWII, women were encouraged to stay at home, raise families, and to "be normal." Even though with the passing of each decade women gained more sporting privileges – for example, women's basketball became an Olympic sport in 1976 – aside from Olympic games and World Championships, women wouldn't enjoy the fan mania that followed the Grads in the first half of the 20th century. Still, at least no one today (whom I've come across) thinks a woman who cuts her hair will grow a beard, or a woman who plays basketball will have her uterus fall out, so let's count our blessings and then go fill up some stadiums, okay?