A Prairie Homo Companion is a regular column that celebrates the Canadian prairies, canola fields and big skies, and the paradoxes of being a fine-ass lady prairie homo.
Header by Rory Midhani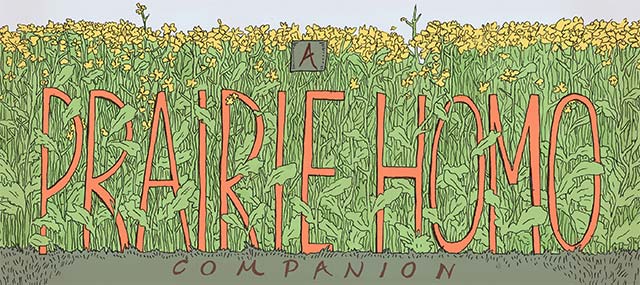 ---
In July a few summers ago, I was sitting chatting with a couple skinny Anglophone gay boys in Montreal's Saint-Henri. The formerly poor, working class neighbourhood has been immortalized in Gabrielle Roy's famous Canadian novel, The Tin Flute, but now it's a diverse showcase of immigration, gentrification, and make a zine/go-to-a-queer-and-poly-sex-show culture. With my short hair, my plaid top, and my skinny legs in skinny jeans, I thought I fit in with the gay boys just fine. The previous night in Le Village, a gay man had even hit on me, albeit, from a distance.
But now, inevitably, the conversation turned to where I'm from: Edmonton, Alberta, the prairies, the middle part of the country with the conservative politics. A week earlier I had discovered and gone to Montreal's lesbian soccer meetup. "It's so cool to meet you," a girl had said enthusiastically. "I actually didn't know they had gay people in Alberta." She smiled; she was cute.
"Al-ber-ta," one of the boys said, stretching out the name of my province as though it belonged to him as much as the skinny-jeaned leg he also casually stretched out. He picked up his beer, took a sip, put it down, and turned to me with a look of detached, plastic intensity as if we were in a soap opera and he were about to tell me I had an incurable disease and a long-lost twin sister I wouldn't live long enough to meet.
"Al-ber-ta. Alberta! Living in Alberta must be, like, HELL."
My face flushed and my tongue tied, I hesitated a split-second too long before falling back on my inner nerd and using a statistic as a defense-shield:
"Actually, did you know Alberta has the most live theater per-capita in the whole country?"
The gay boys laughed.
I'm going to let you in on an infamous open secret among born and raised Alberta queers: at one point or another, so many of us have agreed, if only momentarily, with the Montreal boys. My teenage diaries were a mess of "I like girls. This means I have to leave."
+ + +
Yesterday after work I was on the LRT train as it pulled out of a downtown station. The junior-high-aged girls seated across from me craned their necks to catch a glimpse of a group of short-haired women on the platform.
"Lesbians!" one said excitedly.
"Fuckin' lesbians," agreed the other, her bravado masking an oh-so-familiar mixture of awe and fear.
We left Grandin Station tunnel for the High Level Bridge and were greeted by the colourful, bright lights of the downtown skyline. It was beautiful partly because we had been underground for so long — beautiful like above zero temperatures and pushing the clocks forward in April; but the girls didn't see it, or if they did it wasn't enough to stop one of them from saying, "I hate this place."
"Let's get the fuck outta here. We should go to B.C. You know Erica? She's in Victoria now."
"Victoria's lame. Vancouver's way better. Kay so we gotta save money."
"18 and out."
"No more spending on stupid shit."
"I don't spend on stupid shit. Fuck you!"
It's funny how when the Montreal boys criticized Alberta, I felt the anger rising from my heart to my face; yet when I listened to the two teenage girls speak, all I felt was understanding. I wanted to reach across the aisle and hug them. Just like nobody but me has permission to say bad things about my family, no homo but a prairie homo has the right to criticize my province. "Me too," I could so easily say to the teenagers on that Edmonton LRT train: "Me too." I had also wanted to leave, and I did; but then I came home.
+ + +
I remember flying home in August of 2011 after almost a year on a European exchange. With a blanket pulled over my face so I could pretend to be alone on a crowded plane, I silently cried, overcome that I had done so many of the things I had only dreamed of as a teenager. I couldn't believe this prairie homo had seen castles, had travel romances with incredible women in exciting places, worked and supported herself overseas. But as much as I was crying over how wonderful Europe was, I was also teary-eyed because I had missed Alberta so much. I couldn't wait to look out the window, see the familiar patchwork-quilt pattern of the Canadian prairies, and know that I was home.
I lowered my blanket to accept a cup of water from the flight attendant, and the middle-aged woman sitting beside me asked if I was okay. I mumbled something about missing people and places I was leaving behind but feeling excited to be coming home.
"Oh, I know the feeling," she nodded, explaining how though she and her husband had enjoyed their two-month European cruise, she couldn't wait to get back to Winnipeg, though her real home was in Saskatchewan. "If you go back far enough, I'm Russian/Ukrainian, but the prairies are home now. My family first came to this country in the early 1900s, settled in Saskatchewan on a farm near Humboldt — you've probably never heard of it."
I had heard of Humboldt. I knew it well from all my Oma's stories.
"My family came from Russia to Humboldt in the early 1900s too!" I told her, my jaw dropping through the airplane floor, down to the ocean that our family had crossed by ship a century earlier. "They came in the middle of winter and –"
"Mine as well. You have got to be kidding me."
We looked at eachother like the long-lost relatives we were, finishing eachother's sentences, complementing eachother's histories:
"It was the dead of winter, cold and empty. No neighbours for kilometers."
"Not that it mattered since they hardly spoke English — just German and Russian."
"The ground was frozen — "
"Yes! I've heard stories about this. The ground was so frozen they couldn't build on it."
"So they dug a hole."
"And lived in that hole in the ground all winter."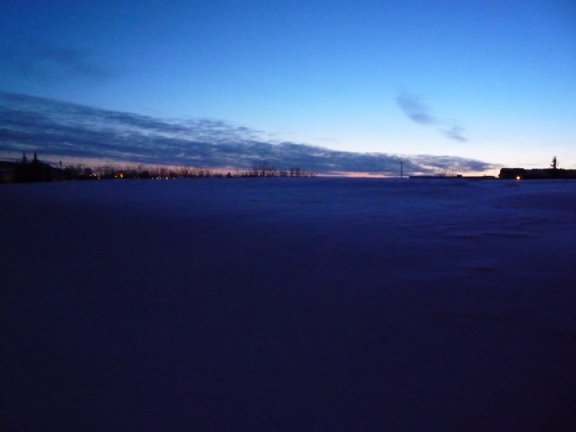 Whether or not I'm part of the mile-high club is not something this column is about; but I can tell you I'm part of a far more exclusive one. How many people randomly discover an extended family member while suspended over the Atlantic? Somewhere between Europe and Canada, I realized how much I had missed talking to someone who felt like coming home.
In my family, when you're feeling down, you're reminded of the relatives who lived in a hole in the ground all through winter. Now that must've been hell; yet when my Oma speaks of Saskatchewan, the place where her grandparents nearly froze to death, she has only good things to say: "There's no place like Saskatchewan; no place on Earth."
"Just don't give up on yourself," is something else she likes to tell me whenever I'm sad. Living on the Canadian prairies, you need to develop a certain kind of emotional and physical strength if you're going to avoid sinking into a depression when the sun sets at 4 p.m.; if you're going to bus to a queer dance party in 40 below temperatures complete with icy sidewalks; if you're going to find the queers who throw the parties in a place not known for its high population density or advertising its queer culture. But you don't give up. Like my relatives who learned English and took up farming once the ground had thawed, you make your home your own.
If you can criticize the prairies as easily as you can stretch out a leg or swig back a can of beer, it's not your home. Criticizing the prairies should make your heart ache from stretching as wide as a summer prairie sky or a field of canola, a stretch of icy highway in the snow. Criticizing Alberta should make your heart ache because you don't know how to marry the danger of the icy highway to the peaceful beauty of the snowy fields surrounding it.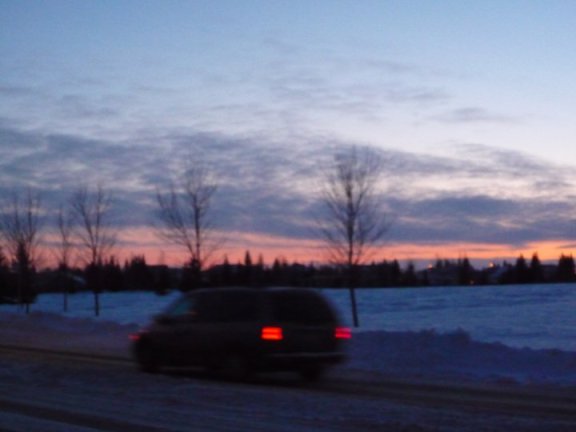 ---
Special Note: Autostraddle's "First Person" personal essays do not necessarily reflect the ideals of Autostraddle or its editors, nor do any First Person writers intend to speak on behalf of anyone other than themselves. First Person writers are simply speaking honestly from their own hearts.