So I love to sleep in — my usual wake-up time is anywhere between Noon and 1 PM, I'm a stay up late and wake up even later kinda gal. But occasionally I wake up early, the sun comes pouring into my perfect apartment, I find my phone somewhere in bed, and see that it's way before my average wake-up time. Whenever this happens I am always met with good news, it's like the universe knows better than to wake a Taurus up early without a present.This time the present came in the form of a trailer for a new Black, queer, and very steamy series — A Luv Tale: The Series. 
The series comes from the incredible producer, creator, and advocate for the LGBTQ+ community, Sidra Smith. After watching the trailer a million times and dropping it in the Autostraddle Slack with all caps excitement, I took out my computer and turned into the sapphic sleuth that I am.
A Luv Tale: The Series is based on a 1999 film of the same name. Also created by Smith, it tells the story of a lesbian photographer and her straight editor. Literally, so many of my favs were in the AWARD-WINNING BLACK AND QUEER FILM. While doing my research I came across a few photos from the set and just wow. Tichina Arnold, Gina Ravera, MC FUCKING LYTE, Sidra Smith herself, and so many more. Just a bunch of Black babes in the 90's carving a space for Black queer stories in film while also looking incredibly hot.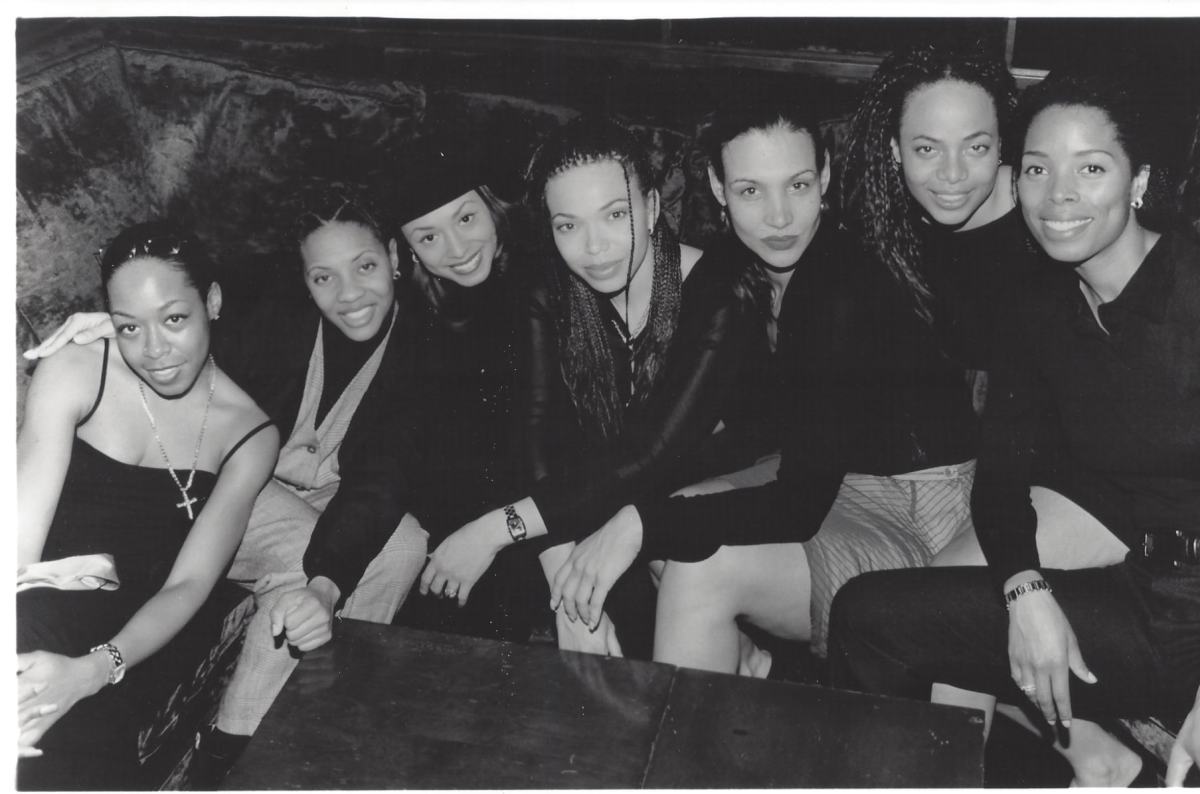 I have said before that in recent years I've been doing my hardest to learn all I can about Black queer legends, I don't want them to get erased — and the same goes for Black queer stories even in the fictional realm. This was created in 1999, nearly 5 years before The L Word, which while we love it (and Bette), didn't show many Black lesbians living, laughing, or loving. I'm not only excited to watch the film and connect to it, but I'm even more amped to get into the new series.
Described on the site, the story "follows the complex friendship between four queer women of color in their world of art, music, consciousness, and love." It takes place in Harlem, has original music by Wyclef Jean, and has an incredible cast including some queer faces you may know like Amber Whittington the creator of Amber's Closet. It also stars Sheria Irving (Twenties), Vanessa Williams (Candyman and upcoming on Generation Q), and Leon (The Temptations — fun fact, I'm related to Eddie Kendricks from the real group — he and my grandaddy were cousins!).
The series starts streaming on June 3 on BET Plus. Until then you can check out A Luv Tale: The Film over on Amazon, and of course, watch the very dope and very sexy trailer below.