Here we are at the beginning of another TV season, all hope and wide-eyed wonder. Just kidding, after the year of politics we've had to endure and the record number of lesbian/bisexual TV deaths we've witnessed, we're a grizzled group of gays and bisexuals and otherwise-identified queers heading into 2017. And yet! Despite it all! Despite having our hearts broken and our hopes smashed by the storytelling medium that most people apparently use "to escape from reality," we show up again and again, daring to believe this time could be different. Because there's nothing like seeing yourself reflected in a story. Stories sustain us. They help us figure out how to navigate life and love and those tricky situations like when our new girlfriend pulls off her face to reveal that she's actually our ex-girlfriend who'd supposedly died at the hands of another crime lord. We need stories. We need them.
Here are where the gay girls are on TV this year. Sappho protect us.
---
Streaming
One Mississippi (Amazon Prime, Season 1) — September 9
One Mississippi is a semi-autobiographical dark comedy about a lesbian who returns to Mississippi after the death of her mother. The lesbian, of course, is Tig Notaro. The series has rightly been hailed by critics as something very special, and I'll admit that Tig Notaro shocked me right out of my shoes with her acting prowess. A full review of season one is coming your way as soon as I finish the last three episodes. For now let me say it's one of the best lesbian comedies I've ever seen. Funny and sweet and sad and triumphantly true.
Transparent (Amazon Prime, Season 3) — September 23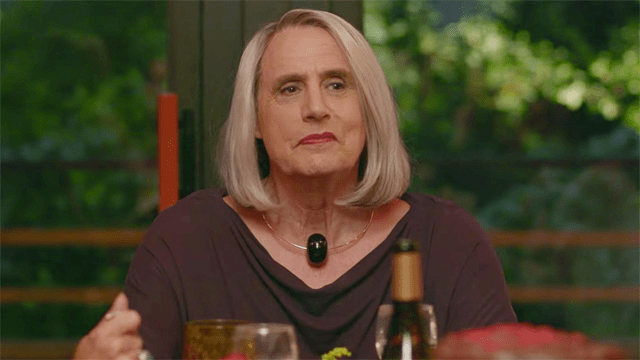 Ali and Cherry Jones are still together at the beginning of Transparent's third season, so that's something! And Sarah has finally accepted that she's bisexual! Reports from The Toronto International Film Festival, where the first three episodes of the new season premiered last week, say that this season is more Maura-centric. In fact, her kids aren't even around for the first episode, which ends with her in the hospital (don't worry, it's only dehydration!). One of the major story arcs this season will be Maura's gender confirmation surgery, and the series will continue to explore the complicated relationships the Pfefferman's have with each other and their significant others.
Red Oaks (Amazon Prime, Season 2) — November 11
Judy's marriage is over in season two of Red Oaks, which means she gets to "figure out who she is after 22 years in a time machine." Apparently part of that exploration involves smooching other women, which honestly isn't that much different than season one. Judy totally made out with Karen (a thing that somehow flew right underneath my radar!) last year, and will go down that road again this year. "I get to have, like, hot girlfriends that I get to make out with. I'm just the girl who has everything. I made out like a bandit," Gray said at TCA.
---
Sunday
Masters of Sex (Showtime, Season 4) — September 11
Betty's back for season four. She had more screentime in the first episode of this season than most of last season combined, and guess what else? She and Helen are going to have their baby! Last season we saw glimpses of them working on a way to conceive, and now Helen is nine months pregnant! (So is the actress who plays her.) Annaleigh Ashford promised that we'll get to see them navigate motherhood and that Betty's relationship with Dr. Masters will take a turn for the better this year.
The Walking Dead (AMC, Season 7) — October 23
Well, Denise sure is dead. Died last season like two hundred thousand other queer women on TV. There was some question after the finale about whether or not Tara also bit the dust, but on-set photos during season seven filming show Tara alive and well. Or, well, alive. And still human.
---
Monday
Gotham (Fox, Season 3) — September 19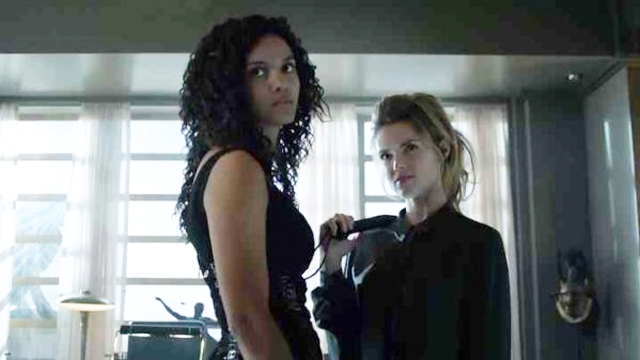 I was on panel at FlameCon (New York's gay comic con) earlier this summer and literally everyone on that stage with me agreed that Gotham is the worst queer representation in the history of superhero TV. Last season, after sending beloved lesbian Latina Renee Montoya off into the Parking Lot of No Return, Barbara Keen continued to explore her bisexuality, which included making out with another woman for ratings/the man in the room, making out with another woman to pass the time until she could get her man back, making out with a woman and then her brother, and acting like a general psychopath. You know, all the tropes. Tabitha and Barbara will both be back for season three. Also: "a young villainess 'who uses her sexuality to entrap men.'"
Supergirl (The CW, Season 2) — October 10
We know for sure that Maggie Sawyer will be around for the new season of Supergirl, which feels promising. And we know someone else in the universe will be exploring their sexuality, which I am going to take to mean "Alex Danvers is bisexual" until someone tells me otherwise. Supergirl was one of the most fun, most female friendly shows on TV last season. The move to The CW has a lot of fans worried, particularly with very male-dominated casting news in the off-season, including a much-hyped story arc for The Man of Steel himself. I'm holding out hope that he'll be around for three episodes and then fly his overexposed super butt right back to Metropolis.
Jane the Virgin (The CW, Season 3) — October 17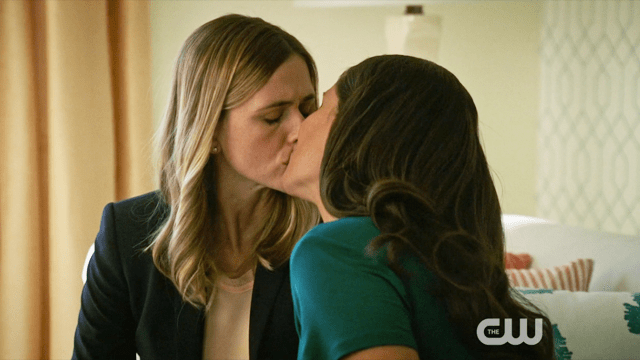 "Rose and Luisa will go to the most dysfunctional couples' therapy ever," Jane the Virgin's EP told TVLine. Yes, Rose. You'll remember that in the season two finale, Susanna shot Michael on his wedding night and then pulled off a mask to reveal that she is not Susanna at all! She is Rose! Sin Rostro! Luisa's true love! (I really liked Susanna; it's too bad the actress jumped to a different show.) Jane the Virgin is consistently the best, most feminist show on TV, and this is absolutely Gina Rodriguez's year to bring home an Emmy. Luisa's great. Super great. But she's only a small part of what makes Jane perfect.
---
Tuesday
NCIS: New Orleans (CBS, Season 3) — September 20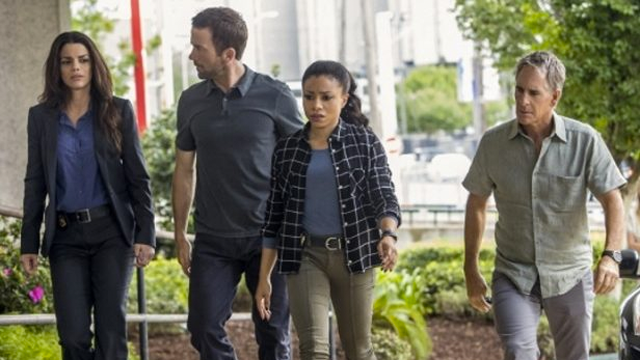 According to TVLine, new NCIS detective Tammy Gregorio is "a tough and acerbic FBI Special Agent who is sent from D.C. to investigate Pride's team — triggered by the departure of Meredith Brody in the wake of that season-ending Homeland Security/Agent Russo hullabaloo." She's a "by-the-book bureaucrat" with a "mysterious past." Apparently she's going to come out later this fall.
Strut (Oxygen, Season 1) — September 20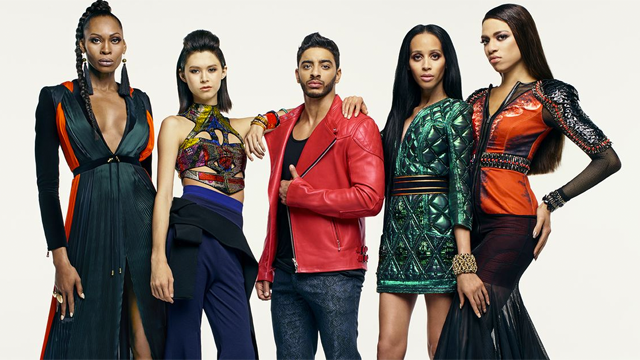 This Whoopi Goldberg-produced reality show will follow the models of the first ever all-trans modeling agency as they navigate the fashion industry. The cast is comprised of all trans people, most of whom are trans women of color. NBC says the series will have both "integrity and heart."
American Housewife (ABC, Season 1) — October 11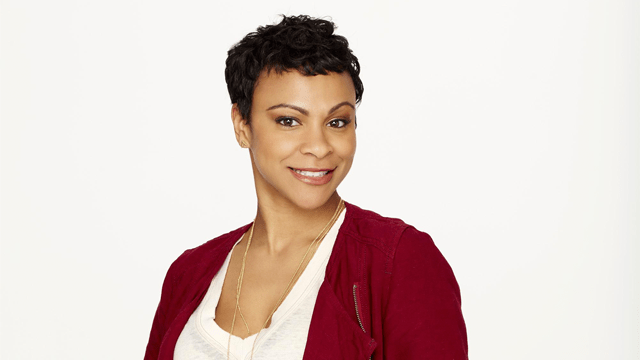 This sitcom was originally called "The Second Fattest Housewife in Westport." Now it is not called that. It follows a housewife and mother named Katie Otto who is trying to figure out how to stand out in Westport, CT. Her neighbor and best friend is named Angela and she is gaaaaaay. Black Lesbian Best Friends do not have a very good track record of luck on broadcast TV. The most recent Black Lesbian Best Friend was Annelise from Grandfathered, which got canned after one season. Before that, it was Kay from Marry Me, which didn't even last a full season. The moral of this story is: How about making a Black Leading Lesbian Character the headliner of a sitcom for a change?
---
Wednesday
Empire (Fox, Season 3) — September 21
Empire was a disaster last season. It erased Tiana's bisexuality, killed two queer women after turning them into total assholes, and then had Freda try to murder Jamal. In her season finale recap, Carolyn Wysinger noted: "Freda makes the second black lesbian on TV this season that exits the show in handcuffs headed to prison. The first was Loretta Devine's elder butch lesbian character C.C. on Being Mary Jane. Then of course you have Poussey on OITNB who is already in prison. Is that where we are destined to be? Invisible or in prison?" (Insult to that injury, of course, is the fact that Poussey was killed on OITNB three months after Carolyn wrote that.)
Ilene Chaiken says Freda will be back for season three: "She's part of our story. It's not over. Jamal understand she's a victim, but he still has to deal with the fact that she shot him. It was a hugely traumatizing event that she perpetrated on him. But he believes in her and in the mission of ending the cycle. So he's going to have to do something about it."
Code Black (CBS, Season 2) — September 28
Code Black murdered Malaya Pineda's ex-girlfriend with leukemia right after she gave birth (classic!), but Pineda is still working the most terrifying ER in America. CBS only picked up the hospital drama for a 17-episode second season, which is apparently going to be a "relaunch" intended to help the series reach a broader audience. In this case, "relaunch" probably means "more sex in the on-call room" and "less blood," which is fine by me!
Younger (TV Land, Season 3) — September 28
Younger is such a fun TV show; I sure do wish it would kill of its two male leads, eschew the straight love triangle, and focus on the women only! Especially I wish we could get some more time with Maggie and Lauren. Their relationship seemed so promising in the early episodes of season two. A May-December romance between cross-generational artists in Williamsburg? That's literally the best thing anyone could ever say about Williamsburg! Maggie and Lauren are both back as series regulars in season three, so: fingers crossed.
---
Thursday
Grey's Anatomy (ABC, Season 13) — September 22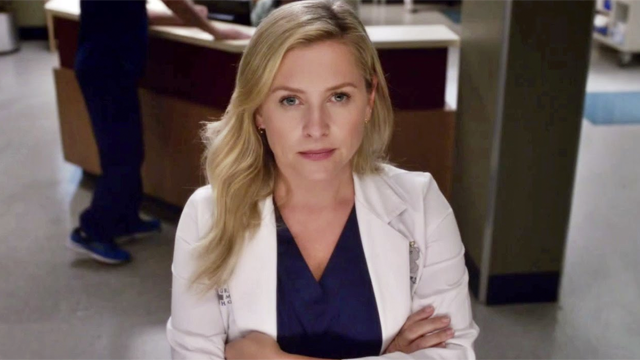 Callie Torres is gone but Arizona Robbins remains, and she's apparently getting a new love interest, which will hopefully distract her from the fact that her ex-wife took their daughter a million miles away to live with another woman. Jessica Capshaw is on the bench for the first two episodes of season 13 on account of having a baby, but she'll be back in early October. Shonda Rhimes says: "I'm very excited to introduce a love interest for her, and to get to tell a story with her that lets her be who she is, and to see who she is post the relationships that she's had … You don't want to just stick two people together. I want to do it organically and I want the audience to be rooting for it. So I think we're going to have fun with it." Also, encouragingly: "In our world, Callie still exists."
How to Get Away with Murder (ABC, Season 3) — September 22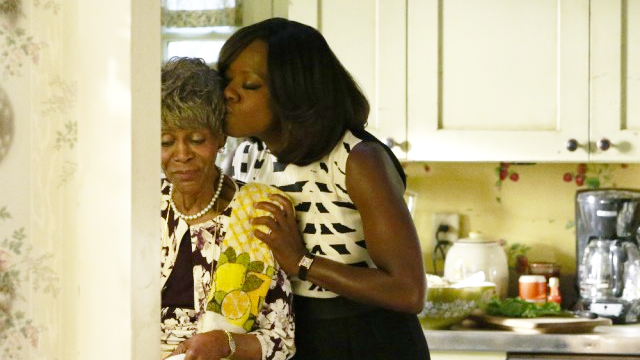 This is my favorite photo from How to Get Away With Murder last season because it makes the show look like a family drama and not a frenetic Slytherin fever dream where everyone's killing everyone in the name of devotion to Annalise Keating. Eve will be back this season to make google eyes and smooches at Annalise and also Mary J. Blige is guest starring! There's not a lot of information about who's murdering who in season three, but apparently The Keating Five are thinking of splitting up to either murder or be murdered on their own. Whatever. As long as Annalise comes out on top. (Annalise always comes out on top!)
Rosewood (Fox, Season 2) — September 22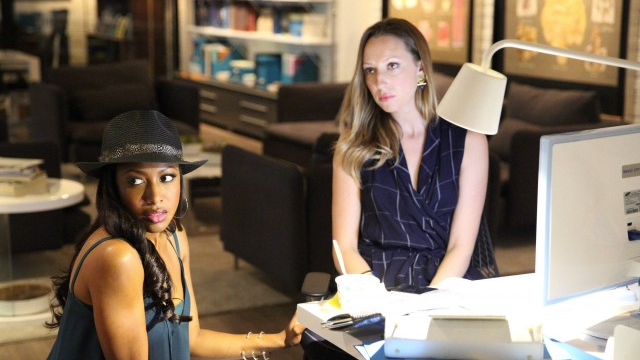 After a season of mostly hanging out in the shadows and occasionally enjoying a B-story about their impending nuptials, Rosewood's first season ended with TMI cheating on Pippy with a man and then breaking off their engagement. They're back for season two, but not back together.
Legends of Tomorrow (The CW, Season 2) — October 13
Sara Lance returns for the second season of Legends of Tomorrow. She had that one-episode Sapphic dalliance with Betty McRae last year, which I hope she will repeat with another trip back to the '50s this year, or else I hope she goes to the '80s and makes out with Jo from The Facts of Life.
Tell me, my friends, what's got you hyped for Fall 2016 TV?