2018 has been the Year of the Witch. While "witchy" aesthetics have been dominating Instagram for the last few years — crystals, altars — and queer astrologers with cult followings like Chani Nicholas have broken through into the popular consciousness, with coverage in places like Shondaland, 2018 has really brought astrology and other witchcraft-associated practices into mainstream coverage. It seems like every major website (Autostraddle included) has regular coverage, and all of your favorite occult practitioners are getting book deals — and not just with classic occult publishers like Llewellyn (who still put out some of the best books on the market).
Whether you're into some kind of witchery yourself or you'd rather keep it fictional, here's an overview of some of the best books from 2018.
---
Non-Fiction

Gabriela "Gaby" Herstik, the writer behind Nylon's popular "Ask a Witch" column, published her first book earlier this year to much acclaim. Gaby covers Witch Basics in this book: casting a circle, writing and casting spells, candle magic, crystals, building altars, reading tarot, and the very basics of astrology.
This book is accessible, comprehensive, and a must-read for anyone just starting out – and even for folks who are more advanced in some areas (like, say, tarot reading) but who want to get into others (like, say, casting or candle magic).
Note that in the U.K., this is published under the name Craft.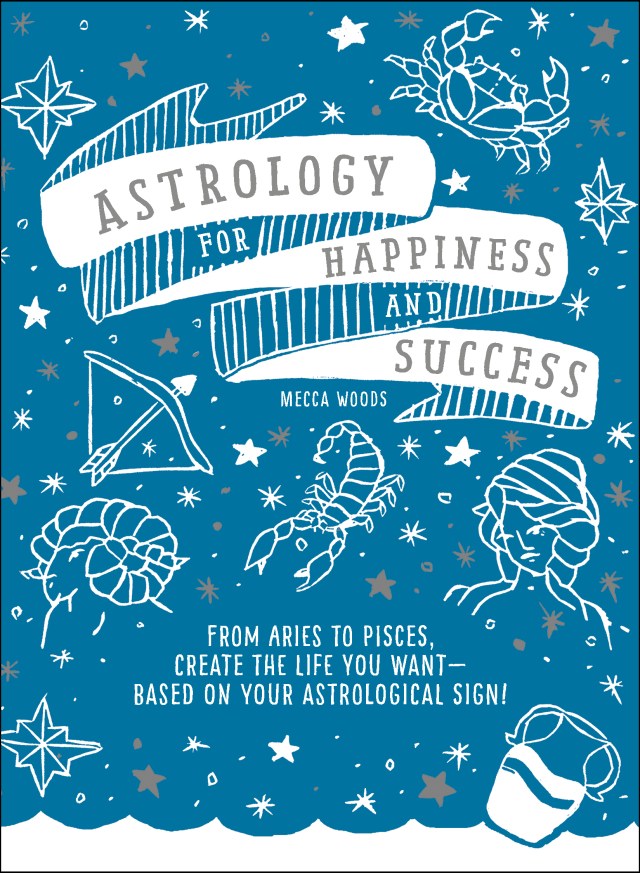 You may have read Mecca Woods' horoscopes and astrology articles in Bustle, Essence, or I Am & Co. Her first book is a comprehensive breakdown of every sign: It doesn't just offer descriptions, but also specific activities geared to each sign's relationships, finances, and communication and conflict patterns. When it comes to those who are inclined to witchcraft, the information about colors, scents, and other more associations with each sign will definitely impact your altar building, wardrobe choices, and intention setting.
The book is a must-read for anyone just getting interested in astrology, but even as someone who is more advanced, I found a ton of useful information. This is a reference I'll be coming back to for years.
P.S. Mecca advises folks to read the sections not only for their sun but also for their rising, moon, and Venus.

This intersectional, multi-genre anthology weaves together academic essays and first-person narratives alongside comics and other styles of art to explore the relationship of magic to identity. "Drag queen magic, Inclusive witchcraft, and magic for healing and survival. Gender transition in Rome, possession practices, and DIY divination. Social justice, queer black tantra, and polarity beyond gender. Honoring ancestors, fluidity of consciousness, and reimagining the Great Rite. Queer sex magic, power sigils, deities that reflect diversity" – odds are good that this anthology has something for everyone.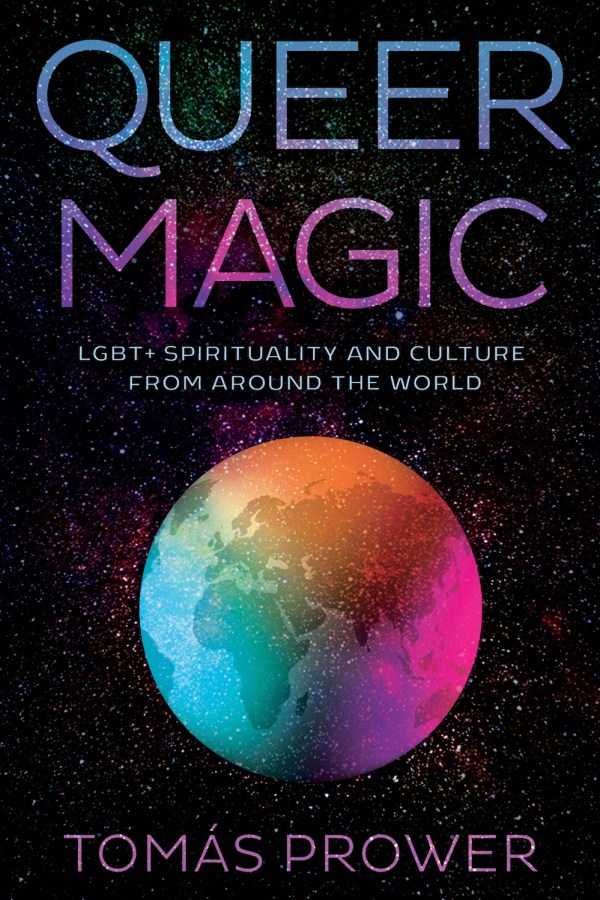 Similar name, very different content than the previous book on the list. In this Queer Magic, Tomas Prower takes us on a deep historical dive into the intersection of queer sexuality and spiritual practices from around the globe. One example? Prower traces the practices of pre-modern native cultures (and their acceptance of what we would call queer sexuality) and the devastating effects of Christian colonialism.
There is a practical component to this book, as well. Prower includes stories from LGBT+ magical practitioners – Pagans, Catholics, Buddhists, Muslims, and others – in sections such as "Wisdom of a Welsh Druid Drag Queen" and "Being a Blatina Bisexual In The Catholic Church". Alongside the researched explorations of queer sexuality and magical practice, there are spells, rituals, and other meditations and exercises.
This book is unique in that it is not entirely a history and not entirely a "how-to" reference, but an essential marrying of the two.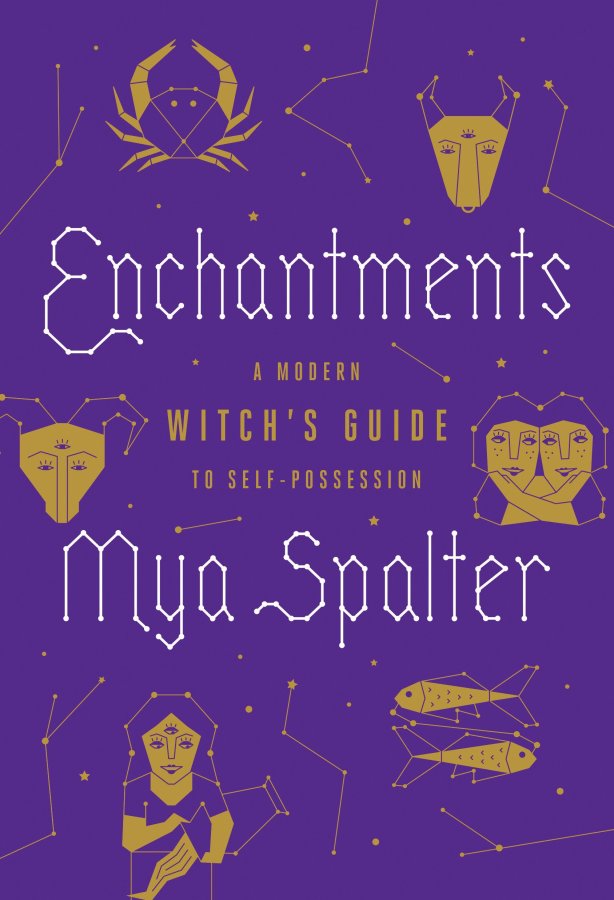 Spalter has worked at the iconic occult shop Enchantments in New York's East Village for years. Her book is part memoir, part how-to. It's gorgeously illustrated and focuses on how to incorporate witchcraft in the everyday: money magic starts with tipping well; aspirations start with an altar. Cleaning up your life starts with your bedroom. And on it goes.
Enchantments is built on the idea that intention and self-possession is the foundation of a magical practice – and really, isn't that how all we all start down this path?
Released by occult publisher Llewellyn every year, the Witches' Datebook is a planner that is also essentially a witches' almanac. It has all the information about moon cycles, sabbats, equinoxes and solstices, and other significant dates to plan around. There are recipes, witchy tips, and other assorted information on each page. A must for any witch or occult practitioner.
---
Fiction
Circe by Madeline Miller
Odds are good you've heard about this book or seen it on endcap stands in bookstores and libraries. It made all the lists (and is currently making all the end-of-year Notable Fiction lists), even though it was shut out of the major literary awards.
The TL;DR is that this is the novelization of the story of the goddess Circe, who here is figured to have been born less of a goddess and more of a witch. You know the plot already (caught between gods and men – plus, pretty much every character from The Odyssey is in here), but it is so very, very worth a read.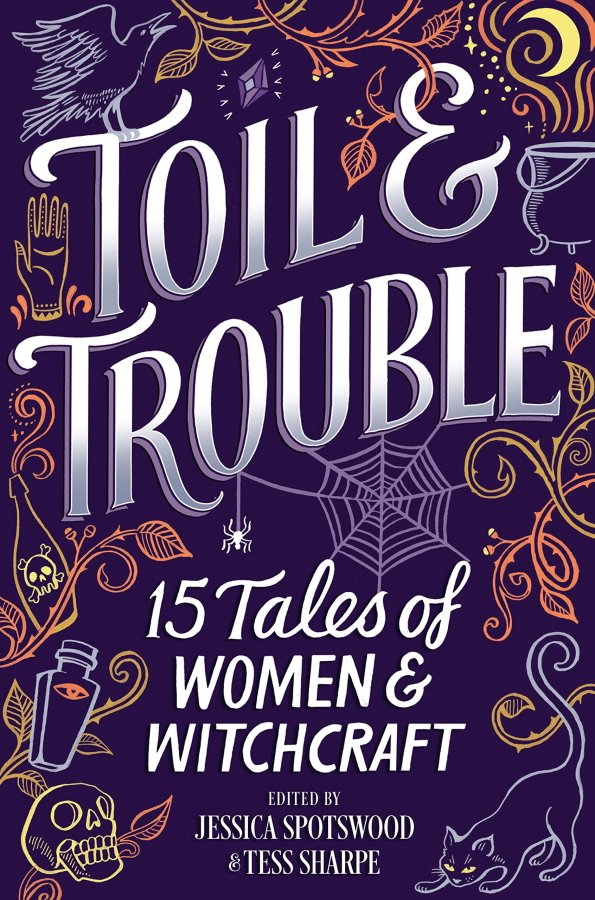 Is there anything more powerful than a girl learning to believe in herself? Here are some of the highlights from this extraordinary collection (which includes a LOT of queer romance!): A young witch uses social media to connect with her astrology clients — and with a NASA-loving girl as cute as she is skeptical. A priestess of death investigates a ritualized murder. A bruja who cures lovesickness might need the remedy herself when she falls in love with an altar boy. In Reconstruction-era Texas, a water witch uses her magic to survive the soldiers who have invaded her desert oasis. And in the near future, a group of girls accused of witchcraft must find their collective power in order to destroy their captors.
Teenage girls overturning the patriarchy FTW!
"On the island of By-the-Sea you could always smell two things: salt and magic."
This novel has everything – and I mean everything. First off, it's magical realism in the vein of Practical Magic (the book, not the movie). The atmosphere is lush. The main characters are Georgina and Mary, almost 18-year-old twins from a family of witches. There's a horrible murder which disrupts the town. There is also a queer romance for one of the sisters that unfolds in the sweetest way – you just have to read it.