In this month's Ask Your Friendly Neighborhood Lesbrarian, we're looking at a request sent in by one of our A+ members:
Hi Casey, not sure if this actually exists enough for a column, but I'm looking for books about queer folks dealing with cancer (or I guess even other serious illness?). Fiction or non fiction is fine, just looking for anything not so heteronormative.
Thank you anonymous A+ member for sending in this request. This was a brand new topic for me to research, so I wasn't sure at first if I could find enough books for a list either. Happily, I can say there definitely are! From classics such as Audre Lorde's Cancer Journals published in the 1980s to brand new graphic memoirs, here are eight queer authored books about cancer.

Originally published in 1980, Audre Lorde's book that is part memoir, part journal, and part exposition is still startlingly relevant. It's not surprising it won the Stonewall Book Award in 1981 and continues to be read and acclaimed today. From her position as "Black, lesbian, mother, warrior, poet" Lorde writes about her experiences with breast cancer and mastectomy. As you would expect from her writing, Lorde fuses the personal and the political as she looks at her own illness and pain while noting the broad societal silence about women's pain and illnesses. From the vantage point of a Black feminist, she investigates the unspoken rules about conformity for women's bodies and the pressure to hide the kind of physical loss that a mastectomy is. Instead, she argues for a reclamation of her cancer journey on her own terms, transforming silence into language and holding onto co-existing grief, courage, pain, resistance, and loss.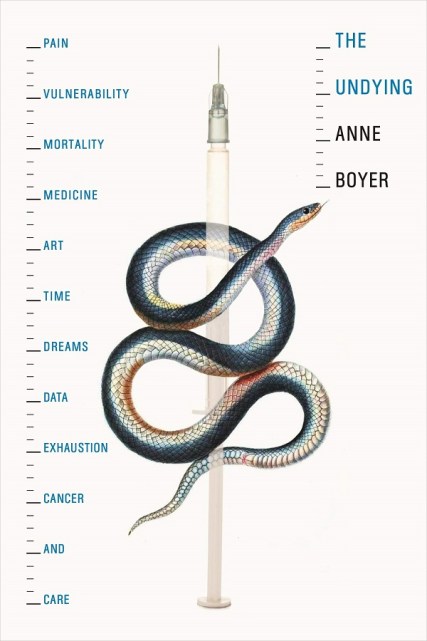 In her early 40s, Anne Boyer was a single mother living paycheck to paycheck when she was diagnosed with aggressive triple-negative breast cancer. One of the ways she responded was with this genre-bending memoir that functions as a 21st century update to Illness as Metaphor by Susan Sontag. The book includes content as wide ranging as 17th century poet John Donne, the ecological costs of chemotherapy, "pink ribbon culture," ancient Roman diary writers, cancer vloggers, and more. Although this book is far from your usual illness memoir in its far-reaching topics, Boyer also does not shy away from sharing personal details and ugly realities of the disease and its treatment. As one oncology nurse poetically tells her about chemotherapy : "It takes a wolf to catch a wolf."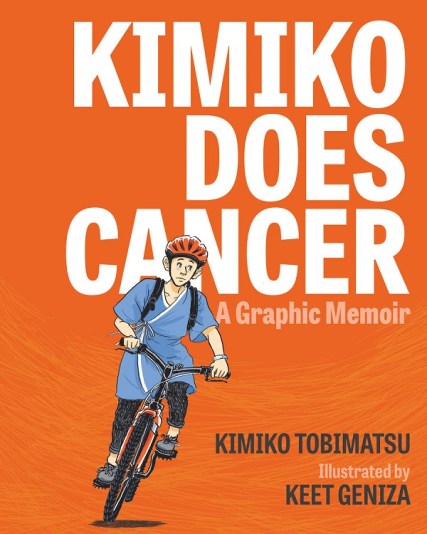 Canadian author Tobimatsu's graphic memoir about being diagnosed with breast cancer in her 20s as a queer, mixed race person is a much needed perspective into mainstream cancer narratives. As a queer person, she begins the journey skeptical of doctors and the medical industry, particularly in relation to gender and sexual health. She's also bewildered at having her life thrown into a narrative so different from what she had been expecting at 25. She struggles to make sense of her new life, full of doctor's appointments, treatments, and difficult conversations with family and her partner. The book not only shows her navigation of the medical journey of diagnosis and treatment, but also focuses on the ongoing emotional and physical effects of having lived through such a trauma. Tender illustrations by Keet Geniza bring intimacy to the narrative.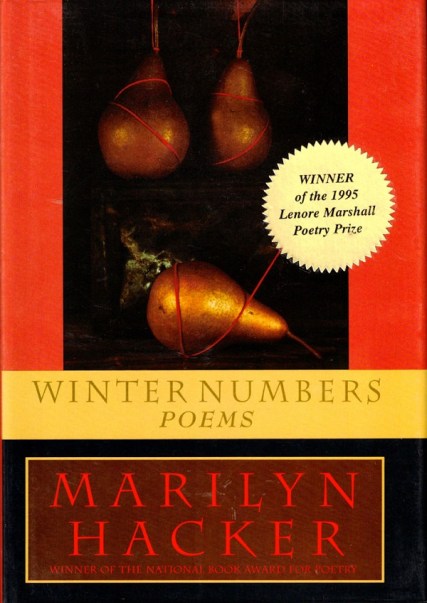 Legendary lesbian feminist poet Marilyn Hacker's collection of poems Winter Numbers was first published in the 90s, but it's a classic still very much worth reading. The emotional nuances and depth in the poems — centred on loss — are matched only by Hacker's formidable skills with poetic forms and rhythm. Written with the reality of her own diagnosis of breast cancer on her mind, the collection also meditates on death and loss in the form of losing loved ones to cancer, AIDS, and suicide. Loss is also unbearable on a large scale, as Hacker contemplates genocides, World War II, and the crises of the time in Bosnia and El Salvador. The numbers referred to in the collection title are beats of time passing, the markers in one's life passing by. She recalls: "no one was promised a shapely life/ ending in a tutelary vision.'"

Barbara Brenner was known as a breast cancer activist and executive director of San Francisco-based non-profit Breast Cancer Action. Her journey started with her own breast cancer diagnosis (the first of two eventual cancer diagnoses), and her reaction to her doctor's unwillingness to give her the information she wanted. Already an activist in other areas, Brenner dove into breast cancer activism, treating it as a public health, social justice, and environmental issue. She took on the corporate interests at work in breast cancer research and the discourse surrounding "pinkwashing" research fundraising. The book collects her own writing on the topic, as well as other writers' personal accounts of Brenner and her work. The collection also includes some of Brenner's later work related to her ALS diagnosis, where she broadens the scope of her critiques.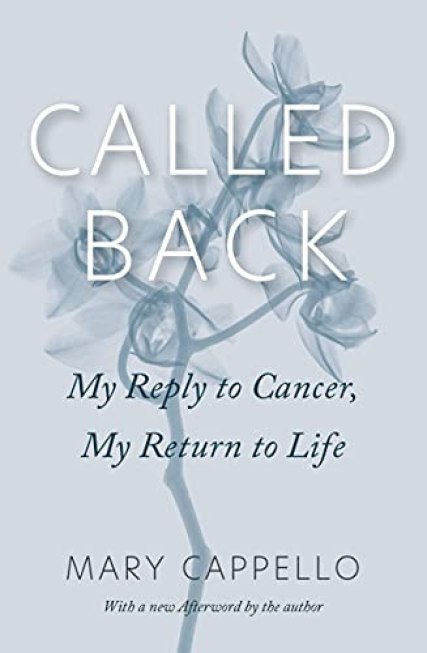 Mary Cappello's memoir uses her experience with breast cancer as a lens through which to explore intimacy, solitude, art, the erotic, the body, and "the impossibility of turning away." Throughout her experience, especially as she was unable to eat while undergoing chemotherapy, she lives off of queer artists: the words of Gertrude Stein, Marcel Proust, and Emily Dickinson; the paintings of Marsden Hartley. As she takes in the art and the reality of cancer, she insists on that very process of taking in, of not rushing to the conclusion or the healing before the experience has been absorbed. The care she takes with her experiences is mirrored in her carefully precise, poetic, and detailed word choice and phrasing.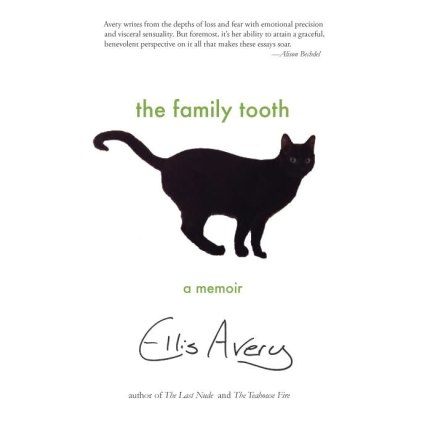 The essays that make up this memoir are linked through their examinations of illness and appetite. In the early 2010s, Ellis Avery lost her mother, who had been an emotionally distant alcoholic. She was soon afterwards diagnosed with severe arthritis, and later, uterine cancer. At the beginning of the book, writing about her grief in relation to her mother's death, Avery finds it hard to empathize with her mother's alcoholism. Later, as she embarks on a journey of severely restricting her diet in order to address her illnesses, she discovers new compassion. Controlling her diet and restricting her appetite turn out to be the hardest things she's ever done. The memoir also shows how Avery's queer marriage weathered the storms of grief and illness. Finally, she writes: "I don't deny my suffering but I exceed it."

In this unique book that combines poetry and fiction, Mary Anne Mohanraj draws on her own experience with breast cancer. The poems were written during the period in which she was diagnosed and went through chemotherapy, surgery, and radiation. They are interspersed with her fictional take on the topic, the story of an aspiring artist, Kate, who has just moved to a small town. There Kate receives a cancer diagnosis, but she also meets Devan, a local florist and Indian Scottish immigrant. What follows is a very sweet, quiet romance. Although it is an M/F relationship, both characters are embedded in the queer community. In all aspects of the story, the theme of care is paramount: not only caring for yourself, but caring for your community.
---
Do you have any queer cancer books to recommend? Please share them in the comments. If you have a question for the lesbrarian, please feel free to send me an email at stepaniukcasey [at]gmail.com, comment here, or send in an A+ message if you're a member. Your request might be featured in a future post!