I hope you're ready to have your to-read list exploded! Here are 55 of the best LGBTQ books published in 2019. Below are gorgeous graphic memoirs, epic fantasy tales, twisty thrillers, swoony romances, exceptional essay collections, and more!
Comics / Graphic Novels and Memoirs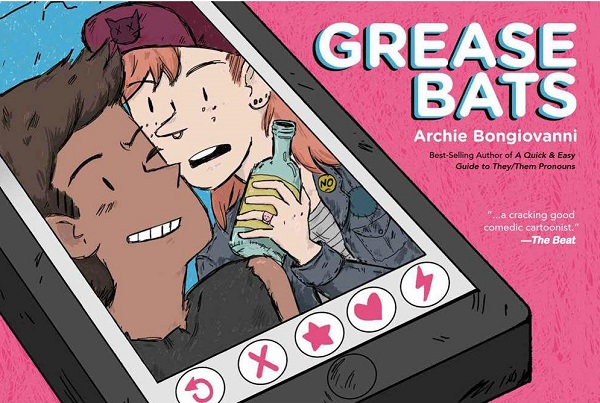 This collection, originally published as Grease Bats on Autostraddle's Saturday Morning Cartoons, features lovable Andy and Scout, two queer 20-something BFFS living life and surviving late-stage capitalism. They deal with feelings, internet dating, bad decisions, and more. Read about how this book is queer, hilarious, familiar, and perfect in Autostraddle review.
Bury the Lede by Gaby Dunn and Claire Roe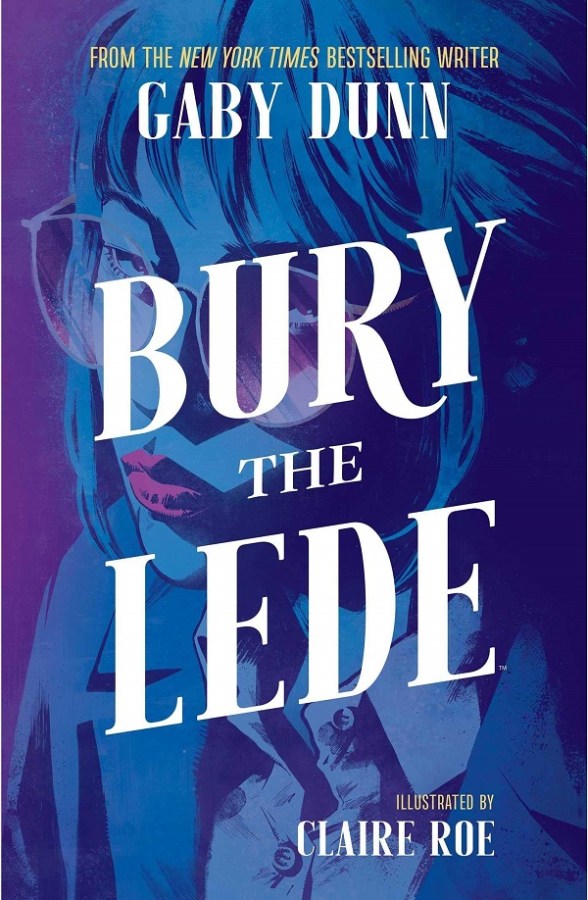 In this thriller, 21-year-old Madison is a freshly minted bisexual journalist dying for a huge scoop. When she rushes to the scene of a horrifying murder, she doesn't expect to form a twisted relationship with the prime suspect, a socialite celebrity and wife of the victim. Read about how Bury the Lede reshapes the modern thriller in the Autostraddle review.
Death Threat by Vivek Shraya and Ness Lee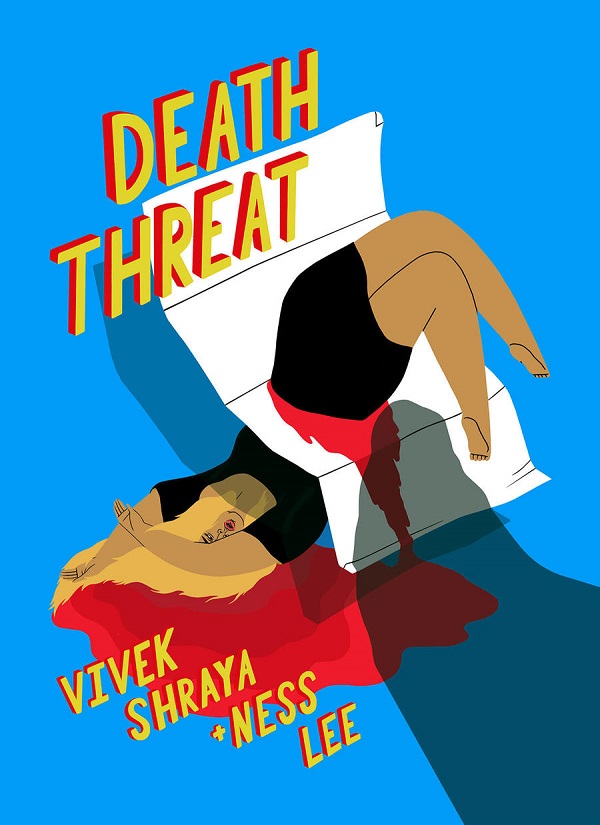 Shraya turns her real life experience with internet hate mail into a moving, complex memoir about being a trans women online and art as resistance. Ness Lee's bright art with thick lines and primary colours are an evocative accompaniment to both Shraya's words and the original disturbing emails.
The girl Freddy is dating, Laura Dean, is cute, charming, confident, and popular. The problem is: Laura is kind of a terrible girlfriend. Stunning art and authentic words combine to tell us a story about a teen (over and over) falling into an unhealthy relationship.
While on the run in West Texas, Bea runs into Lou. Soon they are joined by a mysterious cat, being chased by scary men, and journeying into a dreamily changing landscape. As they move forward, Bea and Lou also share stories of heartbreak, loss, and horrifying sexual assault.
Mooncakes by Suzanne Walker and Wendy Xu

This delightful childhood-friends-to-lovers story features a queer hard of hearing witch and a nonbinary werewolf, both of whom are Chinese American. In addition to falling in love, Tam and Nova also have to battle emerging evil forces who want to steal the magic from wolves.
Literary / Historical Fiction
Taxidermy, lost queer love, and grief over family suicide collide in this darkly humorous tale where Jessa tries to keep the family business from crumbling amidst her brother's wife / love of her life taking off and her mom's increasingly weird and lewd art featuring taxidermied animals. Read about how Molly thought Mostly Dead Things was dark, funny, and mess in the review on Autostraddle here.
Patsy by Nicole Dennis Benn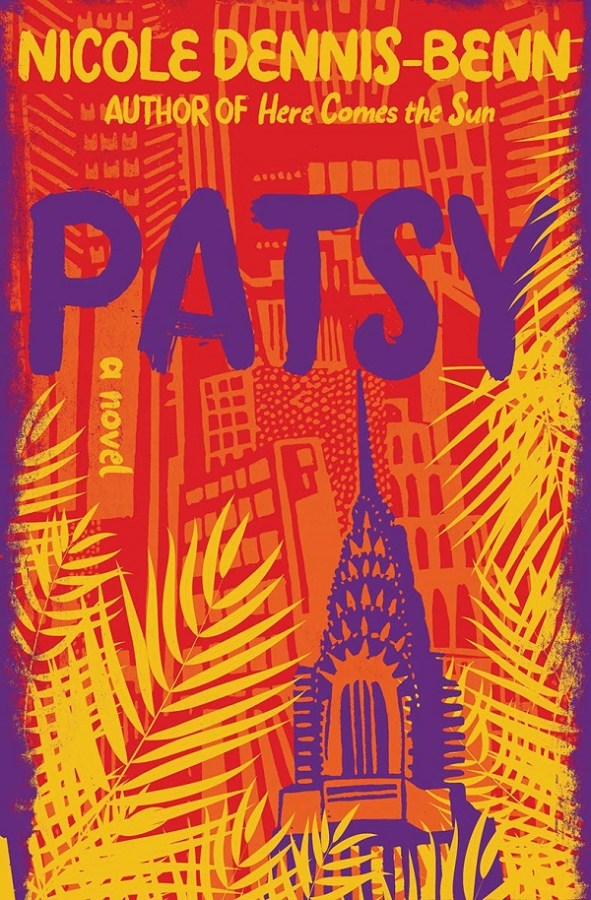 Patsy is finally able to leave Jamaica for the US, where she wants to leave poverty behind and reunite with her oldest friend and former young love Cecily. But her evangelical mother and 5-year-old daughter interrupt their plans.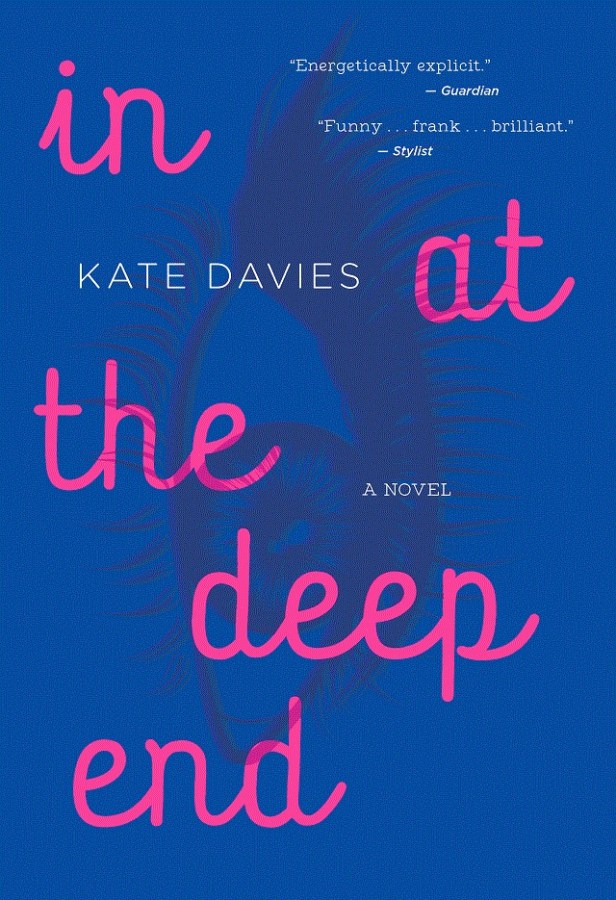 This laugh out loud funny British tale follows Julia as she discovers she's been looking for love and pleasure from the wrong place: men. As she explores her new lesbian life, Julia starts dating Sam. What starts out as liberating soon turns dark.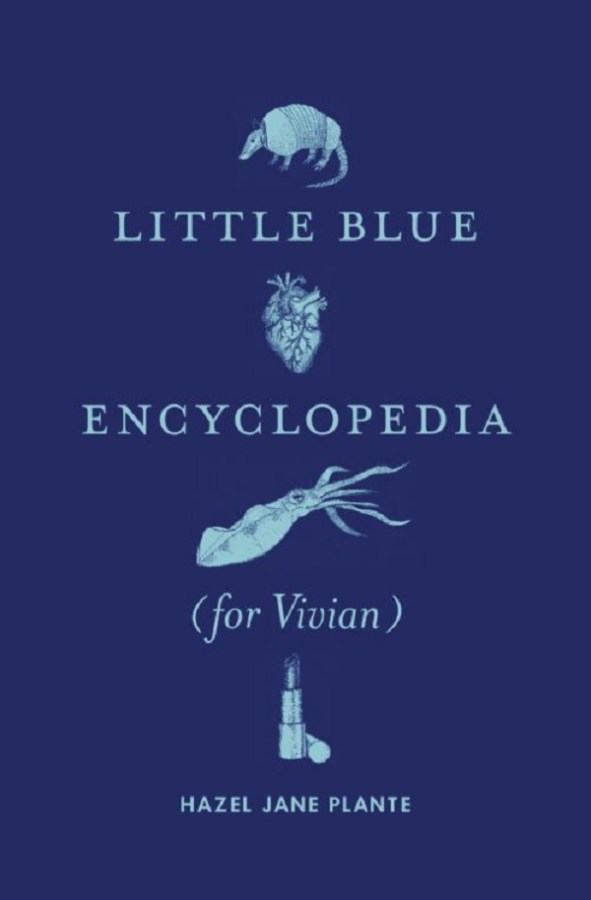 In this story at once funny, sad, smart, and charming, a queer trans woman writes love letters full of grief and desire to her straight trans friend who has passed away. Interspersed with the love letters are fan fiction-esque encyclopedia entries about a fictional TV show set on an island.
Cantoras by Carolina de Robertis
In 1977 Uruguay amidst a fascist military government, five lesbians find each other and claim an uninhabited island as a sanctuary. The novel then follows the women over the course of the next 35 years as the leave and return to the island alone, together, and with new partners.
Memoir / Biography
Díaz's incredible life story so far takes place in Puerto Rico and Miami Beach. Topics include her family being split apart, her mom's schizophrenia, her love from chosen family, violence, depression, sexual assault, colonialism, and clawing her way out of despair.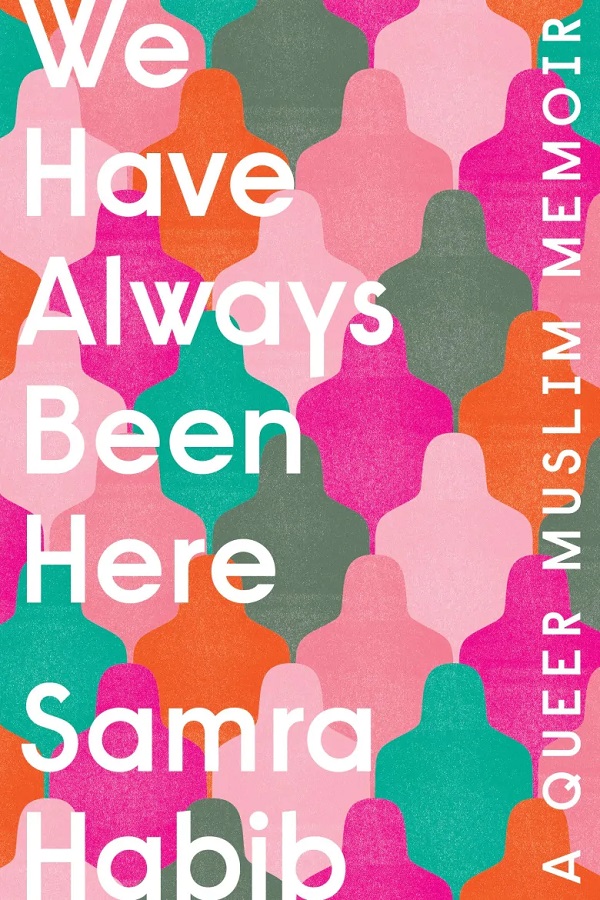 Habib's memoir starts her early childhood in Pakistan, hiding from Islamic extremists with her family as Ahmadi Muslims. She then moves on to how this pattern of hiding — her queerness, femininity, and body — follows her as she and her family immigrate to Canada.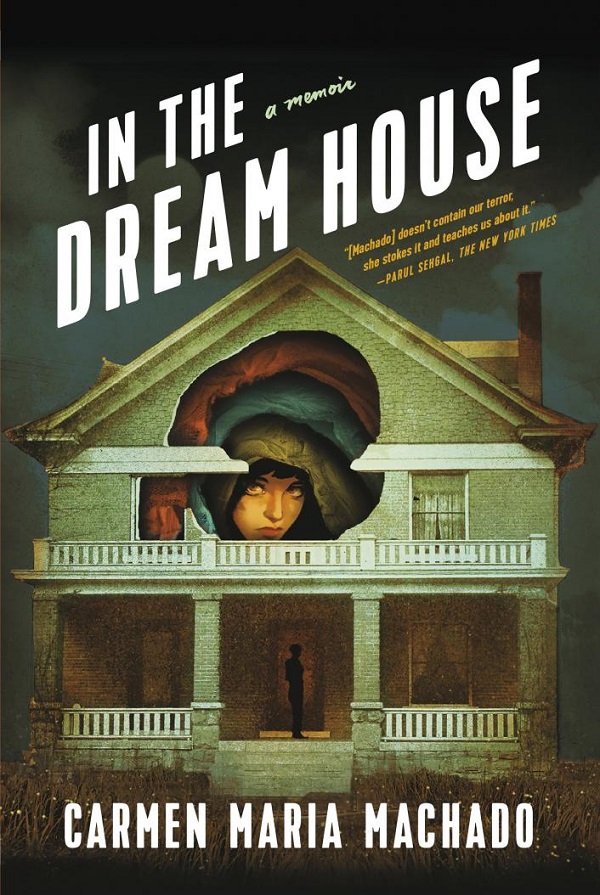 Machado's startling memoir detailing the nightmare of abuse in a queer relationship is also a unique experimentation with the form of memoir itself. Using horror narrative tropes, she exposes the terrifying truths we don't want to confront. Read Rachel's amazing review on Autostraddle.
Madden recounts her picturesque privileged upbringing while under the surface she dealt with parents struggling with addiction and faced racism as a biracial kid. It's also a gorgeously written queer coming of age and an investigation into grief, trauma, family, and friendship. Long Live the Tribe of Fatherless Girls is gritty and glittering according to this review on Autostraddle, don't miss it!
High School by Tegan and Sara Quin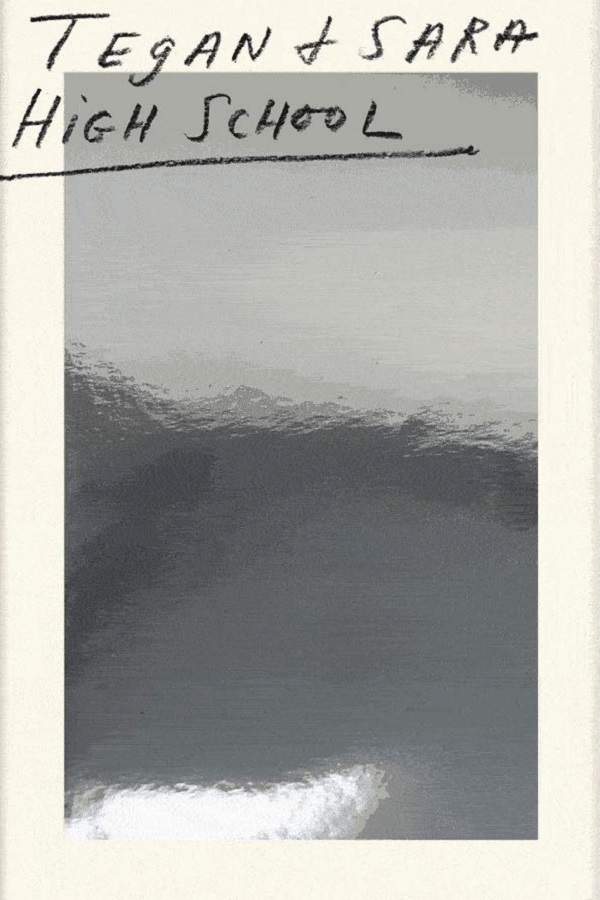 Like Tegan and Sara's vulnerable and feelings-full music, this memoir told alternately in each of their voices chronicles their high school years as the both navigated coming out, music, being self-identified alternative teens, their parents' divorce, drinking, and more. Heather says this book will heal your teenage heart on Autostraddle.
Middle Grade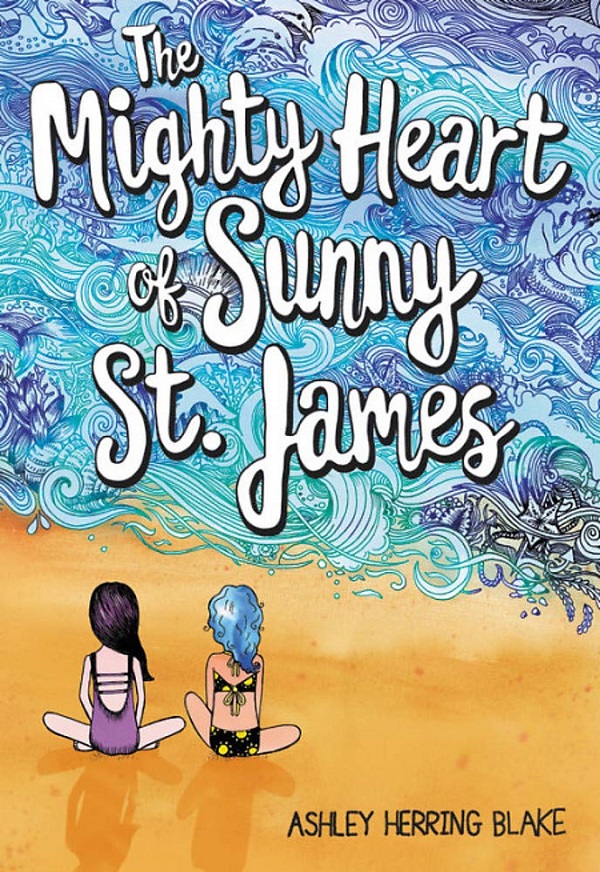 12-year-old Sunny has a lot of stuff going on: she's recently had a heart transplant, she's looking for a new best friend, and she's hoping to find a boy to kiss. But when she meets Quinn, who she hopes will be her new BFF, she realizes maybe it's not boys she wants to kiss after all.
Pet by Akwaeke Emezi
This novel, on the high end of middle grade or the low end of YA, is about a Black trans girl, Jam, who lives in a utopian world where so-called angels have eliminated all monsters. But one night a creature that looks a whole lot like a monster comes out of Jam's mom's painting and asks Jam to call it "pet."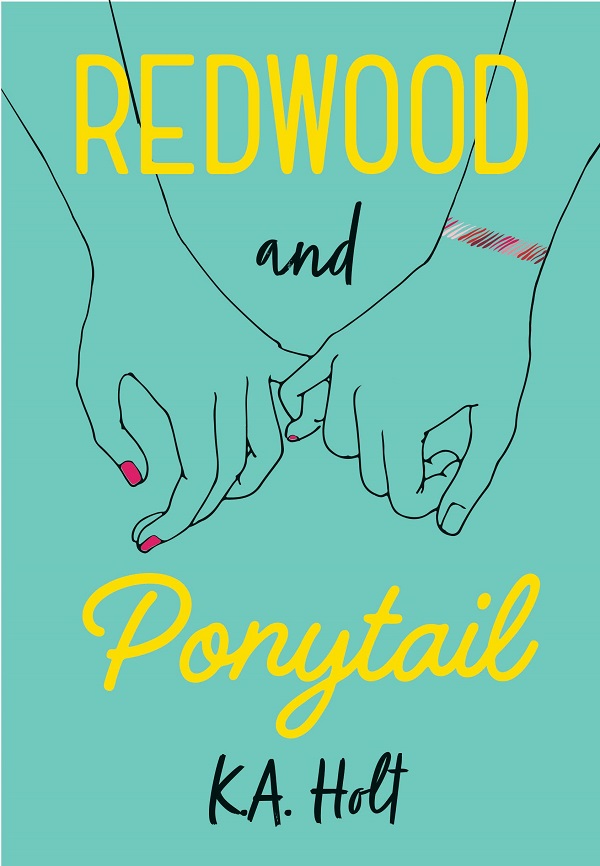 A novel in verse told from each girl's perspective, Redwood and Ponytail is a cute opposites-attract love story about two 12-year-old girls. Kate is a femme cheerleader, Tam is a tomboyish athlete, and their unexpected friendship takes an even more unexpected direction.
13-year-old Rachel's summer is not going well: her parents are arguing about money, her "fun" job taking care of animals on a farm is actually really hard, and her guy BFF Micah has romantic feelings for her. But Rachel doesn't feel that way about Micah and she isn't sure she can feel that way about any boy.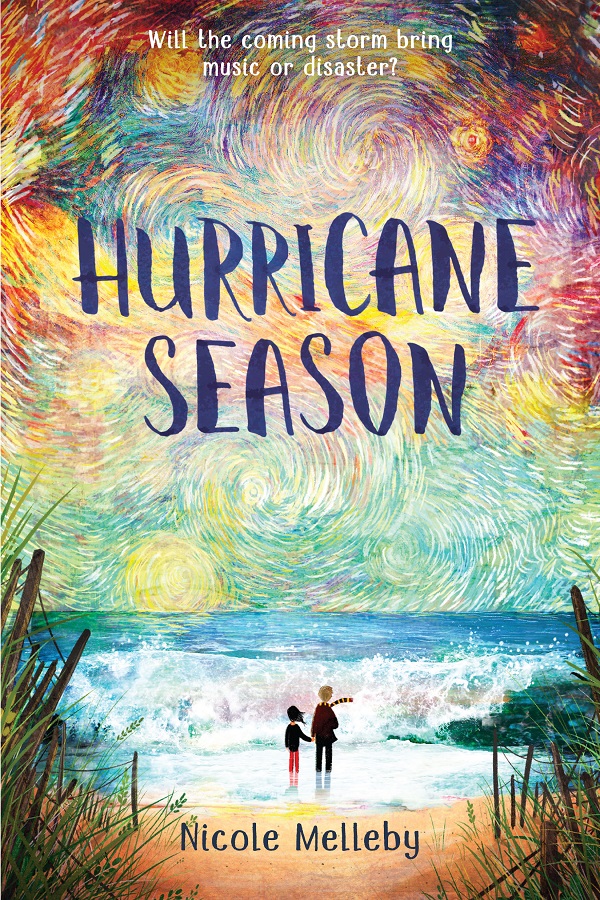 Fig is a sixth grader who has to take on the role of a parent with her dad, who used to be a renowned pianist and has bipolar disorder. When her concerned teacher calls social services, Fig feels a lot of pressure to project normalcy, while she's also dealing with her crush on a girl who works at the library and feeling out of place at school.
Mystery / Thriller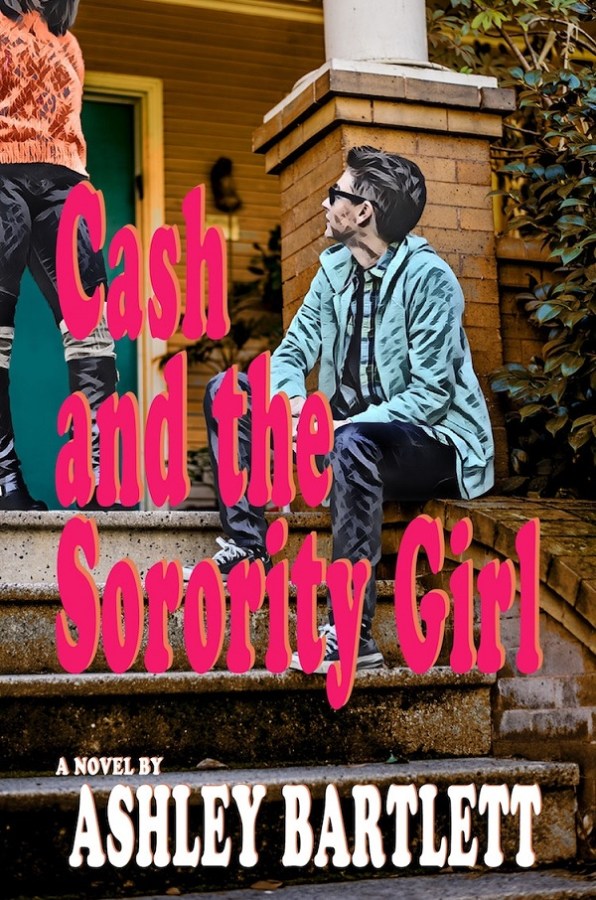 The third book in the delightfully and authentically queer Cash Braddock series find Cash working as a CI for her police officer girlfriend and feeling like she might finally be ready to give up being a drug dealer. The two women become heavily involved in a case investigating a series of multiple sexual assaults on the college campus.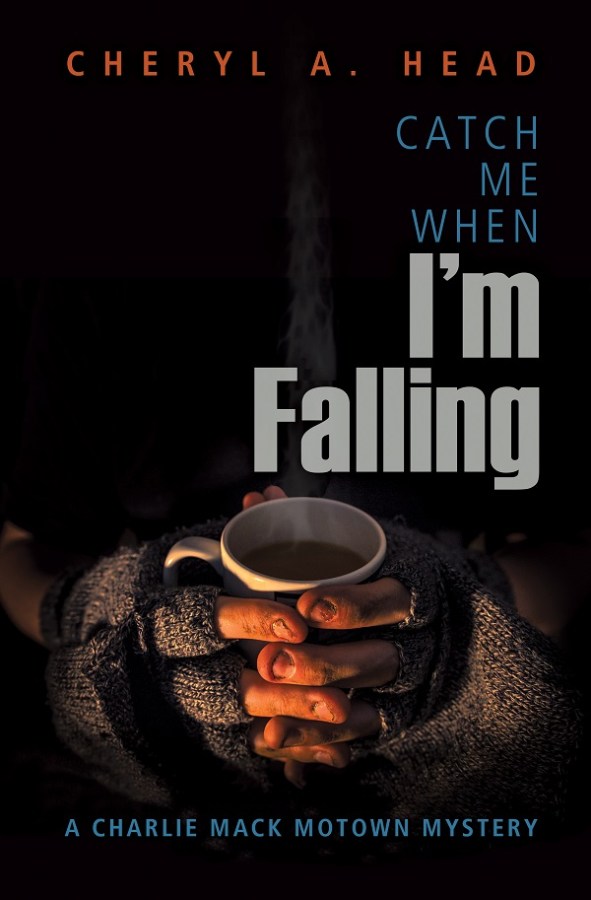 This third installment in the Detroit-set Charlie Mack PI series picks up with Charlie and Mandy, her cop girlfriend, taking the next step and buying a house together. While she's feeling scared and worried about committing to this relationship, Charlie's next case leads her to going undercover in Detroit's homeless population to investigate a murderer targeting them.
Jasmine Benavides has tried everything through the so-called proper channels to help her younger brother who has an abusive foster/adoptive mother Carol. When she's contacted by a mysterious organization that promises a "permanent" solution to Carol, the only catch is … she would have to kill a stranger.
Breathe by Cari Hunter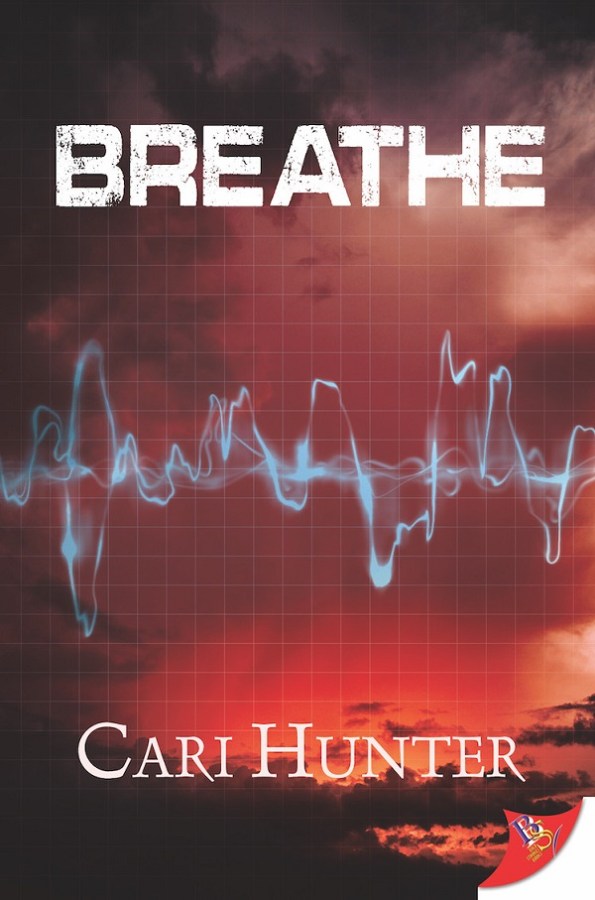 Jem is an unlucky paramedic dealing with chronic asthma, and under strange circumstances she keeps running into police officer Rosie, who's funny and carefree. One rainy Manchester night they are both at the scene of a death of a teenager, which is where this mystery (and eventual love story) begins.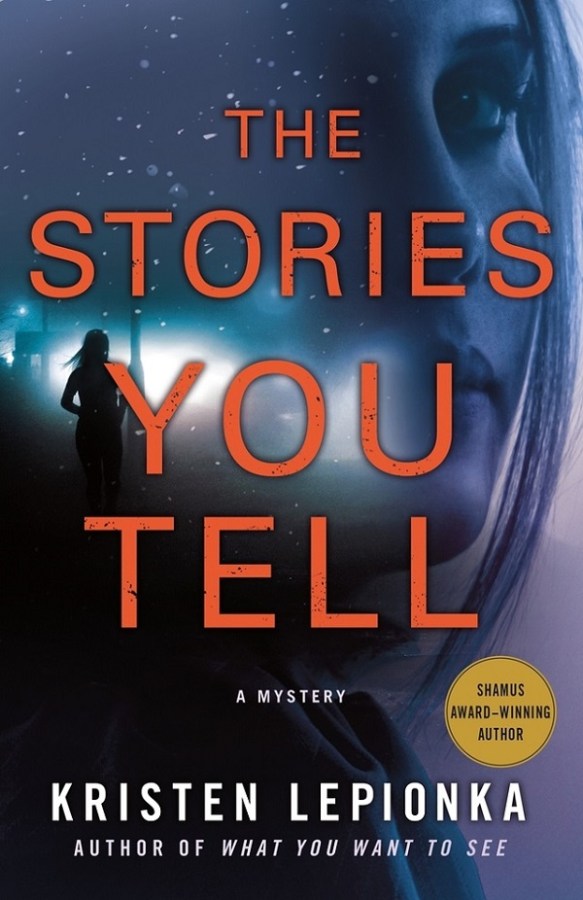 Bisexual PI Roxane Weary's relationship with her on-again, off-again girlfriend is going well, but her latest case is personal when her sweet pot-dealing brother calls her in the middle of the night for help. Soon Roxane is investigating a young DJ's disappearance, a shady bar's finances, and digging deep into online dating profiles to try to make the connections between an increasing group of missing people.
Non-Fiction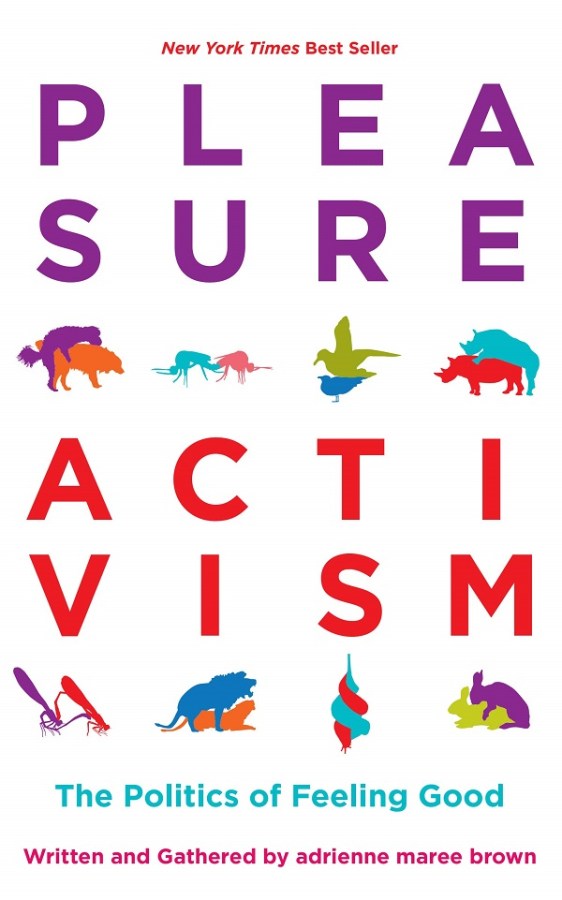 In this incisive work, brown asks the question of how to make social justice pleasurable. The answer is pleasure activism. Responding to Audre Lorde's 1978 essay "Uses of the Erotic: The Erotic as Power," the collection goes on to explore many tactics of embodying pleasure, including masturbation, porn, Beyoncé, and more. Read about how this book asks us to practice for the world we want on Autostraddle.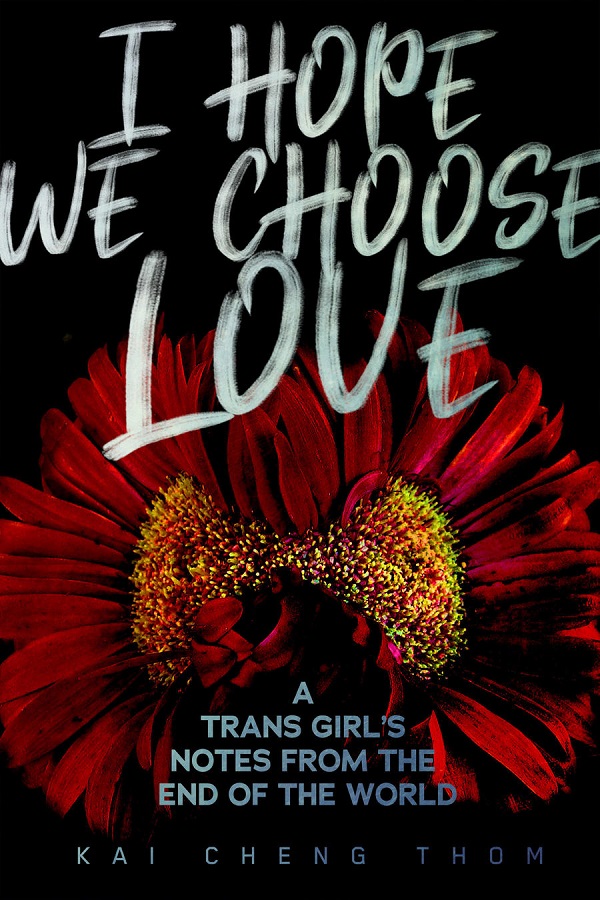 Combining hope and heartbreak in this collection of essays and prose poems, Kai Cheng Thom tackles the hard questions: how can we love in the face of overwhelming the end of the world? How can we pursue social justice when it's those communities who have broken our hearts?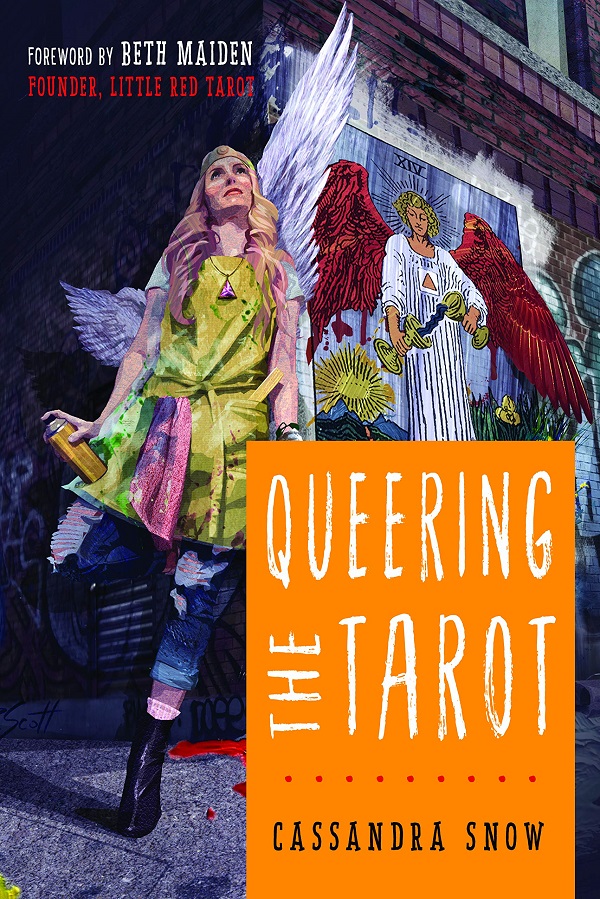 Cassandra Snow leads us through making the ancient occult practice of tarot modern and inclusive, with a card-by-card guide to reading from a queer perspective. Read more about how the tarot can be just as queer as you in this Autostraddle review.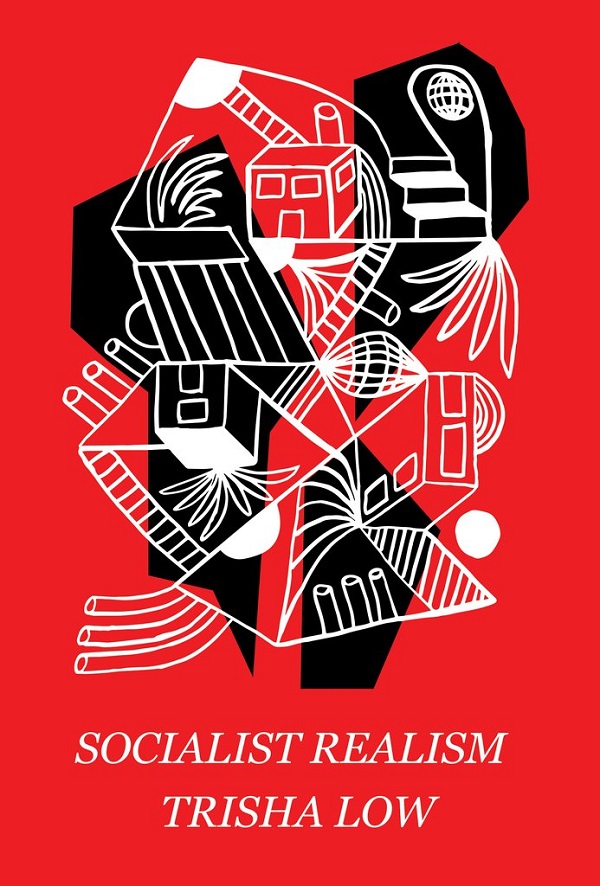 In this genre-blending book-length essay, Trisha Low combines politics, art criticism, memoir, speculation, and interrogation of America's casual racism, sexism, and homophobia. Is there somewhere better? Where can you find home? Low knows there may not be answers.
Poetry
This one-of-a-kind anthology features the work of over 50 self-identified sex workers from a wide range of diverse backgrounds and from all walks of the industry. The diversity of the contributors and their unique stories are matched by the variety of poetic forms. Read more in Yesenia Vargas's review on Autostraddle.
You might know Franny Choi as the co-host of the VS poetry Podcast. In Soft Science, she explores queer Asian American femininity through this collection of poems inspired by Turing Test. She asks how to feel, how to be conscious, how to survive violence, and how to engage with technology.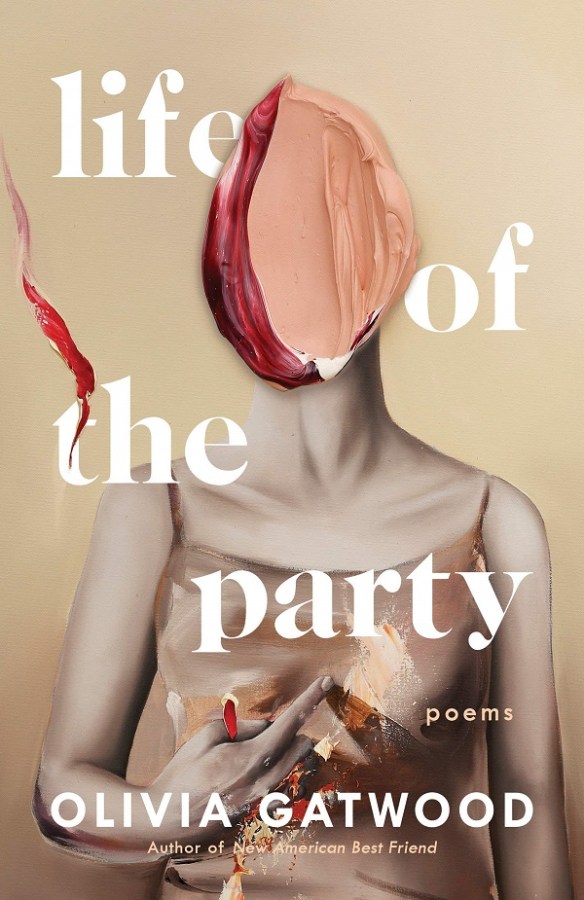 Reality and imagination collide in Olivia Gatwood's collection of feminist poems that tackle the romanticization of violence against women. In searing, precise language, Gatwood investigates the lines between fear and bravery, victim and perpetrator.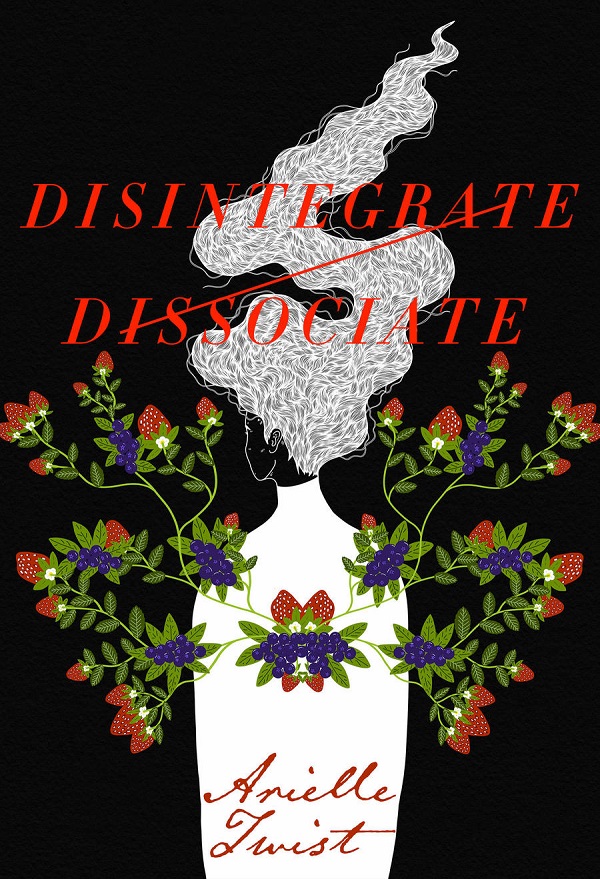 Cree writer Arielle Twist from the George Gordon First Nation navigates being in this world as an Indigenous trans woman. In an evocative and sparse voice, she turns her eye to the complexities of human relationships, a hopeful future, grief, trauma, rage, displacement, and more.
Be Recorder by Carmen Giménez Smith
Speaking from many voices and using unique visual formats, Carmen Giménez Smith writes about capitalism, consumerism, being Latinx in the US, and where the self meets the nation. The collection showcases an epic 46-page long poem, prose poems, and shorter lyric poems.
Romance
Listen by Kris Bryant
Lily is a former child musician star who now works as an actuary, deals with acute anxiety, and rarely leaves the house. When her job forces her to leave her bubble to work at an office, she happens by some music and is drawn to the leading lady of the band.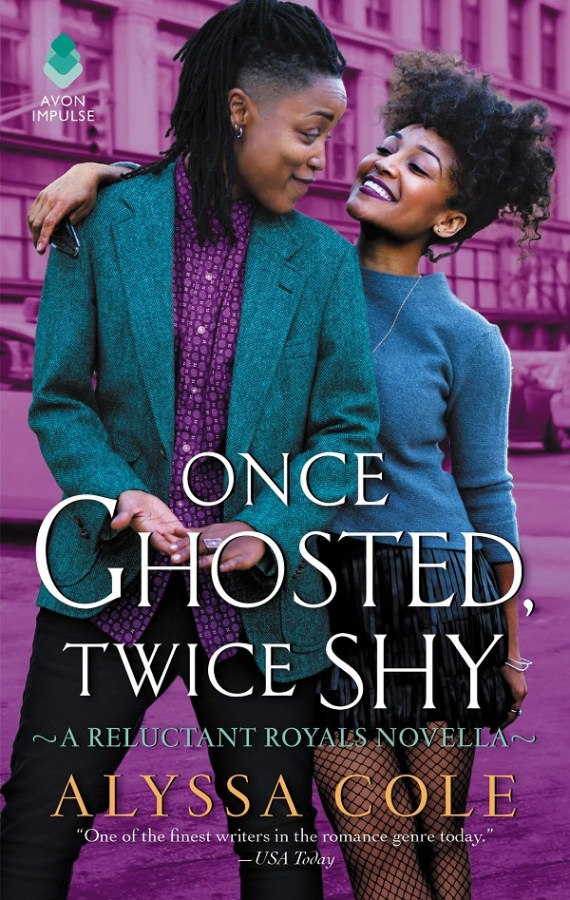 When Likotsi was in New York working with her boss (the prince of the African nation Thesolo) helping him track down his long lost love, Likotsi also found love: on a dating app. But it ended badly, and now that she's back in NYC, Likotsi is not happy to run into Fabiola on a stalled subway train. Fab insists she can explain why she ghosted.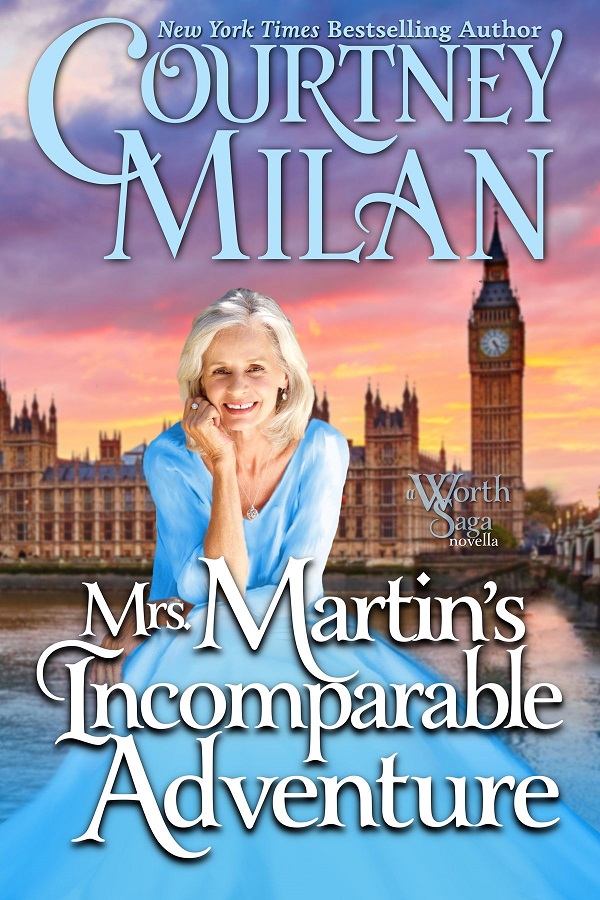 73-year-old widow Mrs. Bertrice Martin is living her best life in the Victorian era when Miss Violetta Beauchamps (a young 69!) comes to Mrs. Martin for help getting rid of her horrible nephew who is staying at Miss Beauchamps's rooming house. What follows is they fall in love, and enact delicious revenge on the terrible, terrible nephew.
Molly Wilkins is a lady's maid with a sharp tongue and former thief. Alice Stapleton is a prim and proper lady's companion who can't get Molly out of her head. When something nasty from Alice's past rears its ugly head, Molly offers to help — with the mischief she used to be so good at.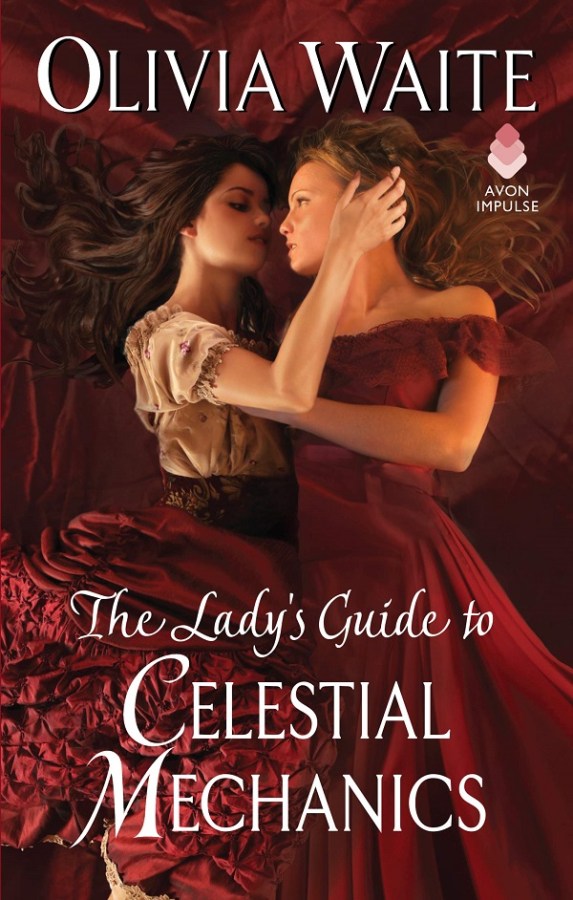 Lucy Muchelney is trying to forget her ex's wedding when she finds a letter from the Countess of Moth looking for someone to translate a French astronomy text. Lucy was looking for a distraction, but not the kind that involves falling in love a Countess while staying in her fancy mansion.
Science Fiction / Fantasy / Speculative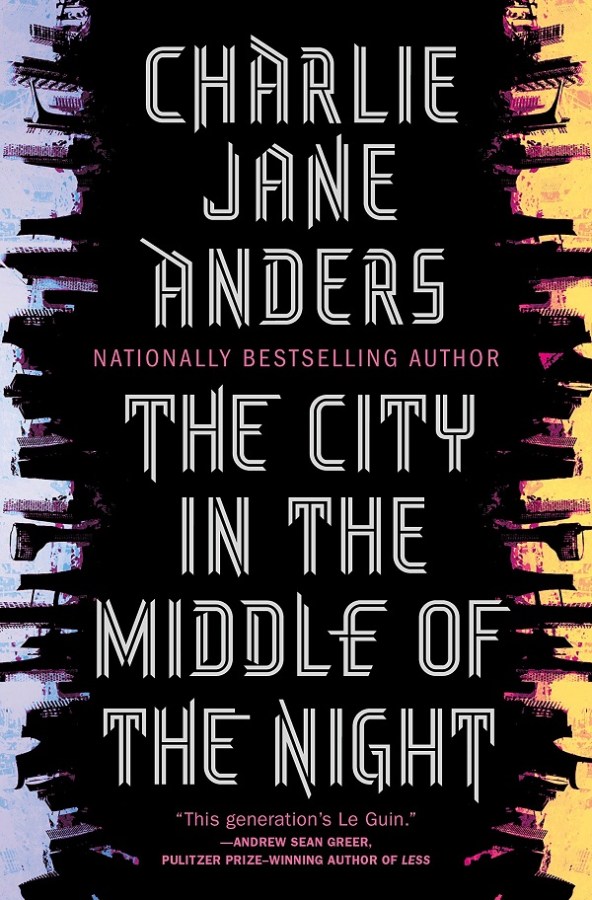 Charlie Jane Anders has been dubbed this generation's Le Guin, and her latest novel is incredibly inventive, set on a planet that is on one side always night, and on the other side always day. Two cities of vastly different cultures have emerged, and humans are in conflict with "crocodiles," creatures with tentacles.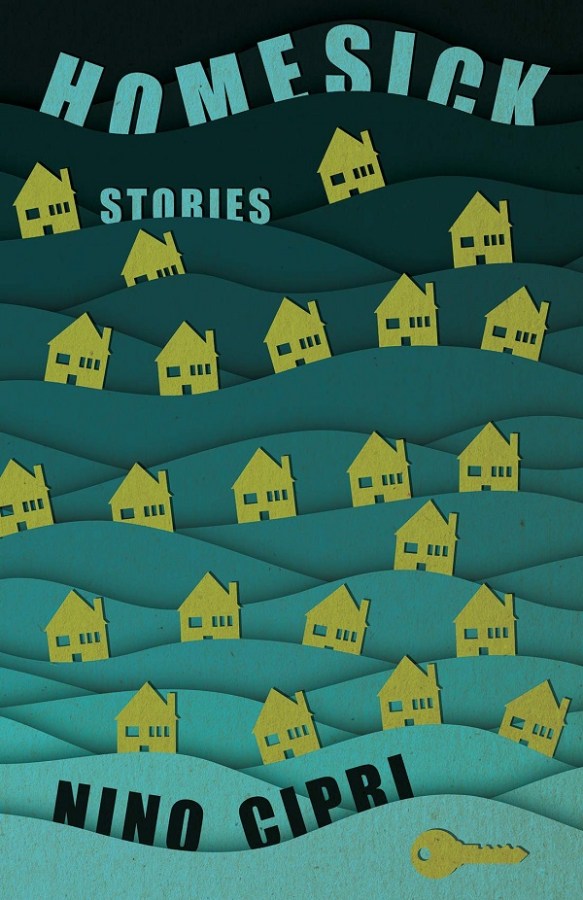 These surreal speculative stories centre queer relationships and trans and nonbinary characters while they engage with the uncanny. You can look forward to ghost superhero girls, a housecleaner finding an ocean in her employer's house, scientists discovering evidence of very smart extinct weasels, and more.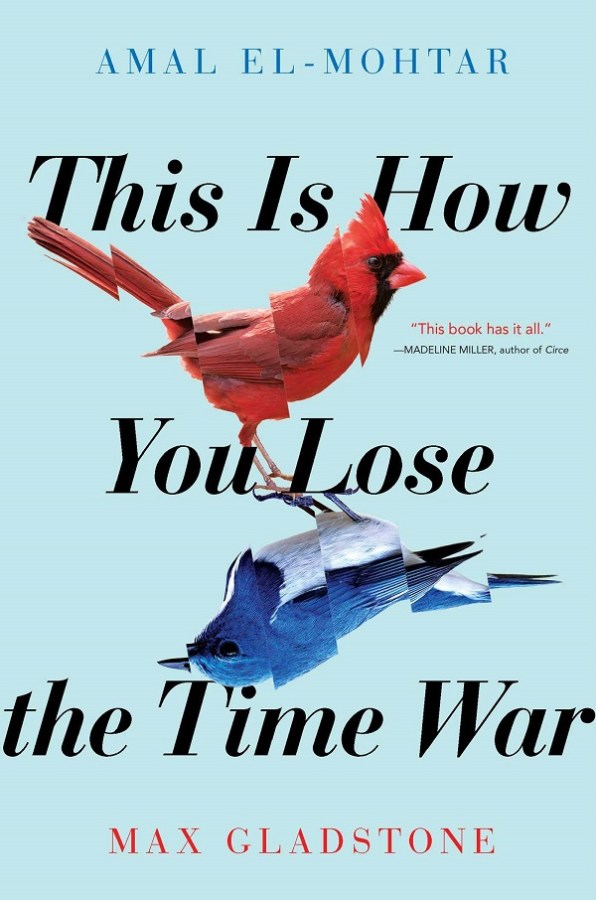 This forbidden love story told from both points of view begins with an unexpected correspondence between two rival agents in an ongoing war. If their love is discovered, it would be the death of both of them. Also: time travel.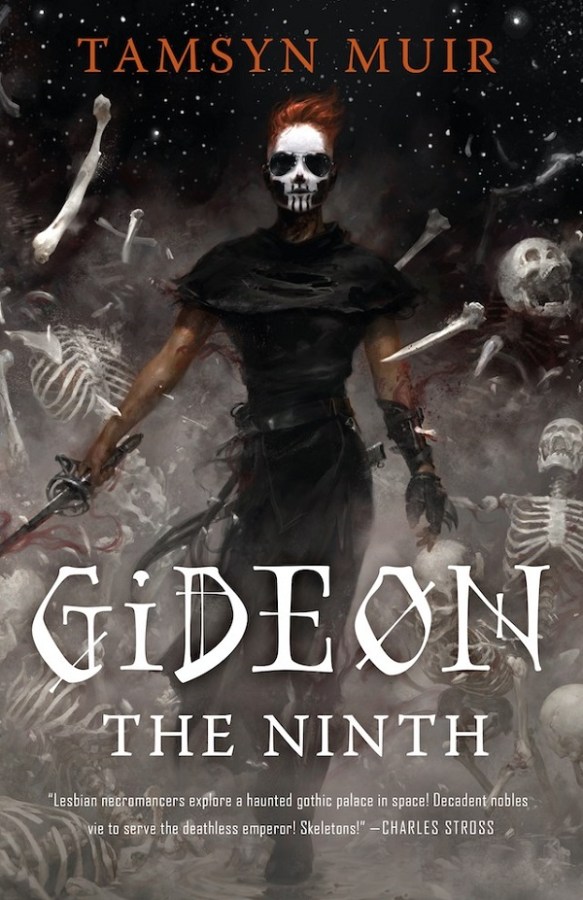 In this science fiction fantasy hybrid Gideon is a swordswoman who is ready to give up her craft and the servitude it entails. But then Harrowhark, to whom Gideon is bound, is invited to a deadly trial with the promise of becoming immortal; in order to win, she needs Gideon's help.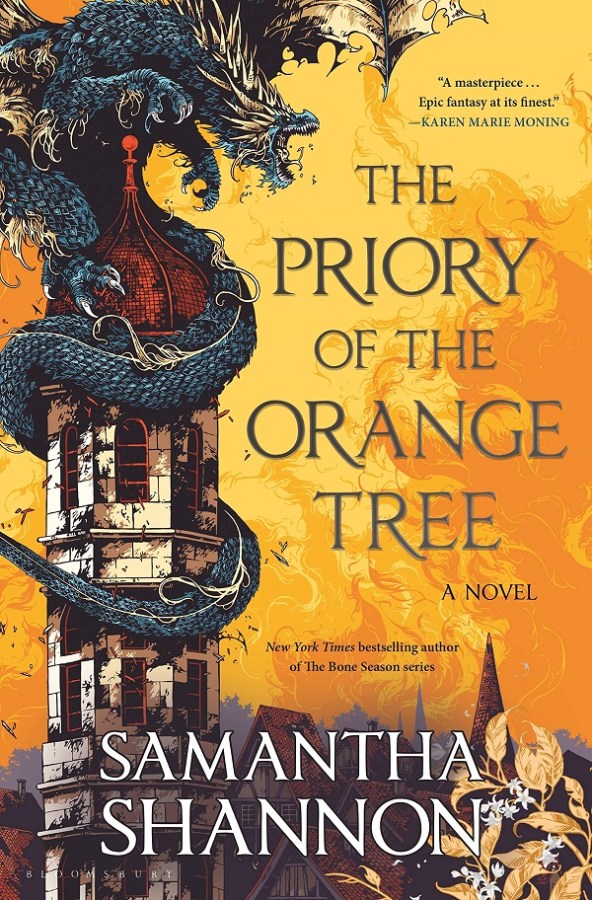 An 800-page tome of high fantasy, Samantha Shannon's epic novel features a queendom without an heir and assassins beating down the queen's door, an ancient evil chaos awakening from slumber, shady court and religious politics, and, of course, dragons. The unique world-building integrates both queer representation and matriarchal rule.
Young Adult Contemporary / Historical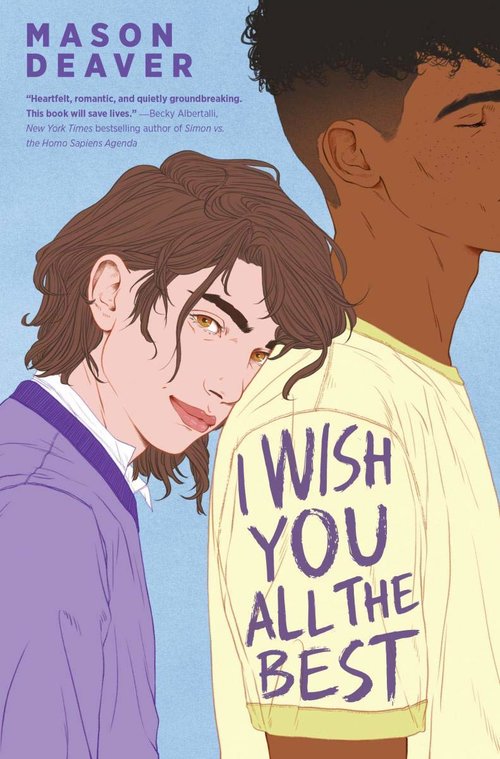 When Ben De Backer comes out as non-binary to their parents, they're kicked out of the house and forced to move in with their estranged sister and finish senior year at a new high school. Although Ben is trying to keep a low profile, they're drawn out of their shell by charismatic fellow student Nathan. Soon friendship turns to romantic love.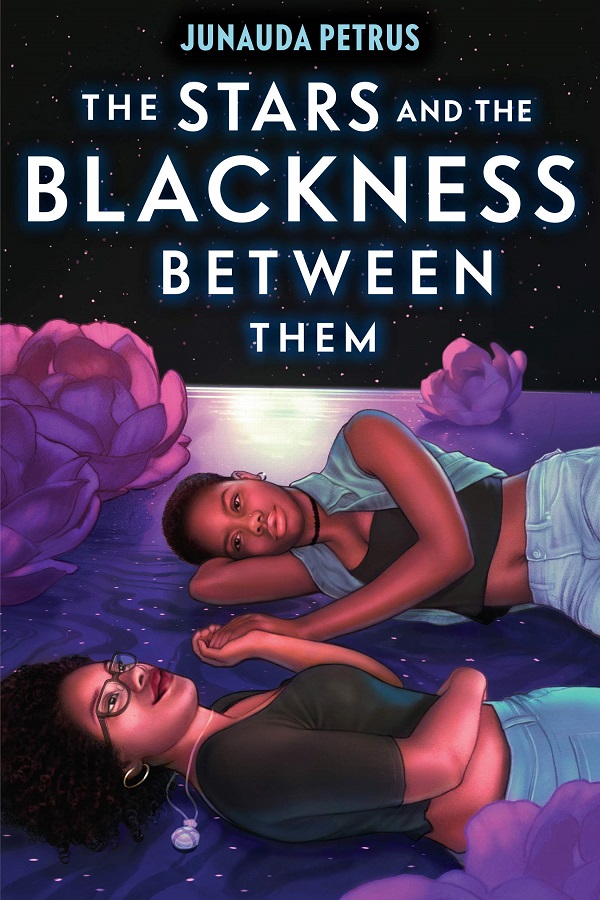 This queer Black teen love story stars two girls from very different backgrounds: Audre from Trinidad who's been sent to the States after being caught with her secret girlfriend, and Mabel, a Minneapolis native who's trying to sort out why she's been feeling low-key sick all summer.
Birthday by Meredith Russo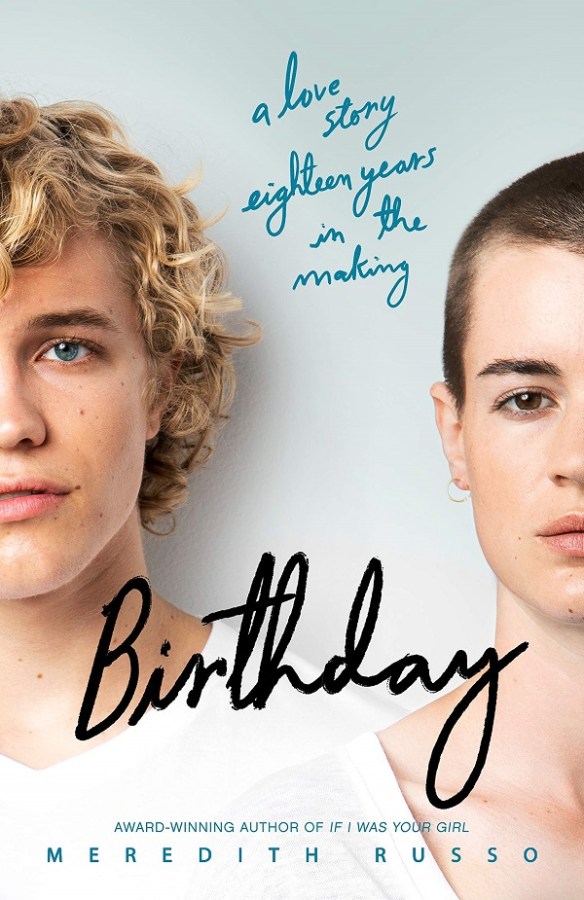 Morgan and Eric were born on the same day at the same time. Meredith Russo tracks both their lives each year on their shared birthday as Eric figures out how he fits into the world and Morgan comes out as trans to live as her authentic self.
Sana Khan and Rachel Recht make a movie and fall in love in this enemies-to-lovers story set in LA at a prestigious prep school. If you're a Gilmore Girls fans who shipped Rory and Paris, this is your wish fulfillment!
In Dear Twin, Addie Tsai tackles queer love, Asian queer identity, and childhood trauma with the story of Poppy. Poppy's twin Lola has mysterious disappeared; Poppy hopes to bring her back by writing her 19 letters, one for each year they've been alive.
Young Adult Science Fiction / Fantasy / Speculative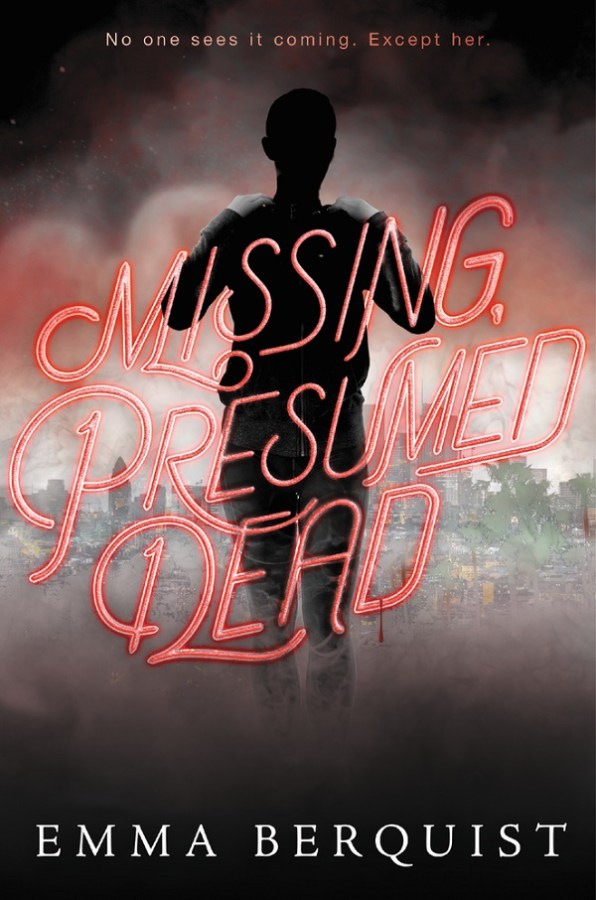 When she touches someone, Lexi can sense how and when someone is going to die. When Jane, the ghost of a girl whose death she saw, sticks around, Lexi tries to do all she can to help her seek revenge … and keep Jane by her side as long as she can.
When Deena's mysterious sister Mandy goes missing, the rest of her family believe Mandy is dead. Deena, however, is convinced Mandy is alive, a fact that is confirmed when they start receiving letters from Mandy detailing her investigation into the family's curse and why they are plagued by constant bad luck.
Readers are dropped instantly into a world of horror where a few teenage girl survivors of a mysterious disease called "the Tox" are sequestered in their isolated girls' school on an island off the coast of Maine. When Byatt goes missing in the Tox-infested woods, Hetty is willing to risk it all to find her.
Under threat of death, Marisol flees her home of El Salvador for the US, only to discover at the border that she will only be accepted into the country if she participates in science fictional study for PTSD that uses human subjects. As another teen Rey's grief if transferred to Marisol, a romance develops between the two girls.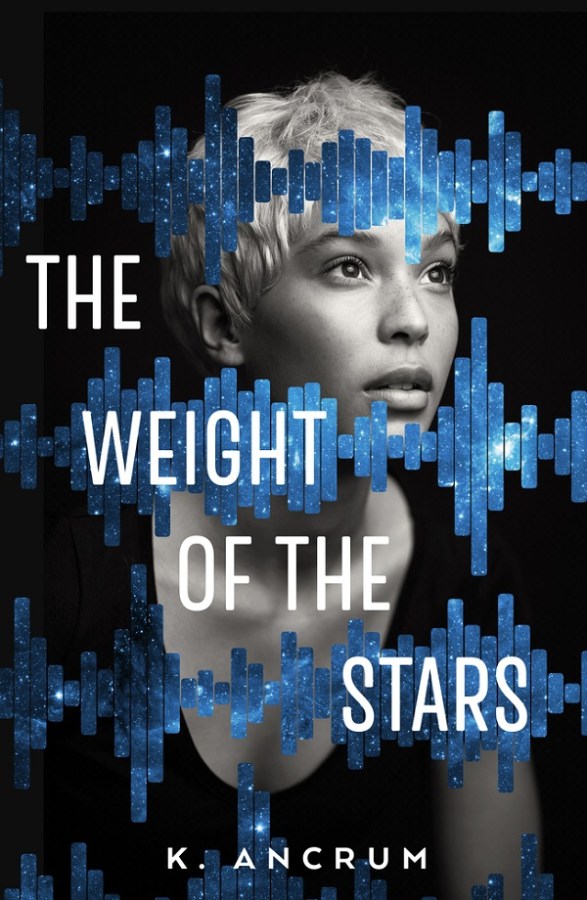 While this book begins as a slow-burn romance between two outsiders Ryann and Alexandria, it takes a turn towards the stars as space-loving Ryann is thrilled to find out Alexandria's mother volunteered for a one-way trip to the edge of the solar system.
---
What were your favorite queer books published in 2019? Share them in the comments!