Tonight is the season 5B finale of Pretty Little Liars, and apparently we are for sure or absolutely not at all going to find out who Big A is. But you don't have to wait until 8:00 p.m. for the reveal because I have compiled all the evidence I've been collecting for five seasons and sussed out the answer. These 50 people are definitely A.
---
1. Jenna Marshall
The Liars blinded her by throwing fireworks at her face, and remember how A announced that she wasn't Ali at the end of the Christmas episode? Uh-huh, honey: Fireworks in the shape of an A.
2. Lucas Muddy Shoes McGee
The Grunwald said Emily had been touched by the one Ali feared the most and it was Lucas who gave her that creepy-ass gloved massage in secret that one time.
3. Jason DiLaurentis (Original Head)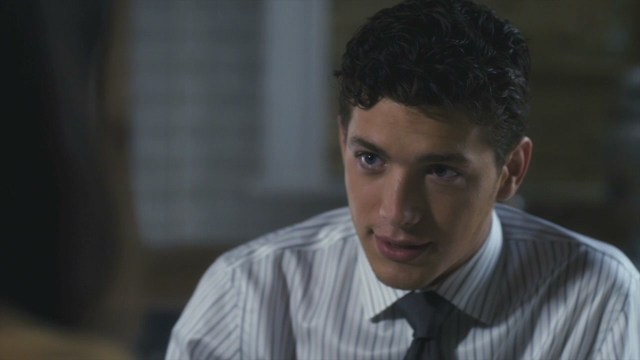 Maybe he's mad because he got an entirely new face and no one even cared.
4. Johnny Garbage Art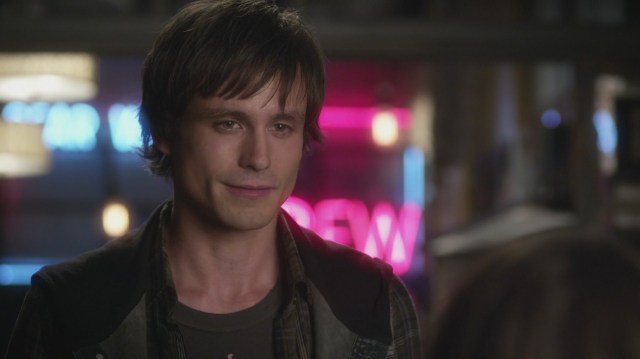 Clearly a psycho.
5. Ben Coogan
As soon as Emily stopped using him as a beard, A texts started coming in.
6. Big Rhonda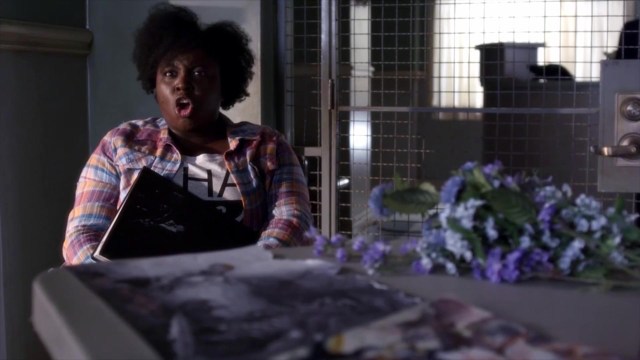 Rhonda said Bethany did those drawings of a Godzilla eating Mrs. D, but how do we know that's true? Maybe it was Big Rhonda herself. Also, Aria kept stealing her shit, so she probably wants revenge for that, and who can blame her.
7. Coachprah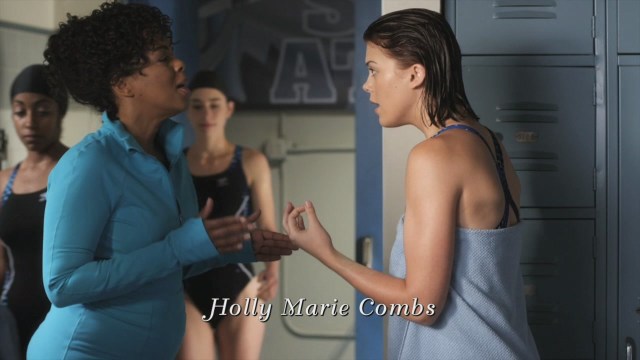 She certainly had access to Emily's sports cream (that was secretly poison cream!).
8. Diane Fitzgerald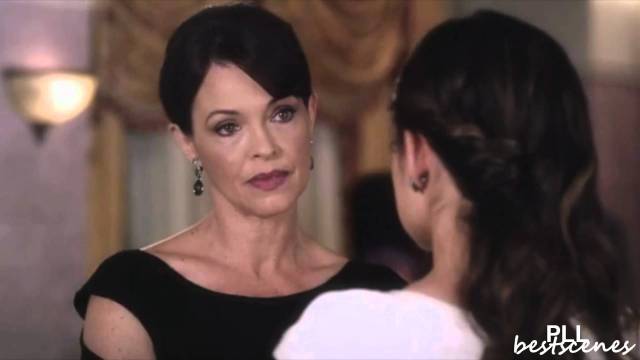 Maybe she thought she could encourage Ezra to date adults if she made the lives of the children around him seem terrifying.
9. Maya St. Germain
She moved into Ali's old bedroom and had access to all of Ali's old stuff, which means she had access to all the Liars' secrets, and anyway, we know the dirt in Ali's backyard is breathable. Maya doesn't have to be dead just because she got buried.
10. Wesley Fitzgerald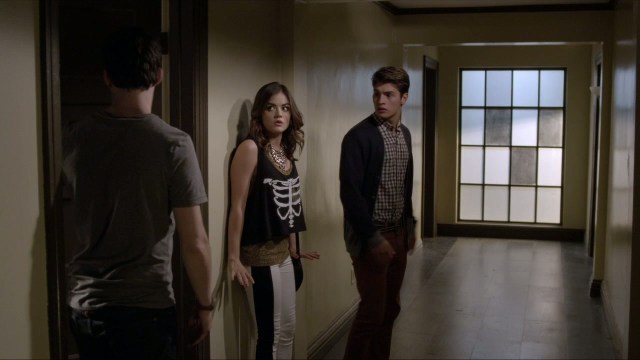 What kind of monster ruins a perfectly good pizza by hurling it down the street?
---
11. Paige McCullers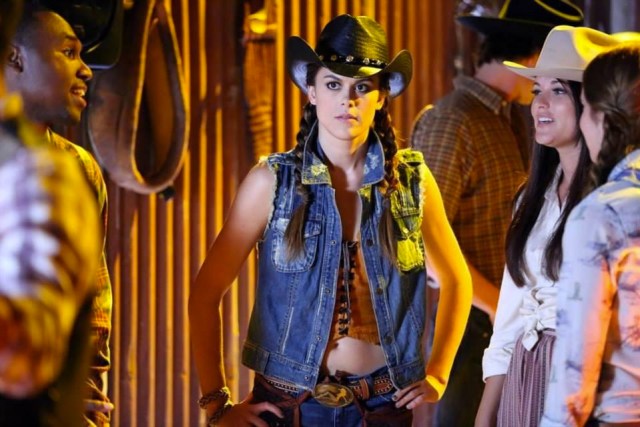 No, you're using this list as an excuse to post a photo of Paige McCullers in her hoedown getup.
12. The Grunwald
A literal witch with actual magic powers. She's the second most capable person w/r/t doing all the things A can do.
13. Malcolm Mack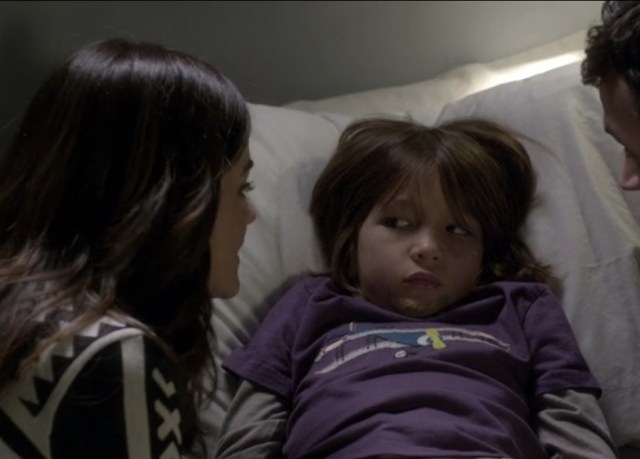 I'd want to set the world on fire, too, if I found out Ezra was my dad and Aria was my babysitter.
14. Samara Cook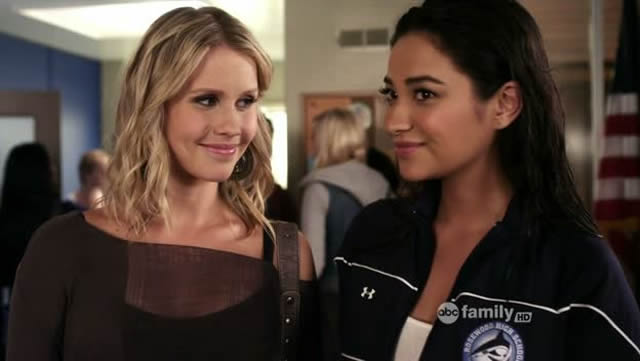 Maybe she learned how to cope with break-ups at the Jenny Schecter School of Emotional Health. Maybe she went nuts after Emily went back to Paige.
15. That Kid in the Doll Hospital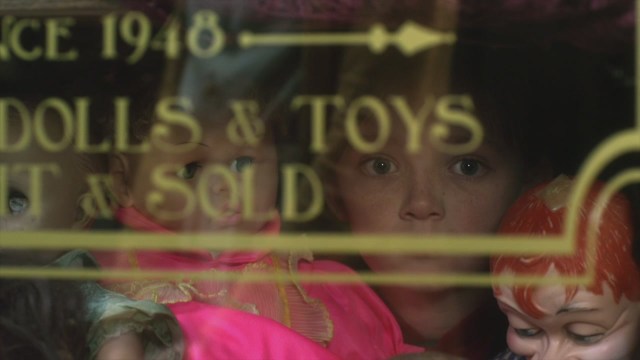 Follow him, end up like him.
16. Jason DiLaurentis (New Head)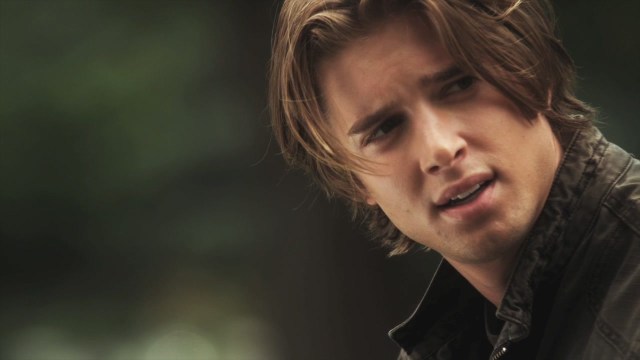 He fell down an elevator shaft and lived, so obviously he's indestructible, and he's a known pervert and misanthropist.
17. Cece Drake
We've seen what this broad can do with a mannequin leg. Imagine what she can do with a shovel.
18. Adam Lambert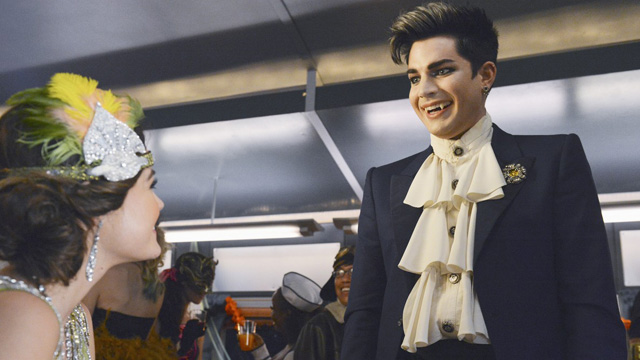 Only a real vampire would be that excited to talk to Aria.
19. Meredith Jody Sawyer
She did lock the Liars in a basement one time like it was a dungeon, and anyone who would go to those lengths to date Byron Montgomery is completely unhinged.
20. Holden Hobbit Strauss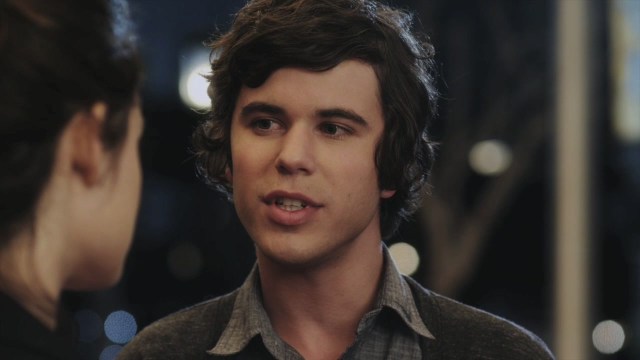 He was in a fight club, I think you'll remember, so he's definitely got the ninja skills.
---
21. Sydney Driscoll
She traded souls and skin with Jenna the way Cece did with Alison, so there's something bigger than just run of the mill lesbianism going on here.
22. Talia Empanadas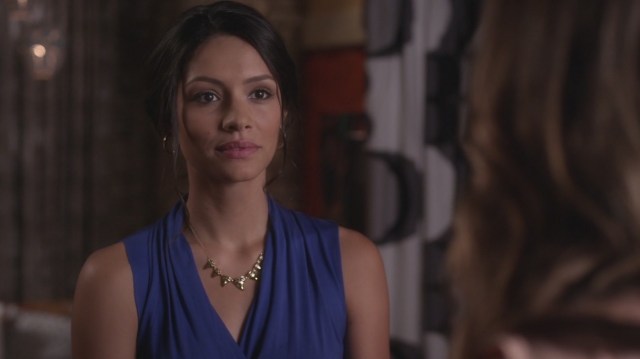 She's her own personal secret machine.
23. Jackie Molina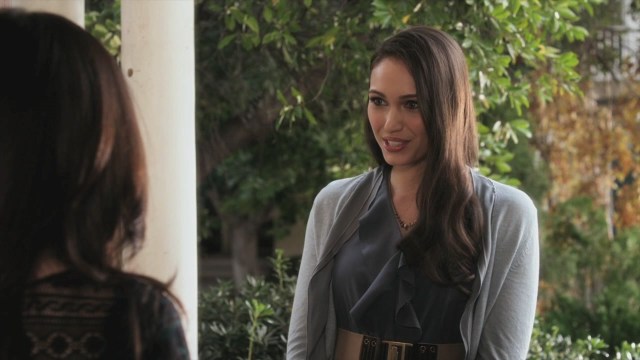 Maybe she wanted to get revenge on Ezra for breaking off their engagement to date a 14-year-old, and so she decided to engage in emotional warfare against the 14-year-old and her best friends.
24. Uncle-Dad Jamie
Fact: Loves barns. Fact: Two-thirds of everyone who dies in Rosewood ends up in barns.
25. Sean Virginity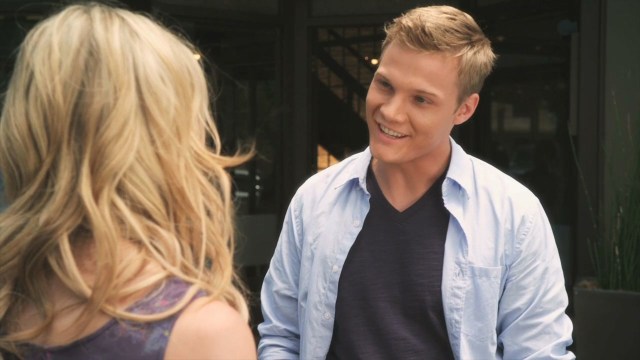 He made Hanna go to chastity club to shame her for wanting to have sex just because he was gay. A known butthole!
Pages: 1 2See entire article on one page